Pillows are essential. They not only help us to have a good sleep but also support our heads to bring it on the same level as the rest of the body. Choosing the right pillow and placing it properly is imperative for the quality of sleep. In addition to comfort, and supporting heads the right pillow keeps neck and spine all at same level. People who do not sleep on the right pillow tend to suffer from common forms of back and neck pain. And in the long run, these issues turn out to be major health problems. so, here are a few tips to help you buy a correct pillow to protect your body from any future pain and help you sleep better.
Softness
One thing that the pillow needs to be is soft! No matter if you choose a synthetic or a plant-based filling. Besides the filling, the way a pillow is stuffed also makes a huge difference. Overstuffing can turn a pillow tough, whereas less filling can feel uncomfortable, as it will not be able to support your head properly. Plus, it feels less soft. Do not fill the pillow inside a small cover, as the way it's packed makes a difference in how the pillow feels. The rightly filled pillow will also feel soft and comfortable.
Special Needs
Never avoid special needs that your body might require, everything must be taken into account. There are people who have allergies from dust particles. They must use special cover and fillings that keep dust and mites at bay. On the other hand, those who snore shall consider a pillow, custom made to position your head and neck in a way that will help you breathe smoothly and do not compress air passage.
Sleeping Position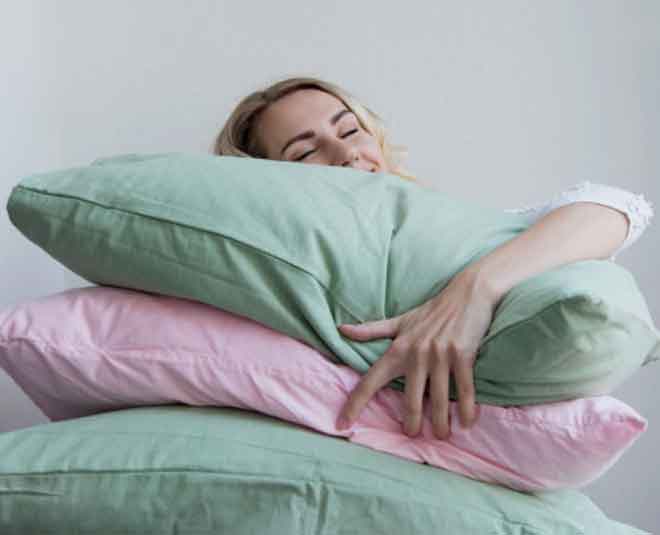 This is one of the most vital components to mind before stepping out to buy a pillow. Why because, the way you sleep affects the loft, or height, of your pillow. Everyone sleeps differently, therefore different positions require different types of support. If you sleep from your stomach touching the bed, you will choose a flatter pillow that helps keep the neck aligned in comparison to the rest of the body properly. The side sleepers shall go for a loftier pillow, which fills the gap between the head and neck.
Temperature
Yes, you read it right, even the temperature matters! There are people who constantly feel hot and want their pillows to remain cool. For them, there are pillows that have cooling gel. It also has memory foam or a breathable polyester to keep you comfortable. Given the advancement in technology, you can also go for high-performance pillows or pillowcases. The special thing about those pillows it that they come with moisture-wicking fabric.
Don't Miss: Do Workouts Help You Sleep Better?
Don't Miss: How To Have A Blissful Sleep? Try These 10 Easy Remedies
Size
Last but by no means has the least, the right side of the pillow totally depended on three important factors. First, the size of your head, the second number of pillows you sleep with and third, how you use them. If you like to sleep along with 2-3 sleep or more, it's best that you buy small pillows. There is absolutely no need to buy gigantic pillows, wondering that they provide much comfort. A standard size pillow id enough to provide the needed comfort.