Talking about wedding preparation, whether you are a bride-to-be or relative of the bride or the groom, everyone wants to have flawless skin. In this article, let us talk about the top 6 superfoods for flawless skin.
Drink In Copper Glass Once A Day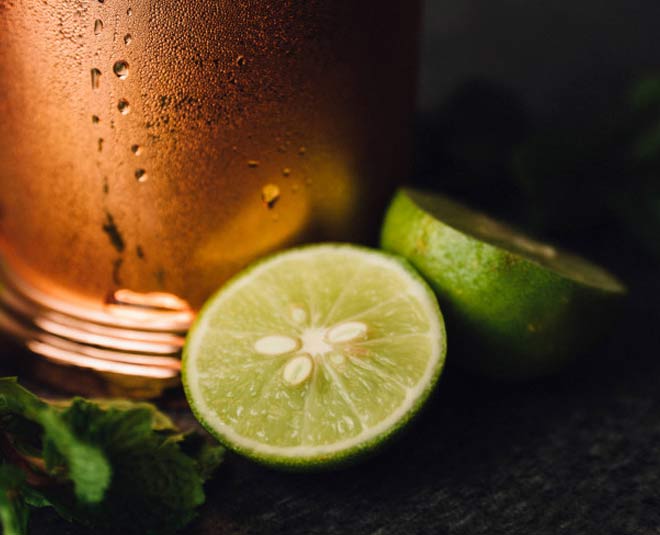 Copper is a mineral which boosts melanin in our body. It also helps in the production of collagen. If you drink water, soaked in a copper vessel for 8 hours, it will certainly help your skin become acne free, help to add that glow to your face and boosts collagen production.
Vitamin D
Natural glutathione is one of the most powerful antioxidants which is produced by the body. It has immense antiageing power; it builds our immunity and it boosts our strength. Glutathione production reduces with age so it is important to have foods rich in Sulphur.
Sulphur helps in the production of glutathione which includes foods like eggs, garlic, broccoli, mushroom, cabbage, cauliflower, green vegetables and fish. Our body makes glutathione inadequate exposure to the sun. A bowl of broccoli soup, stir fry mushrooms and eggs and a bowl of spinach are perfect glutathione rich meals.
Super Greens
Consume 1 teaspoon spirulina powder or 5 gm moringa or drumstick leaves powder empty stomach every morning or mixes them in your fresh vegetable juice. These super green powders are rich in antioxidants which will purify your skin.
Hydration
Hydration is the key to weight loss and flawless skin. Our body is 70% water, even 1% fluid loss can cause dehydration and make one look tired. If you are dehydrated more than 2% it is severe dehydration and you will experience headaches. Drink sips of water throughout the day to keep yourself hydrated.
Fresh vegetable juices mixed with cucumber, celery, beetroot, green apples, strawberries and ginger or 1 glass fresh strawberry with mint leaves juice works to wonder for your skin. Swap milk tea with black or tulsi ginger tea, green tea or white tea, they work wonders for the skin.
Vitamin C
Vitamin C rich foods like citrus fruits guava, oranges, strawberries, moringa mandarins, kiwi fruits and chutneys made with all herbs add vitamin C to our diet. Vitamin C helps in building collagen and glutathione helps in the lightening of skin colour. Did you know excess sugar not only adds extra?
Remove all fried foods and refined sugars. If you are consuming vitamin C and collagen powders, the first thing you need to do is remove sugar from your diet. You can substitute sugar with dates, raisin and natural fruits to get sweet cravings in the diet. Have a glass of strawberry juice for a quick result. "Sugar reduces collagen in the body".
Skin Glow Juice -
250 gm fresh strawberry
½ cup fresh mint leaves
½-inch turmeric root
1 teaspoon flaxseed powder
½ teaspoon extra virgin olive oil
Our Skin Is Connected To Our Gut
Our gut bacteria prevent acne, eczema decreases skin sensitivity. Add fermented foods and drinks in your diet. Improve your gut to have flawless skin. It is very important to have a strong gut to increase the absorption of minerals and vitamins.
Fermented foods are rich in vitamin B which helps in adding glow. Fermented drinks like kombucha, buttermilk, kanji water and fermented rice water do wonder for your skin. Fermented foods like yoghurt, miso, dhokla, idli, khandvi, appam, dosa, at least incorporate one fermented meal and one fermented drink a day.
Don't Miss: Nutritionist Swati Bathwal On Boosting Immunity During COVID, Best Oils For Cooking And More
Exercise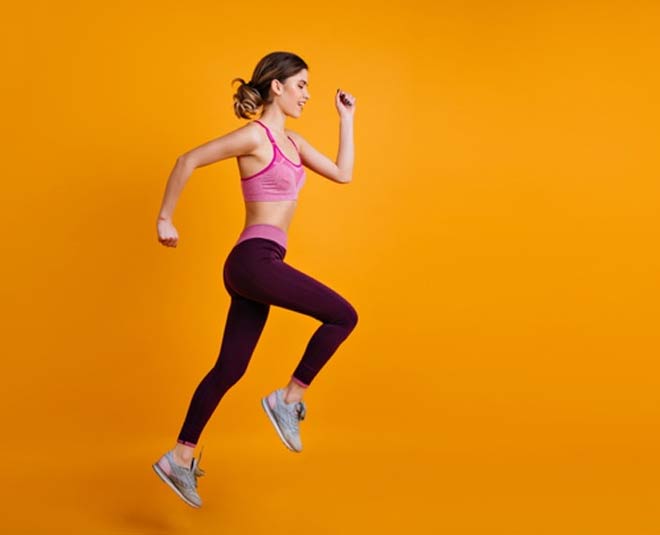 We all have heard the benefit of exercise in weight loss (how you can lose 1 kg in just 3 days). Whether it is a cardio or pranayama or chanting, exercise or movements for 45 minutes – 60 minutes helps in detox and adds glow to our face. Try facial yoga 15 minutes a day, I tried it and it works wonders for my skin. It tones my facial muscle. Long term research shows that fascial yoga prevents wrinkles and makes our skin look supple.
Don't Miss: Avoid Eating These Foods Before Working Out
Remember, these tips will help you enhance your skin tone or add glow to your face but you are already beautiful.
Swati Bathwal is a renowned Dietitian, who also is a registered Yoga Teacher. For more health tips from her stay tuned to HerZindagi.