When we are on a weight loss jourey or just want to have something tasty yet light we reach out for grilled food. It is not just about losing weight, grilled food has many health benefits. In case you are not into grilled food yet then these facts might make you want to have it from no on.
Nutrients Retention
When you have fried or boiled food, all the nutrients are said to be lost in the vegetables or meat for that matter. Grilled food in fact tastes better and you do not even need too mant unnecessary condiments to it for that desired flavour.
By nutrients the stress is on some of the important ones which includes riboflavin (Vitamin B2) and thiamine (Vitamin B1).
Riboflavin is good for energy production in our body while thiamine is said to help breaking down the carbohydrates into energy and prevent certain diseases.
Weight Loss
Grill the vegetables, fish or meat and this way you have cooked food without losing on the real taste they actually have. For losing weight, this is the best way to have food and you do not add extra calories to your meal when compared to fried food. The grilling process helps in melting the fat so you do not even consume unwanted fat which makes the cooking method healthier. Unwanted fat is said to contribute in blocking your arteries, damaging your heart which no one wants.
When you are cooking in a frying pan, the oil which you use to cook the meat is said to pool around your meat which gets reabsorbed and you eat that. Grilling does the opposite as it reduces the fat intake.
Physical Activity
Now this may sound confusing at first but the act of grilling food makes you move more. The act of grilling food is much more enjoyable as well with your friends and folks around. You can have joint barbecue grills with friends and this in turn ivolves more physical activity if you think of it.
Reduce Health Risks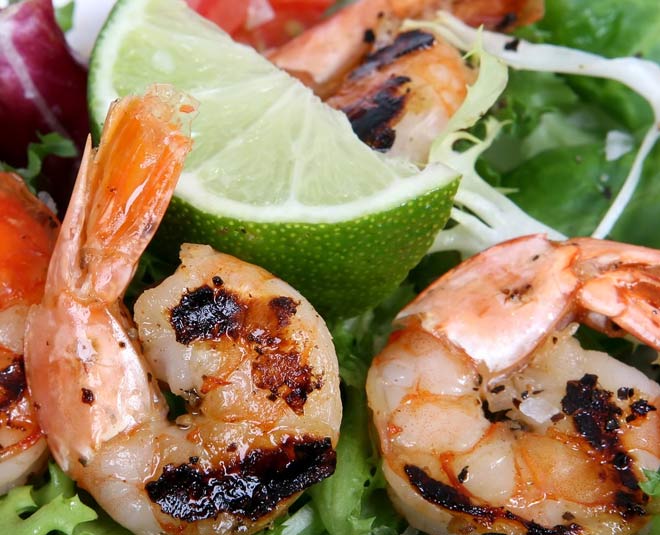 When you eating grilled food, you are embracing healthier eating lifestyle as your food has all the vitamins and minerals intact. Even grilled fruits are great and taste excellent in salads. It is said to help in reducing obesity, high blood pressure, and even certain cancers.
Sodium Intake
Our body needs sodium but there is a limit. When you have food at restaurants you tend to intake sodium much more than required. In packaged foods and outside food it is said that we take in 70 % more sodium than we generally do. So this makes it difficuklt for you to keep a track on your intake. Grilled food reduces the need to add salt and it also brings out the natural flavours.
Don't Miss: Make Thai Style Grilled Chicken With This Easy Recipe
However, it is best to consult your doctor before you make grilled food a regular part of your diet. In any case too much of anything is bad so you can enjoy any kind of food in moderate amounts.
Stay tuned to HerZindagi for more diet and nutrition.
Did you like this article ?