If you are experiencing heartburn which is actually a painful sensation in the throat and chest then there are certain drinks you should have and some need to be excluded ASAP. Take care of your stomach problems like gas, nausea, and related problems with these drinks which can either be churned out at home using easily available ingredients or bought from the store or online.
Low-Fat or Skim Milk
Cow's milk is hard for some people to digest therefore it is the safest if you choose the ones that are lowest in fat.
Herbal Tea
Herbal teas are super helpful if you want to improve digestion and soothe gas and nausea problems. Opt for caffeine-free herbal tea but stay away from peppermint and spearmint teas no matter how tempting they look. Reason being that it triggers acid reflux for many. What you can, in fact, go for include chamomile and licorice which soothe GERD symptoms. Licorice works on the esophageal lining by increasing the mucus coating of the esophageal lining, which calms the effects of stomach acid. Buy Typhoo Organic Chamomile - 20 Tea Bags for Rs 210, here.
Plant-Based Milk
If you are lactose intolerant then plant-based milk is your solution. What kind of milk are we talking about? Go for soy milk, almond milk, flax milk, cashew milk or coconut milk.
Almond milk is more easily available in the market as it has an alkaline composition. This property in it helps neutralize stomach acidity and relieves us from the acid reflux symptoms. Buy Borges Natura Rice and Almond Drink 1L for Rs 379, here. Talking about soy milk, this plant-based milk contains less fat than most dairy products, which makes it very safe for people with GERD.
Fruit Juice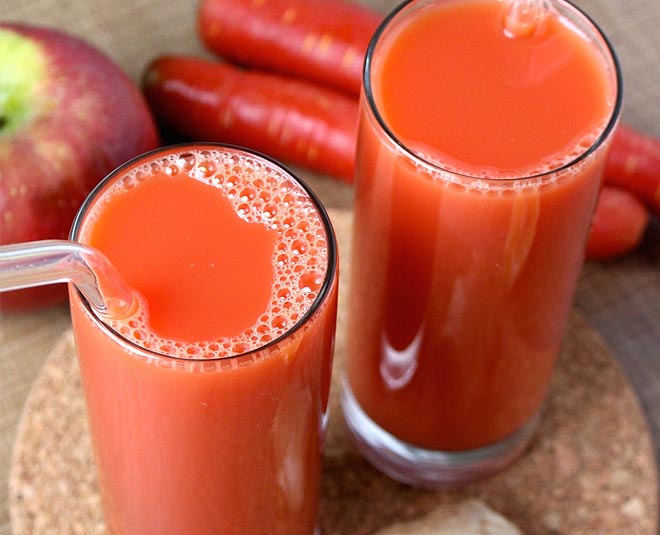 Citrusy drinks cause influx but there are certain juices that are less acidic which include carrot juice, aloe vera juice, cabbage juice, beet, watermelon, spinach or cucumber.
Water
The best forever, but sadly on the verge of extinction, the pH in water is neutral which keeps things steady. However, an interesting catch here is that too much water can disrupt the mineral balance in your body, which can increase the acidic influx in our body.
Smoothies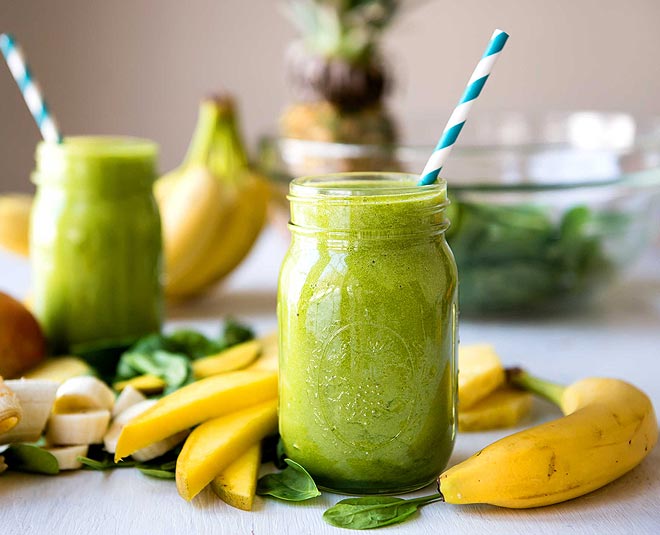 Smoothies are nourishing as they are a huge source of vitamins and minerals and they are super filling as well. What's more? They sid us with our indigestion issues. When making a smoothie, have low-acid fruits like watermelon but also add green vegetables like spinach or kale. Try to incorporate avocados as well.
Don't Miss: Beat The Heat With These Yummy Cold Coffee Recipes!
Coconut Water
Keep it natural. Unsweetened coconut water is a great option as it it has electrolytes which promote pH balance in the body. This is very important for controlling acid reflux. Buy Cocojal Natural Tender Coconut Water, Pack of 6 for Rs 182, here.