Everyone must have heard about the benefits of blueberries. However, they are not always easily available in the market. Even if they are available, you will find them to be highly expensive. But all the health benefits as well as the sweet taste makes it extremely irresistible. Therefore, we are here with the best alternative of blueberries for you, Kala Jamun.
Blueberries
Blueberries are often termed as superfoods as they are packed with antioxidants and phytoflavinoids along with being rich in potassium and vitamin C. Blueberries are low in calories and good for you due to high level of nutrients with an additional benefit of sweet flavour. Blueberries are proven to be beneficial for your heart, bones, blood pressure and other health related problem such as cancer and diabetes.
Along with physical fitness, it also plays a great role in maintaining mental health. Moreover, it is great for your skin. All these benefits make blueberries highly recommended by doctors and nutritionists making it a great addition to your daily lifestyle.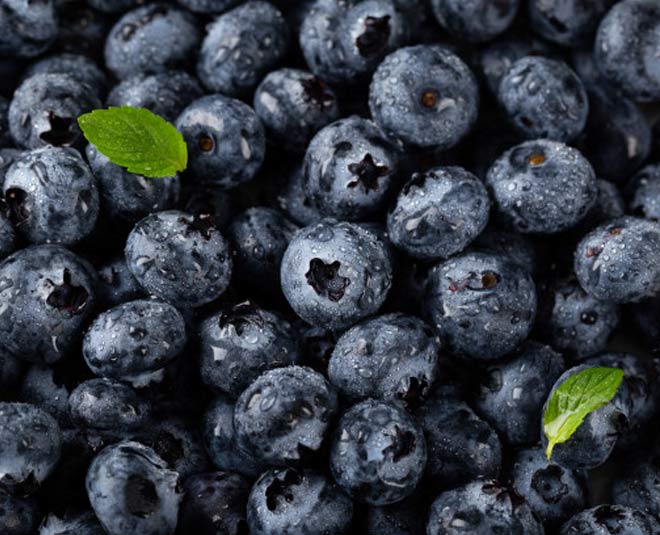 Drawbacks of Blueberries
Blueberries are definitely highly nutritional and beneficial, but at the same time they are highly expensive and lack of avalaibility is another problem. You can import blueberries and pay a huge amount but why pay a big amount for something when we can easily get its alternative at a reasonable price.
Alternative to Blueberries: Kala Jamun
Nutritionist Pooja Makhija suggests Kala Jamun as the best alternative for blueberries as it is easily available and highly inexpensive with great nutritional value. Kala jamun is also popularly known as the 'fruit of gods' and is a summer treat as it helps combat the heat of the sun along with its other benefits.
View this post on Instagram
This is easily available during summers and is highly popular due to its rich purple colour and sweet flavour. Also known as java plum, it is a fruit of a flowering tree known as Syzigium cumini and fruits during the months of May and June.
The fruit is diuretic, anti – scorbutic, carminative and is a rich source of polyphenolic compounds which makes it great for treating several health ailments. It is highly recommended by Ayurveda and is one of the home remedy for stomach pain, arthiritis and diabetes.
Here is a list some more health benefits of Kala Jamun.
Increases Haemoglobin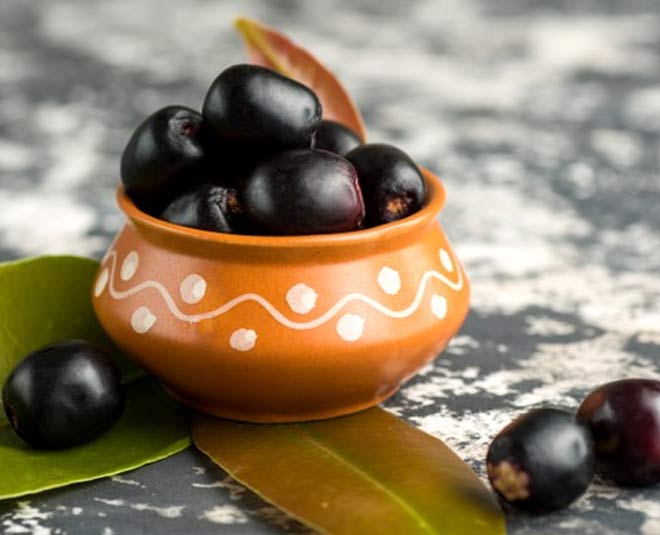 Jamun is rich in Vitamin C and iron, thus making it a great source to increase haemoglobin. Its abundance in iron helps purify the blood resulting in energized red blood cells. Therefore, jamun is highly recommended to women during menstrual cycle as they face a lot of blood loss during this time. People suffering from ailments such as jaundice or anemia must consume this fruit in order to restore their haemoglobin levels.
Good For Skin And Eyes
Jamun is rich in several minerals and Vitamin A & C which helps in improving the health of eyes and skin. Aforementaioned, it is rich in iron and increases the production of haemoglobin, thus helping to improve the health of eyes and skin. Also, face packs made using Jamun can control the oil produced on the skin, thus preventing dark spots, pigmentation and dry skin.
Don't Miss: Preventing Cancer To Boosting Immunity, Blueberries Have Some Incredible Benefits
Treats Diabetes
Jamun is a wonder fruit for people suffering from diabetes as it has low glycemin index which keeps the blood sugar levels low. It also controls the symptoms of diabetes such as excessive thorst and urination. Also, bark and leaves of the tree can have medicinal effects and can be used for the treatment of diabetes.
Prevents Indigestion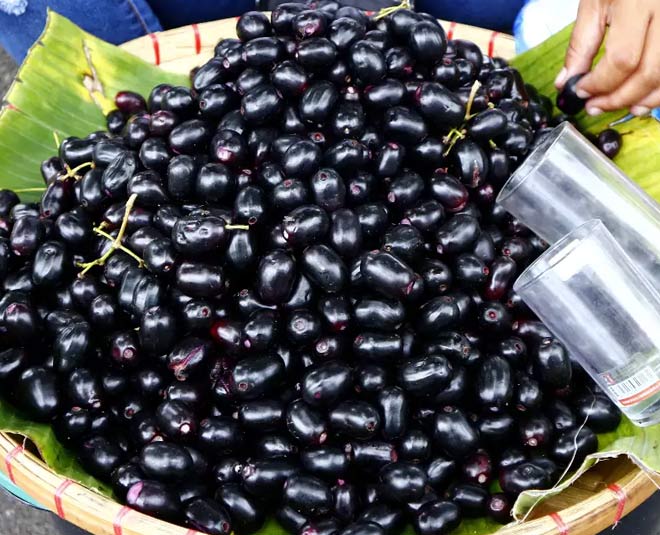 Jamun contains diuretic properties, therefore, it works great to aid digestion and keep your digestive system healthy. The high amount of fibre present in Jamun prevents constipation. Consuming it along with roasted cumin seeds and black salt is solves the problem of acidity.
Strengthens Your Gums
The leaves of Jamun have antibacterial properties that can prevent the bleeding of gums and gum infection. You can dry the leaves and make a powder of it to use it for the benefit of your gums.
For more such health related stories, stay tuned to HerZindagi.