Vitamin D is a fat-soluble vitamin which is essential for the body. It helps the body to absorb phosphorus and calcium, which are crucial elements for bone health. Even our immune system needs vitamin D to work efficiently, fight bacteria and viruses and keep us healthy.
Why Do Women Need Vitamin D?
Dr Pallavi Aga, MBBS MD Doctor, Nutritionist & Life Consultant, says, "Vitamin D has a strong correlation with estrogen. In fact, many PCOS (Polycystic Ovary Syndrome) patients have been found to have a deficiency of vitamin D and magnesium." She further added that a low level of vitamin D during pregnancy can be linked to gestational diabetes and eclampsia.
Dr Tanushree Prabhakara, Research Assistant of Dr Aga, says, "Vitamin D is important for heart health, mental health, brain development and immune system. It improves fertility, mood swings, energy and emotional state of women."
The doctors further added that vitamin D also offers protection against the development of autoimmune conditions like ankylosing spondylitis, rheumatoid arthritis and thyroiditis.
Symptoms Of Vitamin D Deficiency
Dr Aga and Dr Prabhakara say that low levels of vitamin D are quite common among women in India. Its deficiency can cause symptoms like muscle pain, fatigue, low immunity, pain in bones and joints, depression, restless leg syndrome and depression. In some cases, the deficiency can also be linked to hypertension and diabetes.
Best Food Sources Of Vitamin D For Vegetarians
Fortified Foods
According to a report in Healthline, fortified food items like yoghurt, cow's milk and curd contain a good amount of vitamin D. These are one of the best options for vegetarians. However, Dr Pallavi advises against processed food items like soy milk and cereals. She emphasises the intake of dairy products like milk, curd and paneer.
Soy milk and cow milk contain vitamin D in good amounts. You can check the label before purchasing the milk packet. A cup of cow milk, almond milk, oat milk, rice milk and hemp milk offer somewhere between 100 IU and 120 IU of vitamin D, says the report of Healthline.
Certain Variety Of Mushrooms
According to a Healthline report, mushrooms have the capacity to form vitamin D when exposed to the UV light of the sun. Therefore, they are the perfect options for vegetarians.
However, not all mushrooms are edible, and their farming method is also crucial. Many mushrooms that are sold in the market are often grown in the dark. Thus, they lack vitamin D. Hence, before purchasing mushrooms, one must read the ingredients to ensure that there is a sufficient amount of vitamin D in them.
Cheese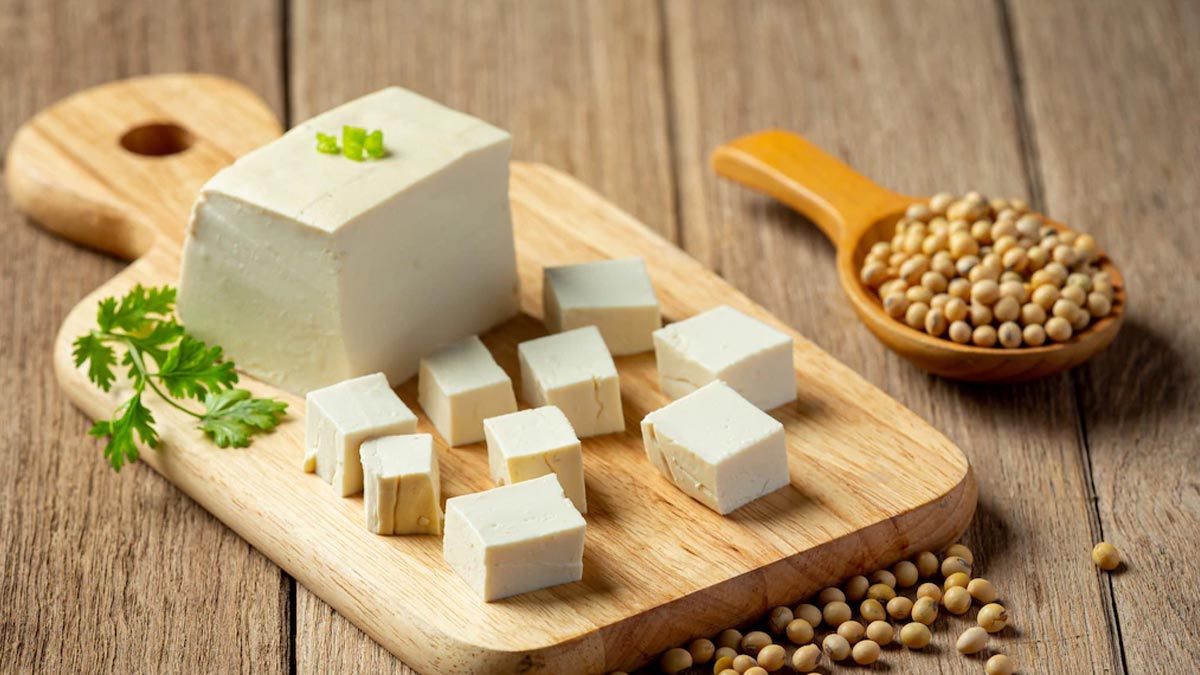 The report of Healthline states that cheese is a natural source of vitamin D. However, people must consume it in moderate amounts. Ricotta cheese, cottage cheese and cream cheese provide no amount of vitamin D. Before buying a packet of cheese, women must take a look at the ingredient to confirm the amount of vitamin that it can offer. Dr Pallavi strongly recommends paneer (paneer bhurji sandwich recipe) for women with vitamin D deficiency.
Egg Yolks
Dr Aga says, "Vegetarians do not have enough sources of vitamin D unless they take eggs. The egg yolk is a good source for the vitamin." A report of Healthline also emphasises that the amount of vitamin D in the egg will also depend on the fact that the chicken was fed a nutritious diet containing the vitamin.
Even if the chicken that laid eggs was allowed to roam in the open, it would have enriched the eggs (foods with eggs) with vitamin D. However, if the chickens remain indoors on the poultry farm, they will have no or insufficient amount of vitamin D.
Pro Tip: Sunshine
Dr Aga and Dr Prabhakara say that sunshine is the best source of vitamin D, but dark skin and the use of sunscreen can reduce the ability to form the vitamin in the body. They also said that staying indoors and pollution can lead to a deficiency of vitamins.
Dr Aga says that elderly women and obese are often found to have a deficiency of the vitamin. In case, the deficiency starts showing severe symptoms like pain in the bones and joints, women must consult a doctor and take supplements according to prescriptions.
Don't Miss: Ovulation Pain: Symptoms, Cramps & Relief
Equation Between Magnesium & Vitamin D
Dr Pallavi says, "Taking large doses of vitamin D can induce severe depletion of Magnesium. Adequate magnesium supplementation should be considered as an important aspect of vitamin D therapy."
Don't Miss: Side-Effects Of Chlorine In Swimming Pools On Skin
She further added that deficiency of magnesium can cause insufficiency of vitamin D. Dr Aga suggests magnesium glycinate for better absorption of the mineral in the body.
Stay tuned with HerZindagi for more stories related to health and wellness.
Did you like this article ?
Disclaimer
Your skin and body like you are unique. While we have taken all measures to ensure that the information provided in this article and on our social media channels is credible and expert verified, we recommend you consult a doctor or your dermatologist before trying a home remedy, quick hack or exercise regime. For any feedback or complaint, reach out to us at compliant_gro@jagrannewmedia.com