Our first meal, breakfast holds so much importance. We kickstart our day with breakfast and it needs to be super healthy. Our body fasts for all those hours we sleep and then, the next morning, we break the fast with the first meal. This is why it is said that the first meal should be packed with nutrients that fuel our body to work all day long. If you have been looking for the healthiest breakfast options then try making raw paneer a part of your first meal.
Paneer is one of the most consumed foods in Indian households. This most loved food is consumed in the form of different dish preparations. Did you know having it raw for breakfast can have some amazing benefits for your overall health? No? Scroll down to know.
Helps In Weight Loss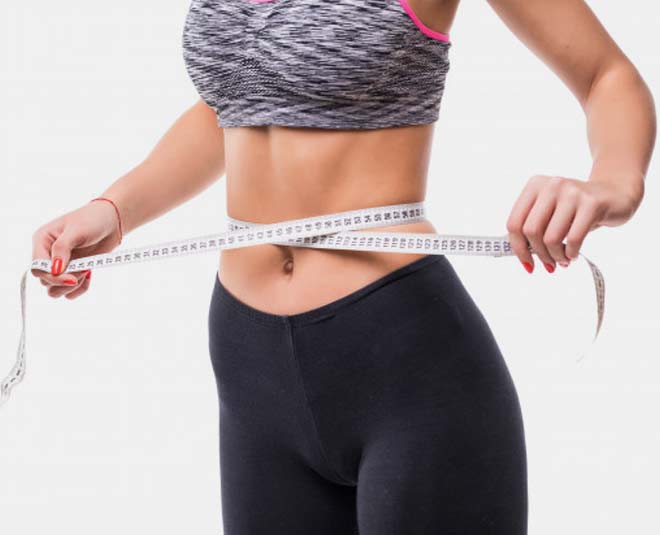 Paneer or raw cheese has a good amount of protein present in it which is good for weight loss. Consuming it for breakfast keeps you full for longer and prevents you from overeating or bingeing on unhealthy snacks. Also, it has a lower amount of calories and carbohydrates which makes it healthy for those who wish to lose weight. Also, paneer is great for vegetarians who get into intense workouts and need to fuel their body with protein.
When we have something so nutritious for breakfast like raw paneer, it increases the metabolic rate of our body which further helps in quick weight loss.
Fuels Your Body With Calcium
A lot of women face bone and teeth problems due to the lack of calcium in their body. Having raw paneer is one of the best ways to add calcium to your daily diet. Our body needs a good amount of calcium for stronger bones and teeth.
Don't Miss: Snack On A Healthy Bowl Of Paneer Corn Salad To Calm Hunger Pangs
Keeps You Energetic All Day
Paneer or cottage cheese is packed with protein which is great for your overall health. It boosts your energy and prepares you for the day ahead. It keeps you active all day long.
Good For Diabetics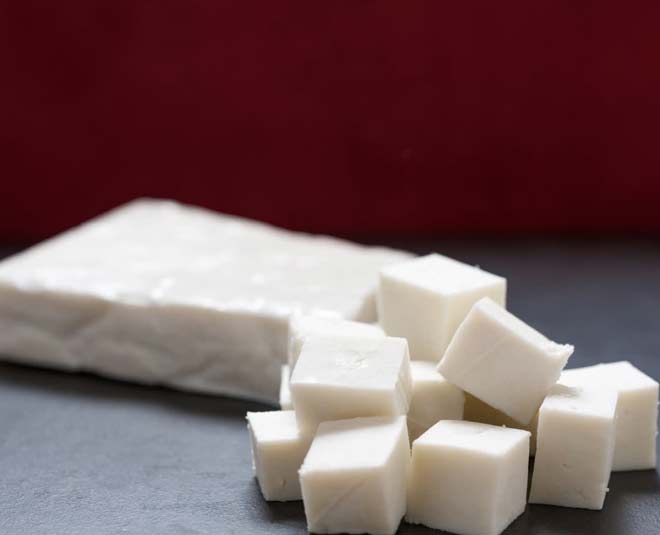 It is believed that consuming raw paneer is beneficial for women with diabetes. Raw cottage cheese helps in keeping the blood sugar levels in control. It also has omega 3 which is said to be great for diabetes patients. Diabetics are asked to opt for healthy food options and there is nothing better for them than some raw paneer.
Keeps Blood Pressure In Control
If you have a problem with hypertension then having raw cottage cheese for breakfast helps in regulating the blood sugar levels.
Don't Miss: Make Protein Rich, Delicious Paneer Snacks At Home With These Easy Recipes
Good For Kids Mental Development
Raw paneer helps in the development of your brain. It is said that raw cottage cheese should be fed to kids for breakfast as it helps in their mental development and it is also good for their overall health.
Great For Your Heart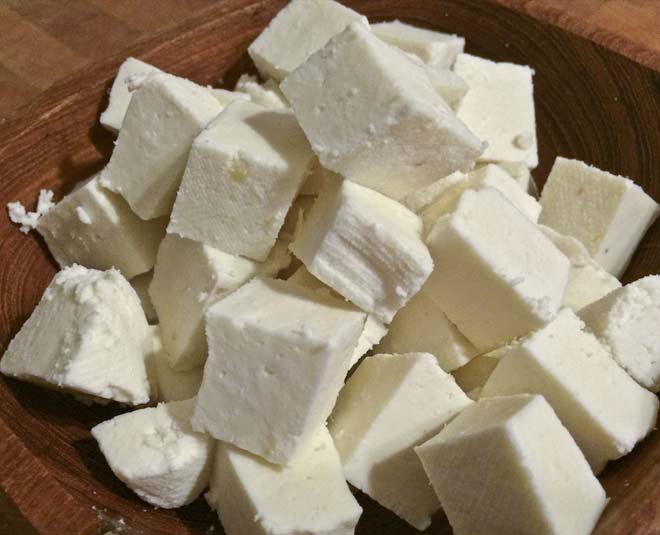 Do you know, paneer helps in keeping the cholesterol levels of your body in control? This makes it beneficial for your heart. If you have any heart issues then you must include paneer in your daily diet.
How Much Raw Paneer To Consume For Breakfast?
It is very important to ensure that you don't have too much of it for breakfast. Having 150 to 200 grams of paneer is enough for breakfast. There are different ways you can have it. If you don't wish to have it as is, you can top your green salad with some paneer cubes. Or you can just sprinkle some of your favourite seasonings on raw paneer slices and enjoy these for breakfast. Another way is just adding some crumbled raw paneer or slices on the top of your toasted bread.
Raw paneer is overall very beneficial for your health. If you want all these amazing benefits, you must add it to your daily diet. For more such health stories, stay tuned!