Ask a woman if she has enough storage containers and the answer would be no! Summers are here and it gets a lot more important to have the right food storage containers.
It all gets way more imperative during this time when we have been buying fruits and vegetables in bulk to prevent ourselves from stepping out every now and then.
I got some fridge containers from Tupperware sometime back which I thought would come to use during times like these. Are they high on utility? Read on my detailed review.
Claims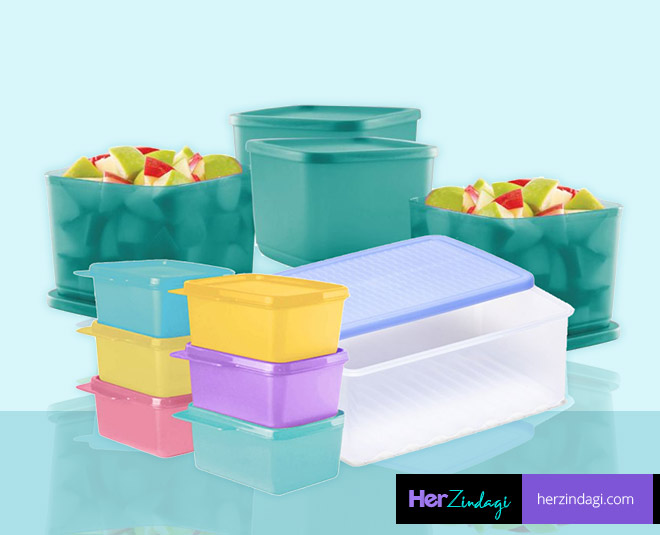 Fridgesmart
Increased Shelf Life
Uniform cooling
Easy identification
The Fridgesmart is made of plastic and has a capacity of 1.6L
Square Refrigerator Container Keep Tab
Airtight
Easy to open
Snug fit
Easy to clean
The Plastic Keep tab has a capacity of 500ml
Square Fruits Vegetables Storer Refrigerator Container Cubix
Increase shelf life
Breathable lid
Easy opening
Easy clean
The Mini Cubix are made of plastic and have a capacity of 250ml
Price
Fridgesmart - Rs. 1180
Square Refrigerator Container Keep Tab 500ml 6pc - Rs. 1155
Square Fruits Vegetables Storer Refrigerator Container Cubix 1 4pc - Rs. 1799
Packaging
All the containers came in cardboard packaging.
My Experience
We have all been buying fruits and vegetables in bulk especially during this lockdown period. After all, it is not at all safe to step out for essentials every now and then. But the real struggle is storing them right.
I am happy that I ordered these refrigerator storage containers ahead of the lockdown period because now they are coming in handy to store all the fruits and vegetables.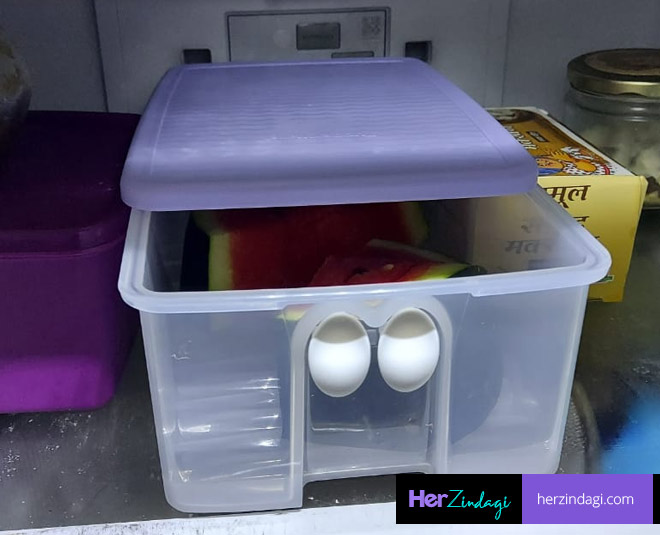 Among the whole new range by Tupperware, my favourite pick is the Fridgesmart because it comes with this unique venting system which prevents my fruits and vegetables from spoiling.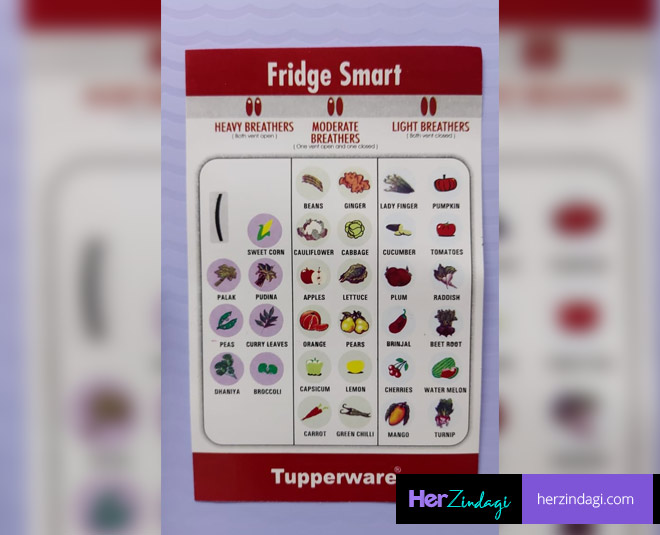 These containers have vents that can be opened or closed depending on the food you are storing in.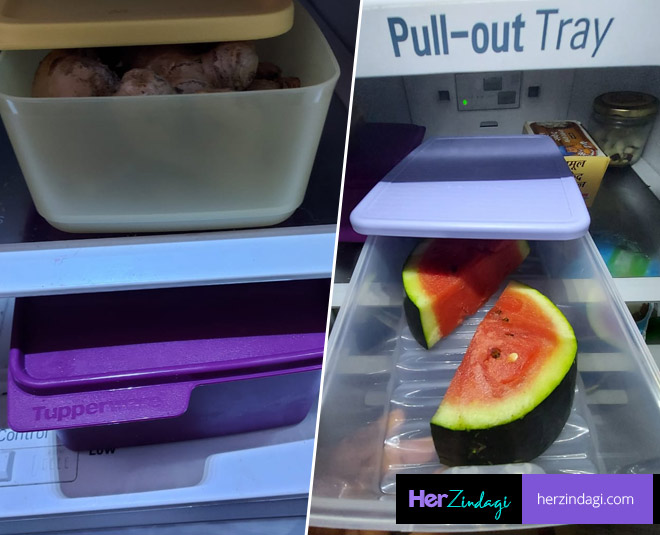 The Square refrigerator containers come in different sizes and are ideal for storing both vegetables and fruits. I like the fact that now my food is all set in these containers and I don't anymore keep the fresh produce in plastic bags.
I like the fact that these containers are multi-purpose. Not just fruits and vegetables, other foods can also be stored in containers. These can also be used to store leftovers or to carry food on the go.
Don't Miss: HZ Tried & Tested: Tupperware Universal Series Stockpot Detailed Review
Pros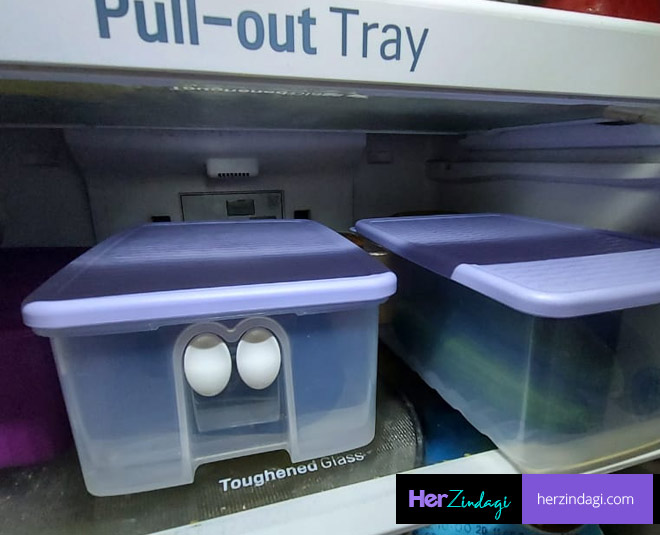 Airtight containers
Easy to open
Keep fruits and vegetables fresh
Long-lasting storers
Super easy to clean
Easy to carry
Stackable
Cons
None for me
Verdict
High on utility, these Tupperware fridge containers are just what you need to store your fruits and vegetables in the refrigerator. These are a great investment for your kitchen and believe me, this deal is value for money!
Rating
5/5
Did you like this article ?