Ladies, we know your struggle with your refrigerator. With so much to store, there is always space crisis. But this doesn't mean you will keep on shifting to bigger refrigerators. Not only it is impractical but an expensive affair. Over the years refrigerator has turned out to be a kitchen essential. It helps us in so many ways that we can't imagine our lives without it anymore. However, many have still not figured out the most efficient ways to use this appliance to the best of its capacity. That's why we are here to help and make your life easier. All you need to do it try these amazing hacks to make ample of space in your refrigerator.
Start Labelling Everything You Have
You must be thinking you already know what's there in your refrigerator, so what's the need for this. Ask yourself again, do you really know what's in there? That's why no matter if you're just packing up leftovers (leftover veggie recipes), tossing cut veggies, or wrapping a wedge of cheese, you must label them all for your and other's convenience. Most of the times people end up buying the same item, again and again, thinking they don't have it. Since you won't use that much quantity, things will remain in stock. Labelling will avoid all this mess.
Place Pantry Products At A New Place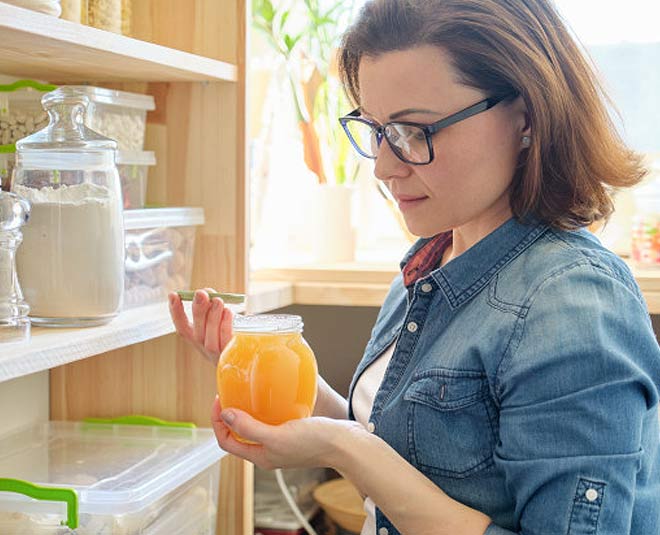 The sole purpose of refrigerators is to keep certain foods from getting spoiled at a low temperature. Therefore, you don't need to store anything and everything in there. Some of the things that don't belong in there are soy sauce, maple syrup, organic nut butter, soy, nut milk, and whole-grain, nut flours, and much more. These items must be stored at a separate place. Perhaps in the cabinets above your stove or in the separate pantry, if you have one.
Invest In Vertical Containers
Your refrigerator comes in vertical shape, so you want to use the height of it, instead of the width. That's why the more you will keep putting flat rectangular boxes in there, the maximum space you will occupy. Get smart and invest in vertical containers. Most of them are translucent, so you will have a double benefit. Not only you will be using more of your refrigerator's space, but also you will be able to figure out what you're storing in them. Anything can be put such boxes, from veggies to your leftovers.
Don't Miss: COVID-19 Food Trend: Different Versions Of Island Cake Are All Over Instagram! Have You Tried It Yet?
Bring Home Bottle Loft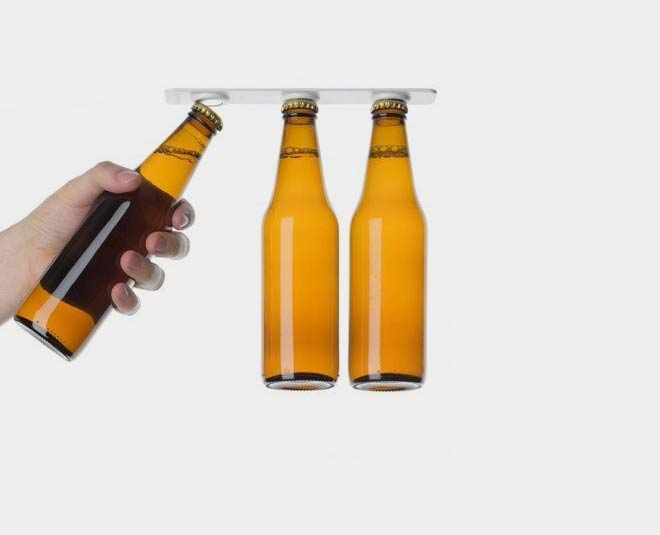 Do bottles take too much space in your refrigerator? Not anymore! All you need are a couple of bottle lofts. This will allow you to place your bottles away from other boxes and containers. Also, you will be using the vertical space of the refrigerators more. You can find these easily on e-commerce websites.
Don't Miss: Learn The Correct Way Of Boiling Your Pasta & Noodles To Keep Them From Sticking
DIY Stick-On Containers
This is one of the best things you can do use of your refrigerator's space. The inner part of the refrigerator's door is often used the least due to lack of shelves. Make your own DIY stick-on containers and utilise that unused space. Here's how you can make one yourself:
Supplies
Airtight plastic containers
Double side tape
Steps
Take the container and turn it over.
Cut a big chunk of the tape and stick on the back.
Once done, store your veggies and fruits in it and stick on the wall of the fridge.
If you liked this article, do comment on our Facebook page. Stay tuned to HerZindagi to read more such stories.