Have a bowl full of vegetables left from yesterday but you don't feel like eating them again with chapati? Worry no more, as we will give you six different ways in which you can use your veggies to make something new. These dishes will not only use all the leftovers but will also give a tasty twist to your basic veggies. Read on and try your hands on them the next time you have leftovers.
Vegetable Frankie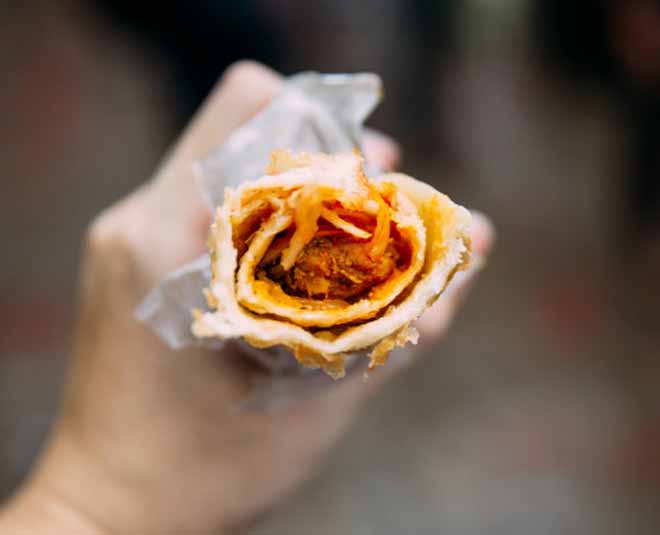 One can never go wrong with a homemade frankie or kathi roll. This healthy frankie would be maida-free and will be tastier than market-made frankies. Take your roti and lay it on a plate. Now spread your leftover veggies on it. Add a bit of chopped onions to it. You can add different sauces as per your taste. Mint chutney, tomato sauce, mayonnaise, pizza sauce, chipotle or any other sauce will help in enhancing its taste. You can also add cheese to your kathi roll. Now roll it up and enjoy it with a cup of cold coffee or any drink of your choice.
Don't Miss: Burnt Food While Cooking? Don't Worry, These Remedies Will Help You Get Rid Of That Sour Taste!
Fried Rice
If you love Chinese food and want to give it a homemade twist, then you must try this recipe. Just boil some rice and set them aside. Now take a pan and add diced garlic and onion to it. Add you leftover veggies and stir everything together. Add your boiled rice to the pan and mix. Add two tablespoons of soy sauce, two tablespoons of green chili sauce and one tablespoon of vinegar. Mix everything together on high flame. Stir for 2-3 minutes and your appetizing and restuarant style fried rice are ready.
Fritters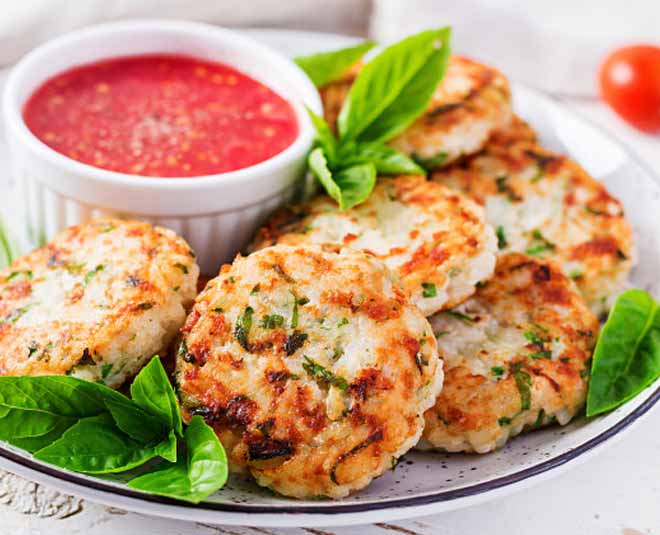 A rainy day and a plate full of fritters and some mint chutney. Sounds perfect, right? Well, the monsoons are here and so are our cravings for some pakode (fritters). No need to chop potatoes or onions when you already have some leftover veggies. Prepare your usual batter by mixing besan with other spices. Now add your veggies to it. Either deep fry or shallow fry, whichever suits you and enjoy your tasty fritters.
Don't Miss: 5 Quick Dishes That Can Be Made In An Electric Kettle
Channa Chat
Want something tasty but healthy at the same time? Channa chat made with leftover veggies is the best option for you. Just boil some channa and transfer them to a bowl. Now add your leftover vegetables. Add some chopped coriander, onion, cucumber and tomato. Add spices as per taste, such as salt, pepper, chat masala, jeera powder and chili powder. Squeeze a lemon in it and mix everything together. Your tasty bowl full of nutrition is prepared. You can also add sev or bhujia to make it more crunchy.
Veggie Soup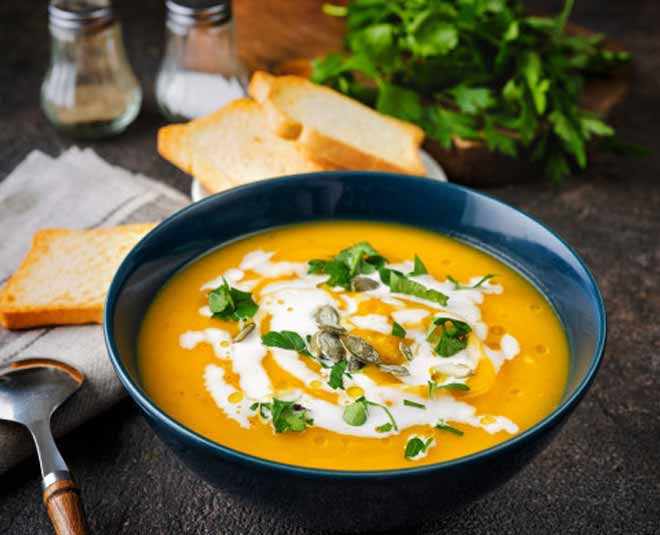 If you don't feel like making anything exotic out of your leftovers, then the easiest thing to do is make a soup. Add all your veggies to a pan and add spices to it. You can also add chopped garlic and herbs for more flavour. Add water and let it simmer for a while. You can also add tomato puree to make a tomato based soup. Adding cream to your soup will help in giving your soup a creamy and thick texture.
Stuffed Paratha
If you are a paratha lover, then this recipe will help you everytime. All you need to do is add some fresh chopped onion and coriander to your leftover veggies. Mix it together and prepare a stuffing. Now roll your paratha dough and fill in the stuffing. This will give a new twist to your regular aloo parathas and will also be full of nutrition. You can also add some chili powder or black pepper to spice up the filling, according to your taste.
For more such recipes and tips, stay tuned to HerZindagi.com