Beautiful Places To See In Nagpur City
Take a peek into all the places to visit in Nagpur listed below and get set to enjoy your vacation.
Nagpur, Maharashtra's most famous and well-known city, is known as the "Orange City of India." As India's geographical centre, it has a plethora of fascinating places to explore. From wildlife reserves to lakes and temples, this area is brimming with breathtaking sights. The Ambazari Garden and Lake, for example, is one of the best sites to visit because it is surrounded by mango trees and has a diverse range of fauna and flora. Here is the list of best places to visit in Nagpur:-
1. Ramtek Fort Temple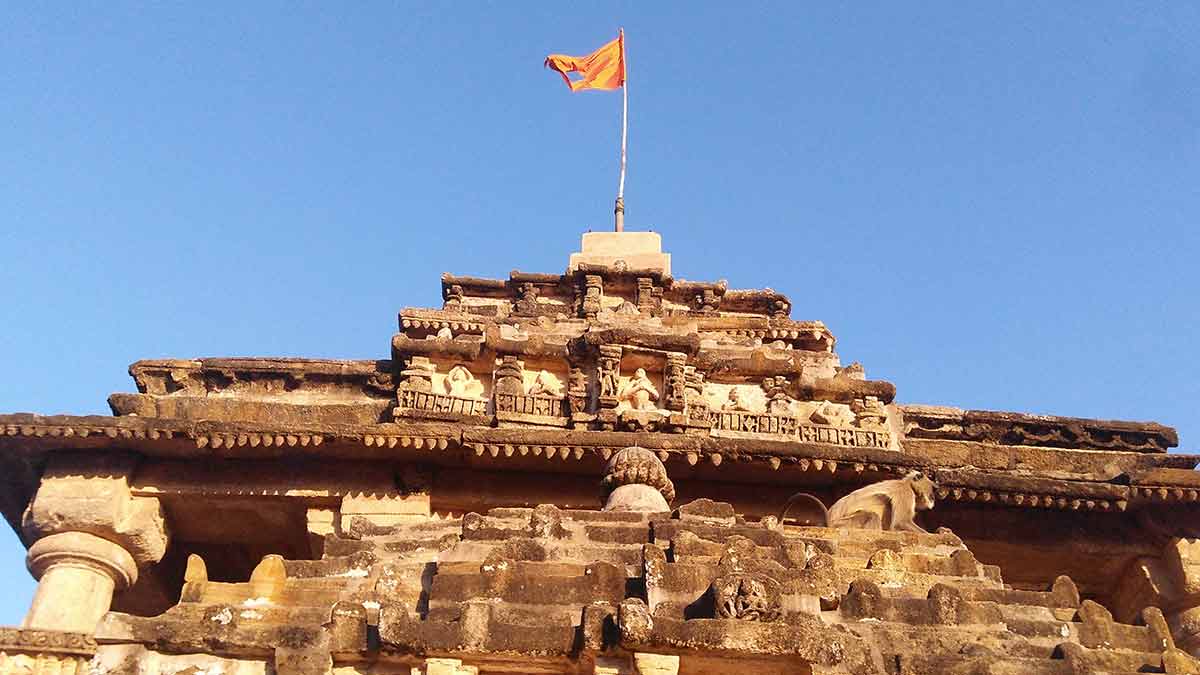 This temple is a wellspring of rich mythological heritage, located away from the city crowds inside a fort on a hilltop. Lord Rama is said to have slept in this temple before setting out to conquer Lanka, making him the principal deity to be worshipped here.
2. Ambazari Lake
The Ambazari lake, the largest of Nagpur's 11 lakes, is located near the city's southwest boundary. This lake is where the Nag River starts. Ambazari Garden, which is located right next to the lake, is one of the beautiful gardens you can find in India. The Nagpur Municipal Corporation is in charge of managing and preserving this area as a whole. The garden features a musical fountain, several electric rides, and amusement activities, as well as boating and walking routes.
3. Waking Woods
Waki Woods, located roughly 30 kilometres from Nagpur, is a sight to behold. Aside from a captivating natural scenery for a picnic day out, the lush greens provide a wealth of activities. Because these 'woods' have fully furnished tents with amenities such as power and phones, life in these 'woods' is a wonderful blend of contemporary and nature. Pay a visit to the Waki Woods Dhaba while you're in the woods, and don't forget to indulge your taste buds with some lip-smacking treats.
Don't miss:India's Best Family Vacation Destinations That One Should Try
4. Akshardham Temple
The Swaminarayan Temple, also known as Akshardham Temple, is located on Nagpur's Ring Road. A large kitchen, parking, a café, and a children's play area are all available at the newly erected temple. Due to its amazing lighting and design, it is recommended that visitors visit the temple after 4 p.m. The temple is built on two levels and has a unique architectural style.
Don't miss:Top Tourist Destinations To See In Chhattisgarh
5. Nagzira Wildlife Sanctuary
Nagzira Wildlife Sanctuary, near Nagpur, Maharashtra, is a rich biodiversity area. The park is home to a diverse range of flora and fauna, as well as exotic animals, birds, and plants. The park also has a cottage for visitors to stay in, which is a one-of-a-kind experience in and of itself. It also contains a snake shrine in the heart of the sanctuary. One of the best wildlife sanctuary in India.
Do share your thoughts with us on our Facebook page. For more such stories, stay tuned to HerZindagi!