Ultimate Wildlife Sanctuaries To Visit In India This Summer
Here are some of the must-visit wildlife sanctuaries in India in Summer. Have a look!
The arrival of summer adds to the overall experience, as the weather across the country encourages wildlife to come out into the open. Rare and exotic animals emerge from their hidden hideaways to bask in the sun. An endless number of birds fly up into the sky to take advantage of the pleasant air and plentiful sun rays. Overall, India's wildlife sanctuaries provide a sensual experience for visitors from all walks of life. The following are some of India's top wildlife sanctuaries.
1. Sundarbans National Park, West Bengal
Sundarbans National Park, a UNESCO World Heritage site, is a wetland forest with several water bodies. The park is known for having a large population of Royal Bengal tigers and spotted deer. Although the tigers here are reputed to be man-eaters, their attraction attracts animal enthusiasts from all over the world. Flora, avifauna, reptiles, and marine life are all abundant in the national park.
2. Kaziranga National Park, Assam
It is the proud owner of two-thirds of the world's great one-horned rhinoceros population. In India, the Kaziranga National Park is a UNESCO World Heritage Site. Because of its natural beauty, the park is considered one of India's top 10 wildlife sanctuaries to visit in the summer. The Sanctuary was established in 1905 and became part of the Tiger Reserve in 2006. If you're going to northeast India, make sure to include this park in your itinerary.
3. Jim Corbett National Park, Uttarakhand
The Jim Corbett National Park is one of India's top wildlife reserves, known for its Bengal tigers. The national park is home to 300 wild elephants and 200 tigers, as well as other unique animals and birds. It not only has a diverse collection of animals and birds, but it also has 488 plant species buried among its hidden leafy riches. The Jim Corbett National Park is India's oldest national park, having been established in 1936.
Don't miss:Planning To Go Jim Corbett National Park This Month? Keep These Things In Mind
4. Bandipur National Park, Karnataka
Bandipur National Park, which is surrounded by both dry and lush deciduous forest, is home to both common and uncommon exotic birds and animals. The River Kabini serves as a source of water for wildlife. As a result, it attracts enormous quantities of species multiple times a day, making it an ideal location for wildlife photographers and adrenaline seekers to embark on a safari and experience the wonder of nature and wilderness. Bandipur National Park is a famous tourist destination in India during the summer, as it is one of the most sought-after animal sanctuaries.
Don't miss:The Rarest Animals Which Are Hard To Spot
5. Ranthambore National Park, Sawai Madhopur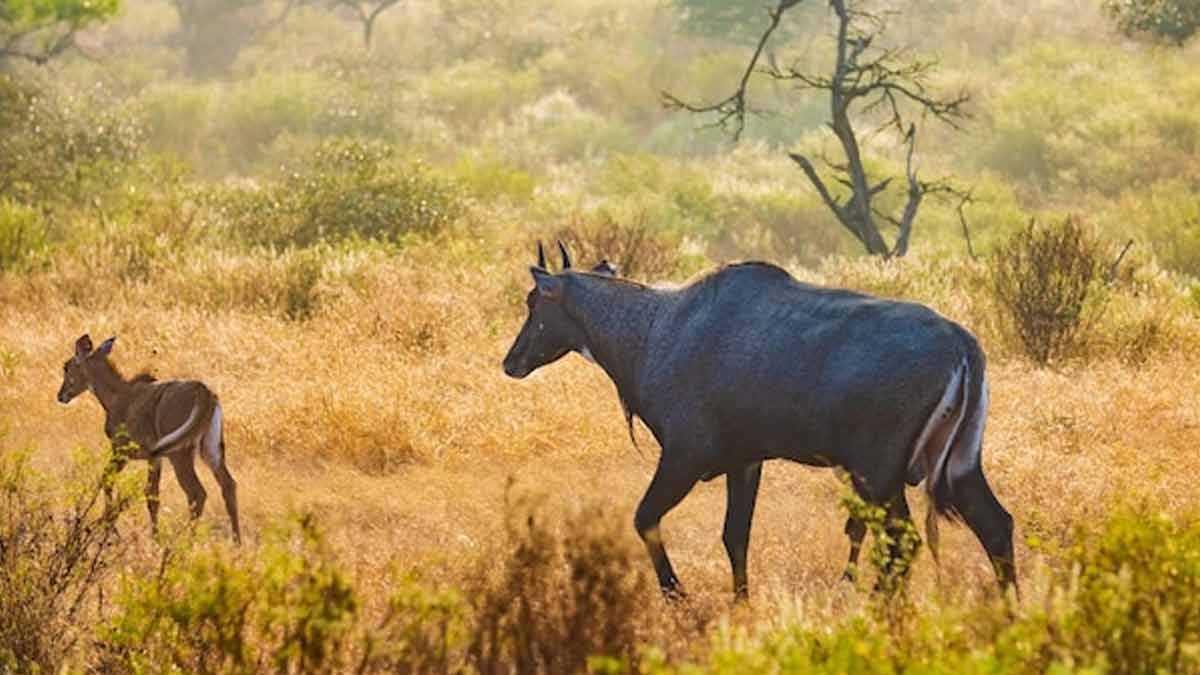 Rajasthan Ranthambore National Park is ideal for wildlife photographers and history aficionados, with its perfect blend of unspoilt wilderness, unique species, and history. A few tigers can also be seen in the national park. Ranthambore National Park was previously a Maharaja's hunting reserve. It is also home to the 10th century Ranthambore fort, the ruins of Chhatris, and an antique temple, in addition to its gorgeous sanctuary.
Do share your thoughts with us on our Facebook page. For more such stories, stay tuned to HerZindagi!