All our lives changed one way or the other amid the coronavirus pandemic. We all have been trying to get well-versed with the new normal. While slowly most of the things that were temporarily banned is now resuming, going on vacation is something no one is still talking about, except for travel enthusiasts. Workation, a new way of travelling and vacationing seems like a ray of hope for all those who love visiting places, at least twice or thrice during a year. Already feeling excited and curious about workation? Allow us to share details and some tips that will help you to have a hassle-free workation trip!
What Is A Workation?
First thing first, understanding what is this concept, which might become a big hit in the coming days. The word workation is made from two words, 'work' and 'vacation'. This simply means a person who is going on such a trip does their job normally throughout the day online and enjoy the rest of the time. Since most people are working from home, doing jobs while enjoying a serene view can help them break the monotony. This is actually an amazing option for those who are living alone and are not planning to visit homes to keep old members of their family safe from the virus.
Don't Miss: Char Dham Yatra: 327-Km-Long Railway Line To Connect Yamunotri, Gangotri, Kedarnath And Badrinath
Things To Remember While Planning Workation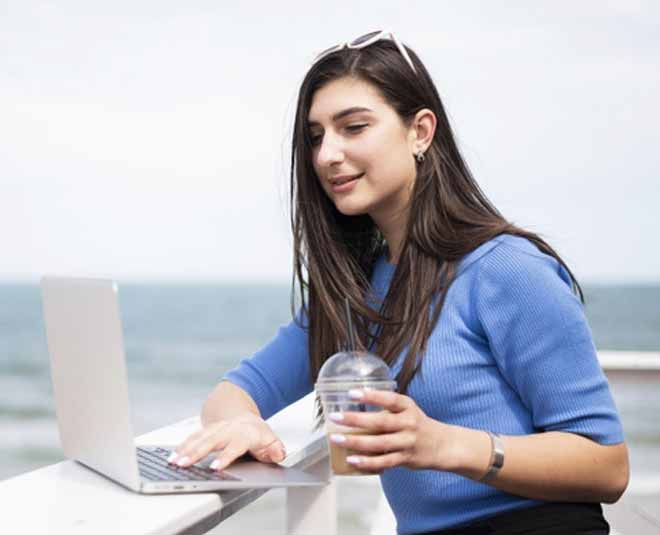 Pick The Right Location
The concept of mixing work and leisure was not something everyone loved very much back in time. But given the current situation, nothing seems to be a better option than this! Depending on your office schedule, you can relocate for a couple of days, weeks, or even months. But the key is to pick the right location. Remember due to the pandemic you might want to avoid sightseeing. So pick a place that is filled with natural beauty such as mountains, beaches, forests, etc that you can enjoy from your hotel room. At these spots, you're likely to feel relieved, and fresh without needing to leave your room.
Destination Must Be Workation-Friendly
If you have to work for straight 8-9 hours, you definitely don't want to stuck at deserted islands or remote mountains, where there is no network connection or internet services. To avoid getting frustrated, check priorly if the hotel you're planning to stay offers a good Wi-Fi and cell phone reception.
Don't Miss: Goa Travel Opens, COVID-19 Test Not Required, Here Is All You Need To Know
Don't Forget The Right Tools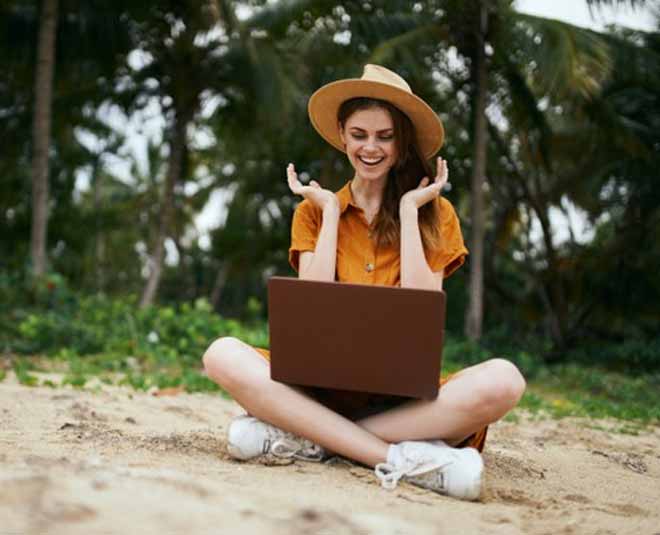 You won't have access to all of your usual office gears, that's why you'll need to pack items that are absolute necessities for working. Other than your laptop, cell phone, and chargers, don't forget to pack a power bank, extension board, external hard drive, and portable internet router, etc, along with some stunning dresses and formal wear.
Designate A Workstation
As soon as you check-in, make sure to designate a workstation in your room, balcony, lawn, or anywhere you feel is safe and great to work at. The place can be a desk, or some decent quiet corner, the key is to spot a place where you can get your work done without much hassle and disruption.
Stay Professional
Having doubts if you will be able to pull off work while being in the mood of a holiday at some beautiful destination? Well, it is natural to feel that way. But you must have a strong determination to balance things out. You can make things easier for you by planning to be professional and organised. Inform people whom you work with that you're heading out of town. Try staying low on alcohol, you don't want to talk to your clients or colleagues while you're drunk. Always try to answer your phone without too much background noise or disruption. This will help you to keep things simple for yourself and for your co-workers. Last but by no means the least, do not forget to have fun. Designate a proper office timing and learn to say no to work after the set duration.
If you liked this article, do comment on our Facebook page. Stay tuned to HerZindagi to read more such stories.