Just like spices and food grains, there are veggies that we bring in bulk at home. They are used on a regular basis, for them being a staple in Indian households. We are referring to potatoes, a vegetable loved by children and adults around the globe. While they are bought in abundance due to their tendency of not rotting easily, the sprouts on them are not healthy and tasty.
If health reports are to believed sprouted potatoes has an element in them called glycoalkaloids. It can be toxic to humans if eaten in large quantity. If you want your potatoes to get sprouted way too quickly, here are five things you can do!
Use A Dark Storage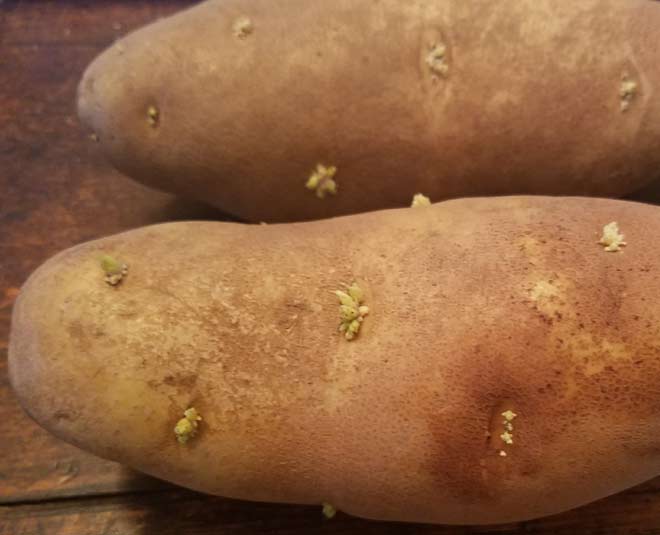 If you have ever visited vegetable markets, where foods are sold in bulk, you must have noticed the vendors keep potatoes in the dark brown sack or in a box where light can't pass very easily. This is because potatoes stay fresher if they are stored in dark. Keep your potatoes covered with brown papers or boxes. However, don't cover them if they're wet. Otherwise, they will sprout more. Dry them under the sun for a day or two and then store them.
Take Help From Herbs
Any green herb can help you to keep your potatoes fresh and avoid sprouting in them. All you need to do is take a cotton bag, a muslin bag will be much preferable and fill it with green herbs. You can use rosemary or even dried sage. Close the opening of the bag and place it in the basket where you keep your potatoes.
Don't Place Fruits & Potatoes Together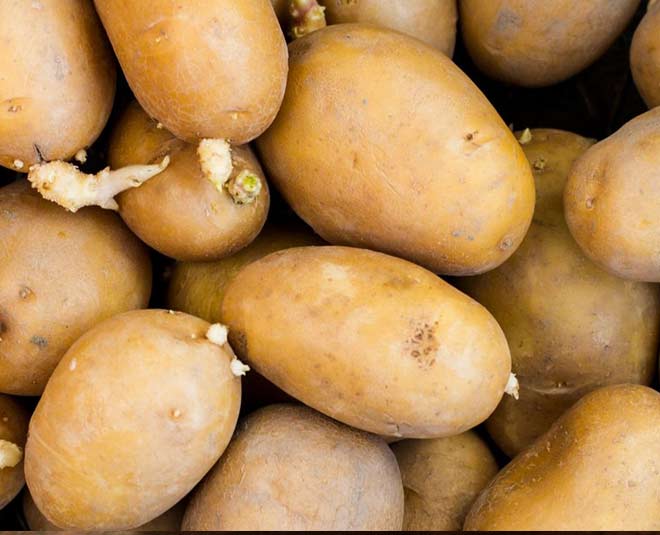 Many people keep their apples, oranges, and potatoes all at the same place. This allows the moisture to pass on from one element to others. It is always best to keep different elements separately. Especially when it comes to potatoes, go for a dark place that is not around the window, to also maintain the temperature below 50 degrees.
Don't Place Potatoes Inside The Refrigerator
As mentioned above, you don't want your potatoes to get wet or catch moisture. That's why don't place them inside the refrigerator thinking that it will stay fresh. Potatoes and onion don't actually need any extra moisture to stay fresh. Instead, exposure to water (how to drink more water during winters) will only lead to quicker sprouting. Also, don't keep the potatoes near your washbasin, fridge, pumps, or humidifier. All these can keep the potatoes from staying dry and fresh.
Don't Miss: Enjoy A Healthy Platter In This Winter Chill With Chef-Recommended Foods
Don't Keep Your Onions & Potatoes Together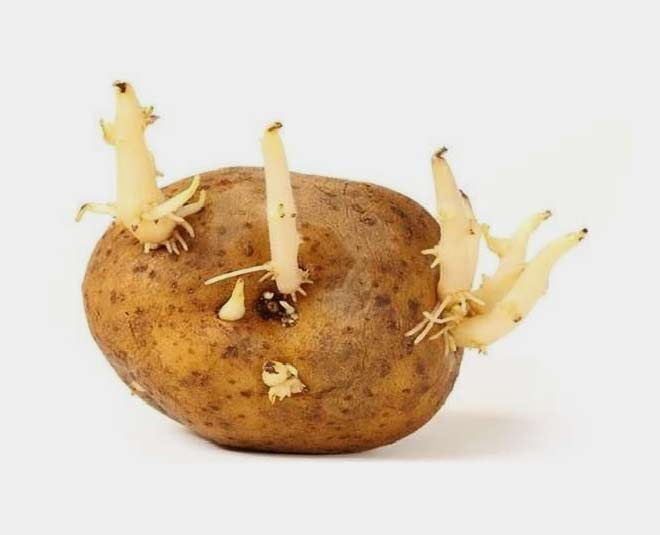 You will hardly see a vendor keeping their onions and potatoes in the same basket. This is because even onions can make your potatoes sprout quicker. So, you must avoid this combination if you want to keep your potatoes (garlic potato recipe) from sprouting.
Don't Miss: From Dal Makhani Pasta To Chai Flavoured Ice Cream, These Are World's Craziest Fusion Foods
If you liked this article, do comment on our Facebook page. Stay tuned to HerZindagi to read more such stories.