Whether you are a professional chef or just a home chef, there shouldn't be any compromise in the taste as well as the look of the food. For this, everything should be perfect including the ingredients as well as the tools used in cooking.
There are several tools used while you are cooking including pots, pans, spatula and many more. However, one of the most important is a knife. Chef Eshaan Nagpal (@indian_bawarchi) feels that, "A knife is the most important jewel in a chef's treasure."
Therefore, you need to be careful while choosing a knife to use in your kitchen. If you are not sure how to choose the right knife, then here are some tips from Chef Eshaan Nagpal.
Balance
The knife should be evenly balanced. You can judge the balance by evenly gripping the knife by its handle. Keep your hands in the middle of the handle and if you feel that any side is weighted down, then the knife probably isn't for you.
Along with this, side to side balance is also quite important. The knife shouldn't be unstable from any side and you should feel comfortable while holding it.
Quality Of The Steel
The quality of the steel also matters quite a lot. It is one of the most important thing. You should choose your knife wisely while making sure that the quality of the steel is top notch as this is the part of the knife that will be in direct contact with your food.
Therefore, you should make sure that the steel is chemical free. You should also check for things like corrosion, ductility, hardness, toughness, strength, wear resistance and workability among other things.
Sharpness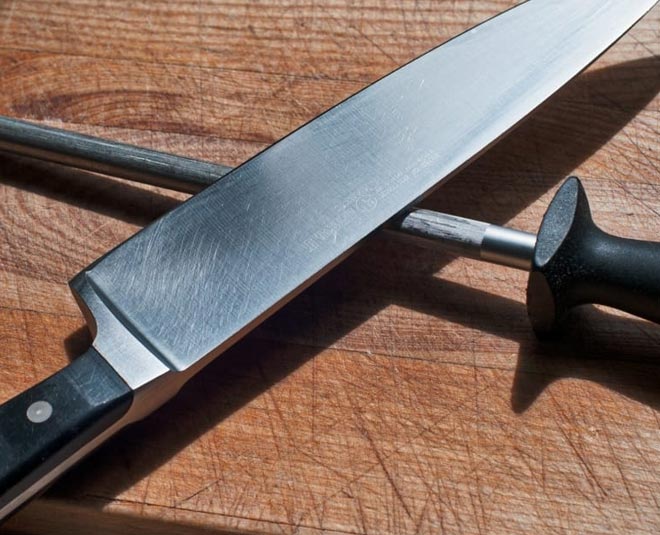 Sharpness is another thing that you should look out for while choosing a knife. If the knife remains sharp for a long time, then that means that it is a good one and you should go for it.
If the sharpness of the knife is gone just after one use even after a few uses, that means the knife is of no use and should avoid such type of knives. On the other hand, if the sharpness of the knife remains intact even after several uses and many years, then you should immediately opt for this one.
Don't Miss: A Wine For Every Occasion
Handle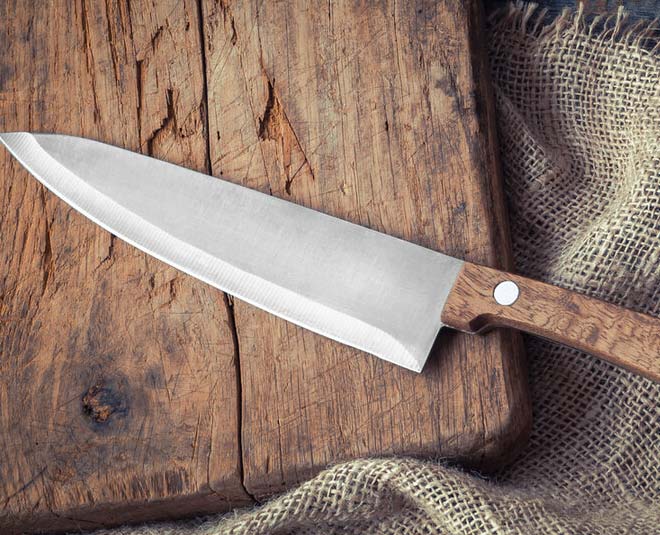 A good handle is one that feels comfortable to you. There are several kinds of handles available in the market including plastic, wood (how to clean wooden floors) and rubber. However, it all depends on you. You should choose the one that sits perfectly in your hand. This means that you should have a grip over the handle and it shouldn't slip away.
Don't Miss: Take a Look At 2021's Biggest Food Trends
Budget
Budget is also an important aspect that you should take into consideration. If you are a beginner, then you can go for a basic knife of good quality which starts at ₹700. Chef Eshaan Nagpal recommends buying a Godrej Cartini knife.
However, if you are a professional and it is in your budget, then there are knives ranging from ₹2400-2500.
For more such stories, stay tuned tuned to HerZindagi!