As Finance Minister Nirmala Sitharaman presented her second budget presentation this year, a lot of women from different fields were hoping for new policies and measures. Though last year the budget didn't have a lot in store for women, this year, we were all looking forward to a women-friendly budget. Let's quickly take you through the big announcements made in favour of women this year.
Task Force To Stop Child Marriage
Back in the year 1978, steps were taken to stop child marriage and now again the government has announced the formation of a task force. This will be beneficial for women in remote areas who are forced to get married early. This task will take care of girls under the age of 18.
Benefits For Senior Citizens And Differently Abled People
This budget, Nirmala Sitharaman has announced the allotment of Rs 9500 Crore for schemes for senior citizens and differently-abled people. Under the nutrition program, the benefits of Rs 35,600 has been given. Women will directly get benefit from this.
Nirmala Sitharaman, during her budget speech, said women are important for the government, especially pregnant and lactating women. She said that nutrition is essential for the health of both mother and child. Anganwadi workers have been given smartphones to check their nutritional status. More than 6 lakh Anganwadi workers have been given smartphones.
Scheduled Caste And OBCs
Rs 85000 crore has been given to backward classes.
Women Related Schemes
An allocation of Rs 28,600 crore has been given in the budget for different schemes related to women. We hope this allocation helps women in the country to do what they choose to do.
Tax Slabs Reduced
The government has proposed a new tax regime where the income tax has been slashed. This is beneficial for salaried women. There will be no tax on salary up to 5 lakhs in the new regime. Tax will be deducted 10% on income between 5 to 7.5 lakh, 15% on income ranging from 7.5 lakh to 10 lakh, 20% on income from 10 lakh to 12.5 lakh and 25% on income from 12.5 lakh to 15 lakh. However, there will be no deduction in this tax regime.
If you have made some investments and want to take advantage of tax slab 80C then you can stay in the old regime as it will be more beneficial.
Don't Miss: Budget 2020 Reactions: 'Shameful', 'Longest But Hollow' Says Opposition, Modi Govt Supporters Hail
The government has given an option to the tax payers to choose between the existing income tax regime and the new regime.
Finance Expert Tanvi Kejriwal Goyal says that this will make the investment more systematic. This will prevent you from from getting caught in the lock-in period, this will help you invest in the short term and high return investments.
Benefits Of Buying New Home
If you were planning to buy a new house then it will be beneficial. For the first time, a discount of Rs 1.5 Lac on purchase of a house under the Affordable Housing Scheme was given till 31st March 2020. Now, this period has been extended for one year. This means it will again be beneficial for you to buy a new house under the scheme. More cheap houses under the Pradhan Mantri Awas Yojna will be allocated.
Education Sector
This year, Nirmala Sitharaman has made big announcements in the field of education. The minister has taken special care of children's education in the budget. This year Rs 99,300 crores have been allocated to the education sector and Rs 3000 crores has been allocated for skill development of people.
The most special scheme is the online degree program. This will be beneficial for students who do not have much money or those who do not have the facility to go to another city and get education. Along with this, a proposal to start a medical college in every district and National Police University and National Forensic University has also been given in this budget.
Don't Miss: Budget 2020: Relief For Tax Payers To Controlling Early Marriage Of Women, Says Nirmala Sitharaman
So if you have any concerns for the higher education of your child, then this budget will be very beneficial for you. The details related to this scheme will come in a while. The new colleges and universities may be formed in the next 2-3 years.
Health Sector
This year, the government has announced advancing a lot of their schemes like Ayushman Bharat Yojana, Jan Aushadhi Scheme among others.
Benefits Of Smart Meter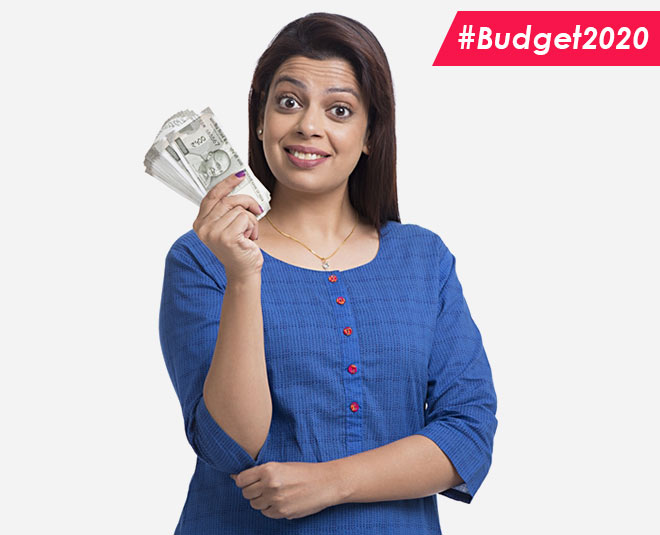 Within three years, the government will install smart meters in every state and union territory. According to finance expert Tanvi Kejiriwal Goyal, the consumers will benefit a lot from this. People will be able to choose the power consumption according to their usage. This will affect the household expenses and electricity bill.
Instant Pan Card Scheme
The government is thinking of implementing the instant pan card scheme. Under this scheme, an instant PAN card will be allotted on the basis of Aadhar card. One will not have to fill the form separately.
Finance Expert, CA Sagar Khubchandani, says, "Overall, the govt does consider women as a priority for nation-building as evident from several schemes rolled out for women empowerment, but there have been no special exemptions for women in the tax slabs since last few years. Govt schemes may provide an indirect benefit to women, but giving a little extra special exemption in slab rates to women could have given them direct benefit and increase their savings."
Finance Minister Nirmala Sitharaman announced the longest Union Budget speech ever. This year, the whole budget was divided into 3 schemes - aspiration, development and compassion.
What's your take on Nirmala Sitharaman's budget? Share with us!