Dosa is not only a mouth-watering South Indian dish but also leaves a lot of room for experiment. It can be prepared with a combination of different ingredients and your favourite ingredients can be used as fillings. Traditionally dosa batter is prepared by soaking rice and lentils in water for about 4-6 hours. Then the ingredients are ground in a grinder by adding water to it. You must be careful when adding water to it, as the batter needs to be of thick consistency. Now let the mixture ferment for a few hours and you can use it for making your tasty dosas.
Here are some interesting dosa recipes which will instantly make you a dosa fan:
Plain Dosa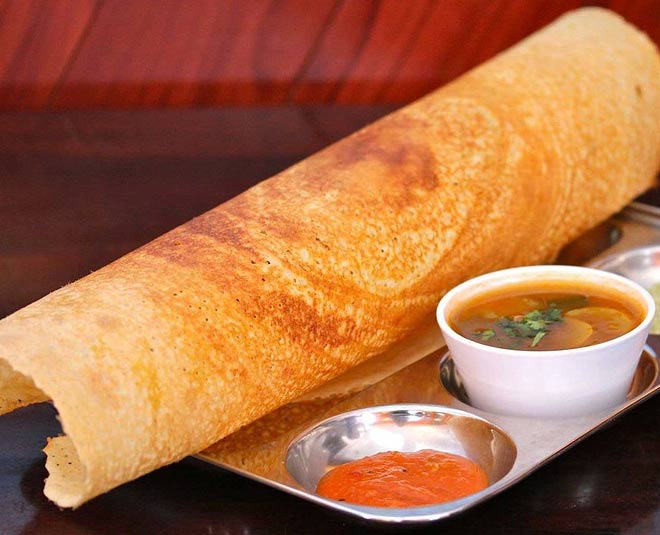 If you want to have a light snack and prefer getting the actual taste of dosa, then you must go for plain dosa. All you need to do is spread a thin sheet of dosa batter on your pan and let it cook for 2-3 minutes. When paired with sambar and coconut chutney, it tastes absolutely amazing.
Don't Miss: Love South Indian Cuisines? Know How Rava Dosa, Masala Dosa, Paper Dosa Is Good For You!
Masala Dosa
Another variant of dosas is masala dosa or stuffed dosa. It is usually filled with masala aloo, which is a traditional filling made up of aloo, pyaaz, ginger, curry leaves, salt, and lime juice. You can also experiment with the filling of your choice and use the vegetables of your preference.
Neer Dosa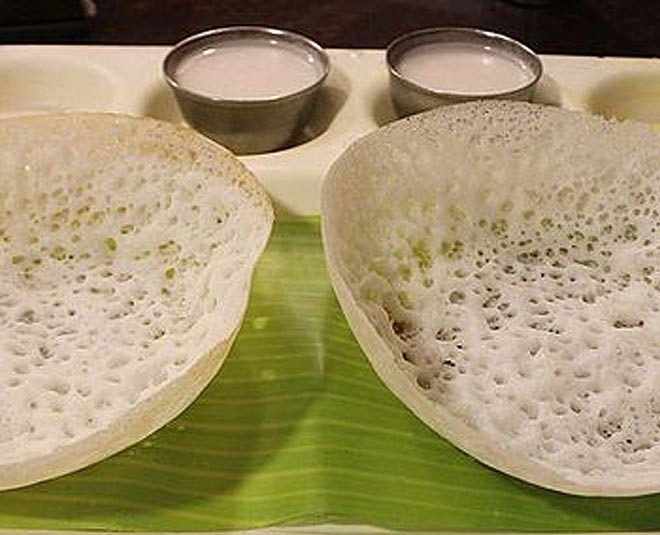 Neer dosa, as the name suggests, has batter similar to the consistency of water. It needs to be prepared with just three ingredients, water, salt and rice. Neer dosa turns out very thin because of the consistency of its batter. It is a very popular type and is made quickly because the batter needs no fermentation.
Cheese Dosa
For all the cheese lovers out there, cheese dosa is here to tantalise your taste buds. You can add cheese slices, grated cheese cubes or mozzarella cheese, which is available, as a stuffing inside your dosa. With cheese oozing from all sides and topping of some sauce and oregano, it makes a perfect cross of pizza and dosa.
Don't Miss: Make This Quinoa Dosa For Breakfast Or Lunch, Eat Healthy
Moong Dal Dosa
Just like moong dal cheela and halwa, moong dal dosa too is appetising. If you are too lazy to wait for the batter to ferment, you can opt for this easy batter. Just take either yellow or green gram and blend them together with water to create a batter. This quick batter will give you tasty dosas which can be customised according to your taste. You can add aloo or paneer filling inside in order to make it more flavoursome.
Egg Dosa
When it comes to experimentation, how can eggs be left behind? With the taste of dosa and the goodness of eggs, egg dosa will also leave you craving for more. It is a famous street food in Tamil Nadu and is prepared by cracking an egg on the dosa, while it is cooking on a pan. It is then converted to a bhurji and the sides of the dosa are folded.
Wheat Dosa
You can replace rice with wheat and make your own North Indian version of dosa. Just add some soaked lentils to atta, add some water and grind it in a mixer. You can prepare crispy wheat dosas with this batter which tastes scrumptious with coconut chutney.
Oats Dosa
To all the health-conscious people out there, dosa can also be made using oats. This batter too needs no fermentation and can be made instantly. Just grind some oats with water, you can also add lentils to it if you wish. Oats dosas not only turn out to be delicious but are also very crunch and crispy. You can also add vegetable stuffing inside to make it more nutritious and healthier.
For more such food-related articles, stay tuned to HerZindagi.com