The world was not the same around five hundred years ago. There were no sky-high buildings and aircraft flying above us. But there were mesmerising forts and palaces that still amazes people. The architecture, the design and the location, everything keeps on convincing us to keep looking at them. When it comes to India's royal history, the first state that pops in our heads is Rajasthan. The Land of Maharajas has some of the most ancient and bewitching heritage sites. Particularly the capital city, Jaipur is home to numerous attractions, forts, palaces and much more. If you're are tired of being at home, then go for a safe road trip to see some of the historic structures near Jaipur. Read on to check out your options!
Nahargarh Fort
Built somewhere in the 18th century, Nahargarh Fort is stunning beauty standing tall on the Aravalli ranges. It is around 19.1 km away from the capital city and is famous for its structures and architecture. It is said that this palace was particularly made for leisure. If you want to check out delicate ornamentation work of Rajasthan, do visit!
Bala Quila Fort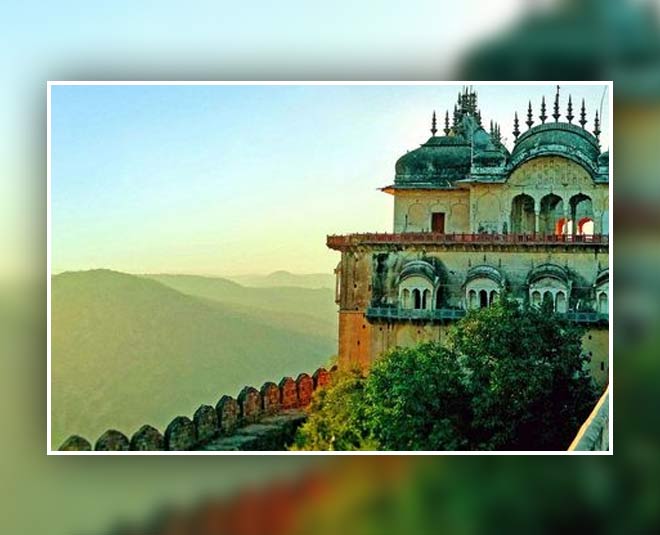 Slightly lesser-known palace of Rajasthan, the Bala Quila Fort is about 148 km away from the main city of Jaipur. It is situated in Alwar, also popularly known as the Alwar Fort. The premise in which the fort is built is huge and it was made in the 15th century. The fort gives a great view of the Alwar City.
Amber Fort
If you are up for a short trip, go 12.8 km away from Jaipur to find magnificent Amber Fort, which was built in the 16th century. The red sandstones and marbles make it a unique architectural beauty. You will also find other sites around such as mirror palace, Sukh Niwas, Shila Devi temple, Mughal garden, courtyards and much more.
Taragarh Fort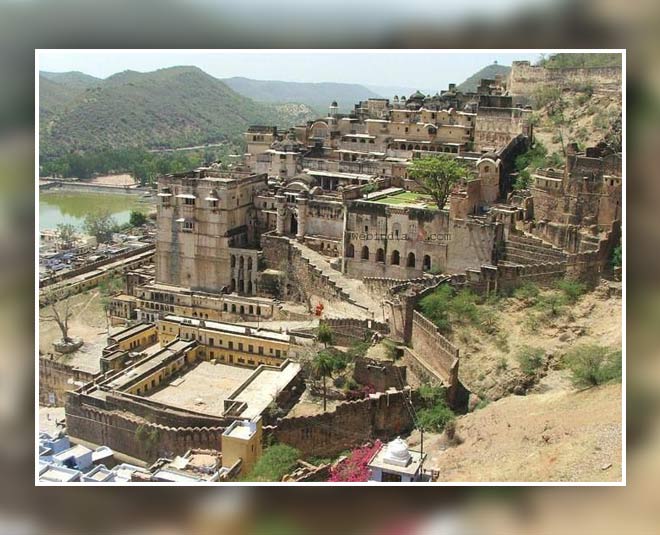 Don't Miss: 1000 Years Old Temples in India That Redefine The Word 'Majestic'
This Ajmeri fort is around 139 km away from the pink city and it is known for its amazing structure. It was made in the 14th century along with its three iconic gateways, Lakshmi Pol, Gagudi ki Phatak, Phuta Darwaza. It also attracts tourists due to its tunnels, which run through the entire mountain.
Hill Fort
Though the fort has now been converted into a resort, it is still a heritage beauty to admire. However, you may not get easy access to this place anymore. If you want to have a workation (everything you need to know about workation) at a palace, there is hardly any other better option than the Hill Fort, now owned by Neemrana Group of Hotels.
Laxmangarh Fort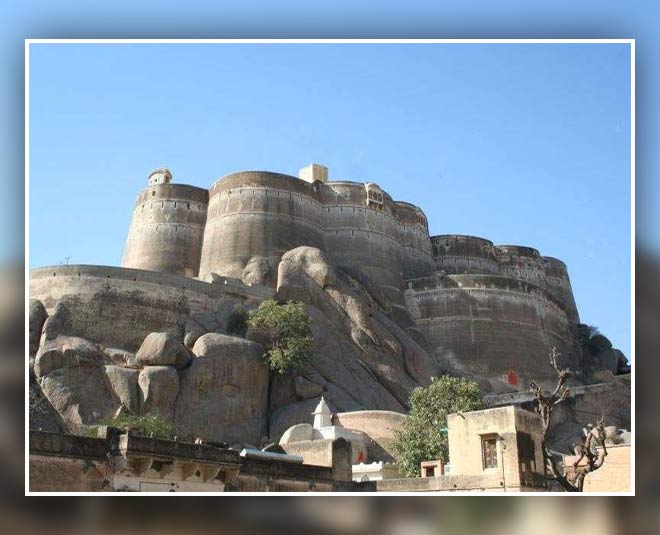 Don't Miss: Uttarakhand Lifts Travel Restrictions, Book A Homestay At These Offbeat Places
If you like to keep looking for the artifacts, then Laxmangarh is the place you want to visit. Though it is now in ruins due to its poor maintenance, it still makes for an interesting visit. Built by Rao Raja of Sikar in 1862, the fort was made with large scattered rocks.
Jaigarh Fort
This popular palace of Rajasthan is just 15.4 km from the main city of Jaipur (kale hanuman ji temple's story in Jaipur) and is situated on the Aravalli ranges. It was made back in the 18th century and is admired for its structural beauty, museum and armory.
Bhangarh Fort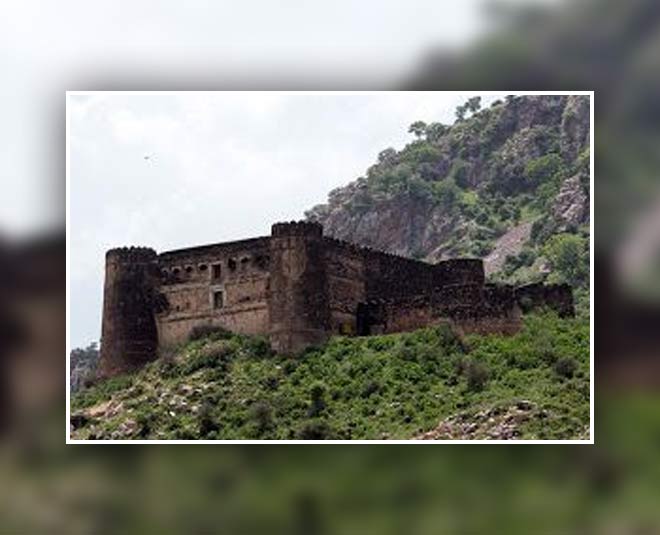 Of course, you must have heard of Bhangarh Fort, which is just 77 km away from the pink city. It is located on the border of the tiger reserve of Sariska and is the prime tourism destination of this region. This heritage site is also in ruins and is considered as a haunted region.
If you liked this article, do comment on our Facebook page. Stay tuned to HerZindagi to read more such stories.
Picture Courtesy: Pinterest