There is hardly any other food combination as healthy as salads. With the right nutrients, it can turn out to be a balanced diet, which can provide carbs, energy, protein, calcium, etc at the same time. However, most of the people find eating salads in their meals torturous, because of the lack of flavours and taste. While it takes time to develop taste for everything we eat in life, one may also find salads bland and boring since they do not club them with proper dressings.
A salad dressing is basically a sauce that enhances the taste of your healthy meal, which is a salad. There are several types of dressings one can buy from the store or can make at home. You can prepare your dressings at home to not only give your salad a punch of flavour, but also to add extra nutritional values. Try these simple salad dressing recipes for the same.
Honey-Mustard Salad Dressing
This dressing will add a little bit of heat along with a sweet base in the salad. It's awesome to start your day with a bowl of green veggies and a spoon full of honey-mustard dressing. The recipe is absolutely simple and will provide you omega-3 fatty acids, selenium, fiber, protein, magnesium, iron, and calcium.
Steps
Take a jar or a bowl, add 2 teaspoons of wholegrain mustard, 1 ½ teaspoon of honey, and 3 tablespoons of fresh lime juice.
Using a spoon, start stirring the mixture.
Once done, add 6 tablespoons of extra virgin olive oil.
Lastly, sprinkle salt and mix everything together.
Sweet Chilli Salad Dressing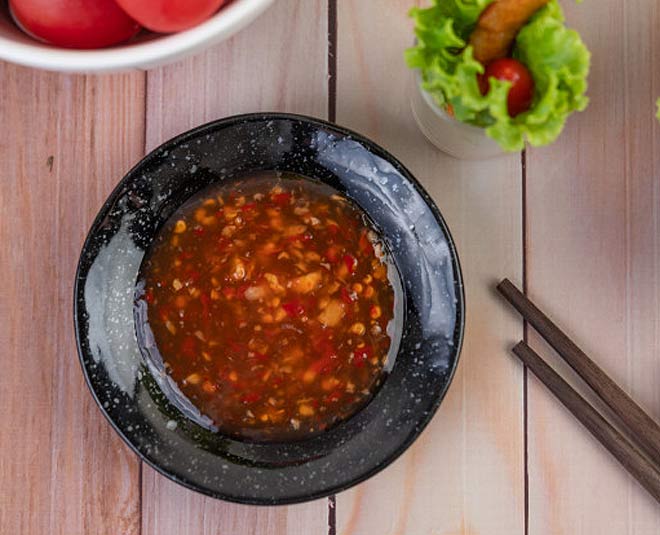 This dressing is capable of relieving your pain if consumed on a regular basis. Not only this, but the sweet chilli dressing also is beneficial for patients suffering from cardiovascular problems by helping them lose weight quickly.
Steps
Take your bowl or a jar, wherein you will add and mix the ingredients.
Add 2 finely chopped red chillies, 2 tablespoons fresh lime juice, 1 teaspoon honey, and 6 tablespoons rice wine vinegar.
Mix all well, add 1 tablespoon of the mixture in your salad and enjoy!
Sesame-Ginger Salad Dressing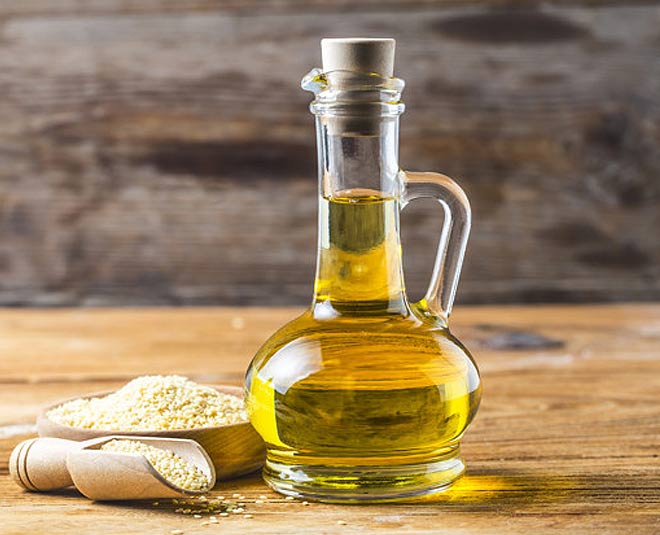 Sesame seeds or their oil made has many health benefits. From strengthening your bones to lowering down blood pressure, it is useful in many ways. It becomes way tastier and wholesome when mixed with ginger to prepare a scrumptious dressing. All you need to do is:
Don't Miss: Make Indian Grilled Chicken Pasta Salad At Home With This Cool Recipe
Steps
In a bowl, whisk 2 tablespoons sesame oil, 2 tablespoons soy sauce, 2 tablespoons rice wine vinegar, 2 tablespoons olive oil, 2 tablespoons honey, 1-inch finely chopped ginger and 1finely chopped garlic clove.
Let it sit for 15 minutes and its ready to be eaten with your salad.
Lemon-Mustard Salad Dressing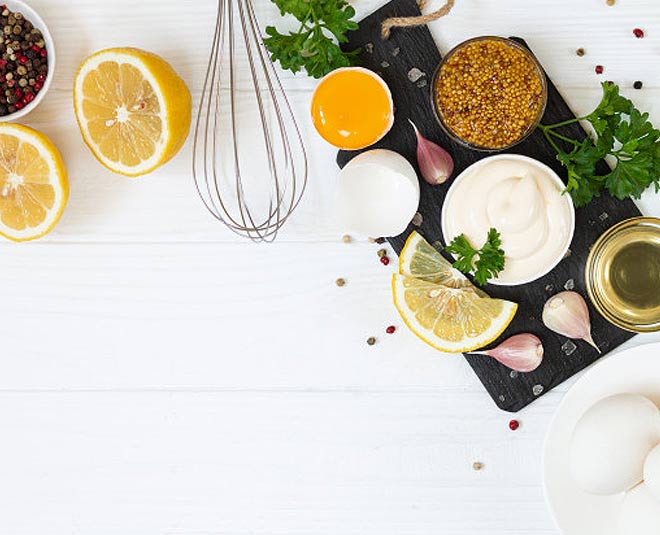 If you are a non-vegetarian and like adding fish, chicken, or other meat in your salad, this dressing is for you. Often people feel that their meats turn to dry and bland with veggies. Lemon, which is rich in vitamin C and helps losing weight quickly, will add flavour along with keeping the juices of meats from running out.
Steps
Take a bowl or a jar, add1/4 cup of fresh lemon juice, 3/4 cup of olive oil, ½ teaspoon mustard powder or paste, and salt to taste.
Mix all the ingredients well. If you have used mustard powder, let the mixture sit for 10 minutes and then have it with salad.
If you liked this article, do comment on our Facebook page. Stay tuned to HerZindagi to read more updates.