If you are a health freak, we are sure you are always on a lookout for great alternatives which can replace your usual lunch options. With a 24x7 busy lifestyle, most of the times it happens that you land up picking up take-home options or the usual office canteen food. Filling up the tummy and grabbing what you get is not the only objective. A bit of planning can help and you can prepare your own lunch, which will be healthy, made with fresh vegetables and fruits.
Salads can always come to rescue in such urgencies.
We are sure that a boring picture might have been painted in your mind when speaking of salads, but you can always add an extra punch of flavour and transform that uninviting vegetable platter into something exotic.
So just in case you are on a look for easy and healthy salad options, we bring you these three, and yes they are a visual delight too.
Tomato And Cheese Salad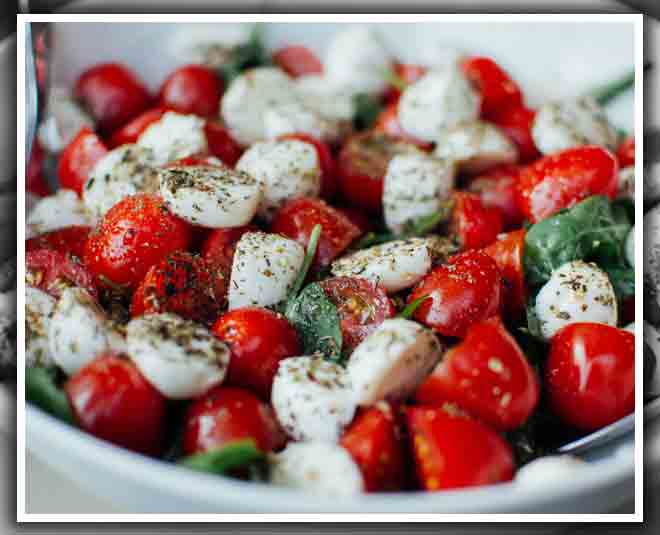 Image courtesy: Pexels.com
Ingredients
4 large juicy tomatoes
250 grams of mozzarella cheese
4 tablespoons of extra virgin olive oil
2 tablespoons of vinegar
1/2 tablespoon of black pepper
1/2 tablespoon of salt
A bunch of coriander and mint leaves
1 tablespoon of lime juice
Method
Slice tomatoes into small pieces
Tear pieces of mozzarella cheese into imperfect chunks
Do the same for mint and coriander leaves
In a bowl, add all the ingredients and dice them together.
Add salt and black pepper
Thrown in some mint and coriander leaves, crushed.
Add mozzarella pieces
Add the lime juice
Spinach Salad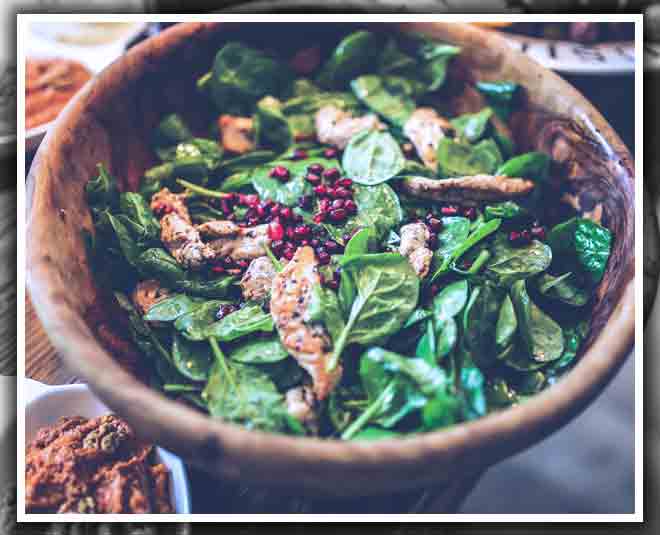 Image courtesy: Pexels.com
Ingredients
500 grams of cleaned spinach leaves
One apple.
4 tablespoons of extra virgin olive oil
2 tablespoons of balsamic vinegar
1/2 tablespoon of black pepper
2 tablespoon of salt
A bunch of coriander and mint leaves
1 tablespoon of lime juice
1 tablespoon of honey
Method
In a bowl, add all the ingredients and dice them together.
Add salt and black pepper
Thrown in some mint and coriander leaves, crushed.
Add sliced apple pieces
Add the lime juice
Pour a bit of honey
Don't Miss: #21DayChallenge: Bring Out Your Inner Chef & Cook These 21 Tasty Immunity Boosting Recipes Each Day
Cucumber And Egg Salad

Image courtesy: Pxhere.com
Ingredients
4 hard-boiled eggs
4 sliced cucumbers
2 tablespoons of balsamic vinegar
1/2 tablespoon of black pepper
2 tablespoon of salt
A bunch of coriander and mint leaves
1 tablespoon of lime juice
Method
In a bowl, add all the ingredients and dice them together.
Add salt and black pepper
Throw in some mint and coriander leaves, crushed.
Add the lime juice
Toss them together
To add a bit of crunch you can bread croutons