Finding your perfect foundation shade is surely a hard task and once you find it, it is pure heaven, isn't it?
A foundation is something most of us girls need and have in our makeup vanity. Foundations come in different textures, formulas, colours, pigmentations and sheerness, all according to your preferences.
How To Select A Foundation?
Most of us have looked like fools on many occasions for using the wrong shades of foundations. At times, it could've also been dull for not being the right shade of your skin tone.
Like every other sport, treat your foundation like the basic foundation of the gameplay in makeup. With lipsticks and eyeshadows, everybody has a scope of playing around with colours, but with foundation and concealers, there's absolutely the slightest chance to play.
The main goal is to find a foundation shade that perfectly sits on your skin like a layer of cream that matches your skin tone exactly.
Read More- This Guide Will Help You Apply Foundation In The Correct Way
Types Of Skin Tones
If you're someone with a fair skin tone then you've probably come across being described as having porcelain skin at least once or twice in your life.
If you're someone who has a light skin tone then you're mostly pale but just not quite as much as your fair friends.
If you're someone who has a medium skin tone then you're caught in the middle as your skin tone isn't super-dark or super-light just somewhere in between.
If you're someone with a deep skin tone then your complexion is dark.
What Is Your Skin Type?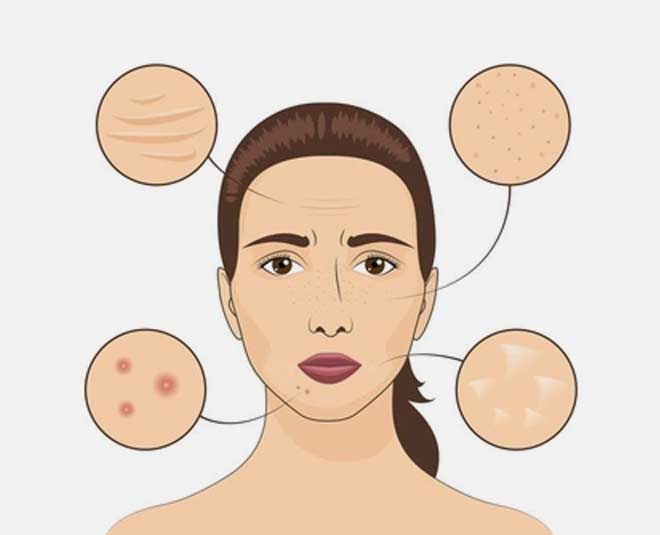 Oily Skin
If you're someone who has oily skin, matte is the way to go! Matte, water-proof foundation minimizes the appearance of your pores, doesn't feel heavy on the skin and holds back the excess oily shine. It is a safe choice for covering blemish-prone skin too!
Dry Skin
A dewy foundation creates a glowing, youthful look while also blurring imperfections while appearing natural. Hence, it's best for dry skin because it's hydrating and won't crease in fine lines. Also, if you happen to have oily skin, but you love the look of a dewy foundation, make sure you apply a mattifying face primer as the first step.
Combination Skin
If your skin is oily in some places and dry in others, then my friend you have combination skin. Satin or satin-matte foundations are the best and safest bet for combination skin types as they add a glow to the dry parts of your face without adding too much of a shine.
What Is Your Skin Undertone?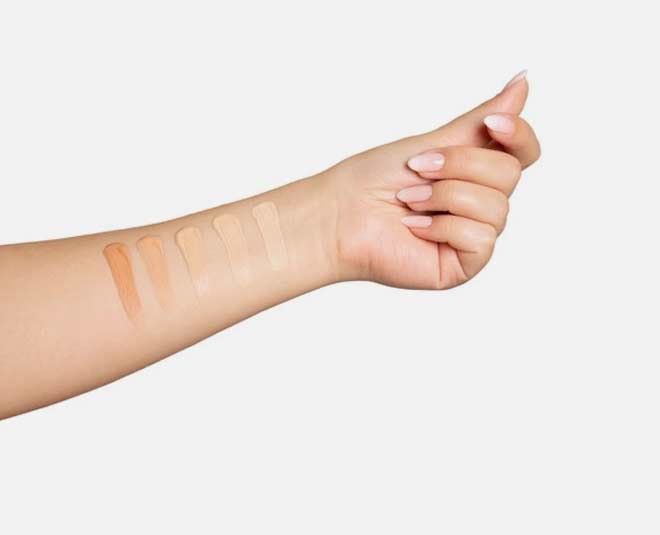 Finding your skin colour is not a difficult task, but finding your undertone surely is! They are of three types – warm, neutral and cool.
Wrist Test
You will need to check the colour of your veins. If they are purple or blue then you belong to the cool undertone family. If they are green or olive in colour, you are warm. But if you are unable to determine the dominant colour, then you are neutral.
Sun Test
If you tend to get sunburns easily when you are out in the sun, you have a cool undertone. Conversely, if you get tanned easily in the sun you have a warm undertone. And if you happen to experience both, you belong to the neutral undertone family.
What Are The Different Types Of Foundations?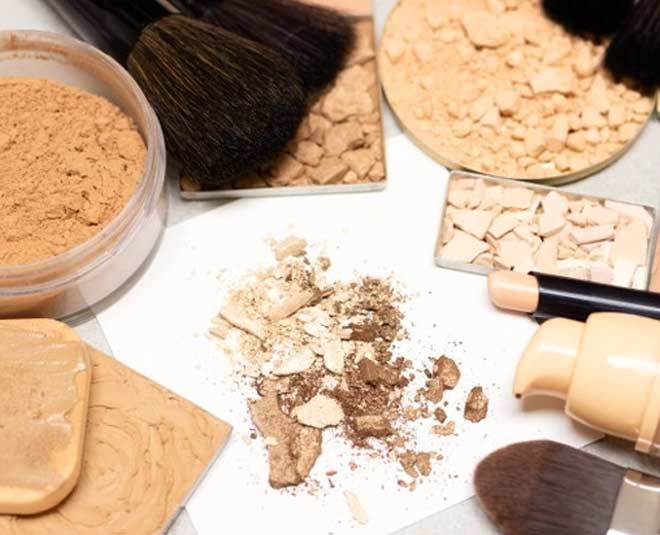 Liquid Foundation
This is one of the most common types of foundation formula you will literally see everywhere. What makes liquid foundations easy to work with is their effortlessly blendable nature, good coverage and the fact that you can easily mix two shades to create a custom shade to match your skin tone.
Powder Foundation
This type of foundation is a great two-in-one product that can be utilized in a wet or dry form. Its unique texture becomes super creamy and soft when used wet and feels similar to liquid foundation. Moreover, the reason we say it's a great two-in-one product is that powder foundation can be used as a pressed powder when dry to help set your base makeup.
Foundation Sticks
It's not rocket science that a stick foundation is a type of foundation that is available in a stick tube form. They are heavier than liquid foundations, offer high coverage, can be used as a concealer and make it perfect for travelling.
Cream Foundations
If you have dry skin, opt for a cream foundation. They are moisturizing and provide high coverage with a dewy finish. Moreover, a little goes a long way, hence don't apply too much at the start and begin with a little and build accordingly.
Read More- 5 Common Mistakes That Are Making Your Foundation Look Cakey
How To Exactly Choose Your Foundation!
Start by shortlisting three foundation shades that seem to be a good match. Then, dab some of each shade as short lines on your jawline. Apart from considering your face for making the final decision, do also take into account your neck so avoid looking like a multi-coloured alien.
Once you do that, check for the foundation that blends seamlessly with both your face and your neck. But, if you see a difference between the two, then that foundation shade isn't the one for you. Repeat this trick till you find the shade you are looking for.
Foundations tend to oxidize after a few minutes because of bodily heat making them look slightly orange. To prevent this from happening, swatch a foundation and wait for 5-10 minutes to see how the foundation will truly appear after it has oxidized.
Another way of escaping this dreaded issue is by opting for mineral-based foundation formulas that are light on the skin whilst being effective and hydrating too.
What Level Of Coverage Do I Need?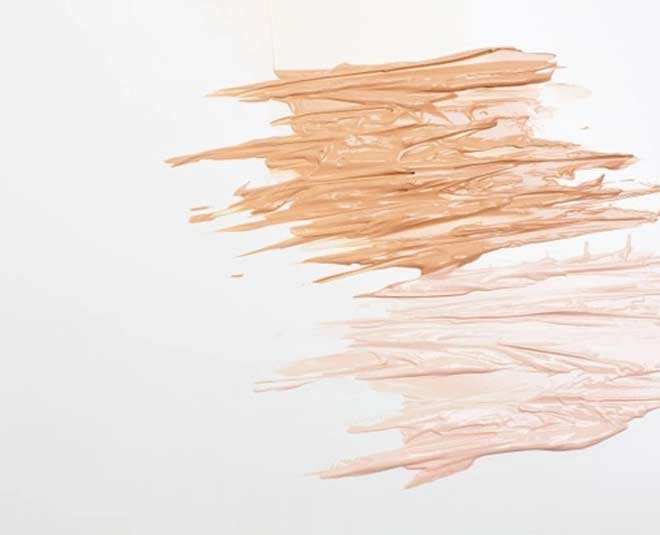 A foundation comes in levels of sheerness, and it all depends on how much you require according to your convenience and occasion.
Sheer/Light Coverage
If you're someone who doesn't have much discolouration or hyper-pigmentation, little to no scars, then opt for a sheer or light coverage foundation. They have a very low colour pigmentation that lets your skin peek through and offers the most natural and skin-like finish.
Medium Coverage
Medium coverage foundations tend to have a higher level of opacity and are able to maintain a satin-like finish. Moreover, they are blendable, easily buildable and can be layered to create coverage as per your liking or requirement.
Full Coverage
Opt for a full coverage foundation when you want to completely hide or cover skin imperfections. Such foundations have a high concentration of pigment, give you a flawless, even complexion and are buildable too. They are also perfect for when you want to go all-out and create a full makeup look for a special occasion or party.
Try buying your foundation following these steps and see if it makes a difference! Connect with us on Instagram and let us know in our comment section! Stay tuned to HerZindagi for more!