Do you throw away guava leaves every time you get some juicy and delicious guavas home? Next time, don't! Not just the fruit but the leaves too have some amazing benefits. These leaves are packed with antioxidants, antibacterial and anti-inflammatory properties which can be beneficial in treating a lot of your skin and hair problems.
Acne-Prone Skin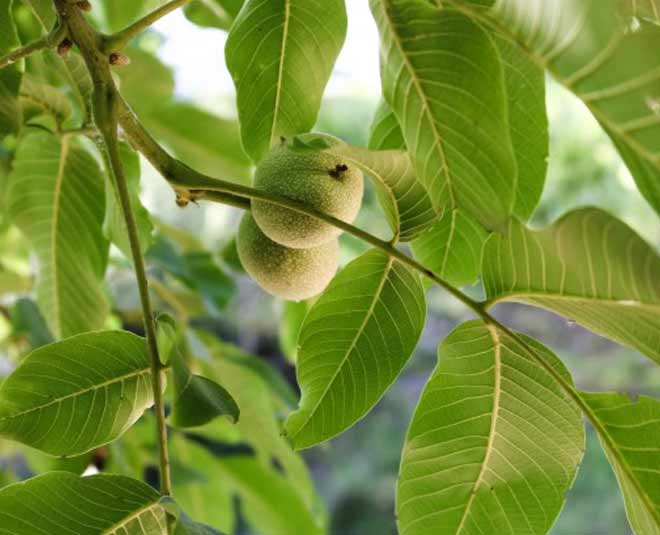 Acne is one of the most common skin problems women face today. Acne leads to redness, itchiness and this makes your skin look dull and old. Guava leaves are an effective remedy for treating acne. These leaves have antiseptic properties that kill acne-causing bacteria and help you get rid of acne and prevent them from reoccurring. An easy way to use these leaves to treat acne is by grinding them with little water to make a paste. Apply this paste on your acne area. Doing this regularly helps you treat acne.
Don't Miss: Fresh Guava Leaves Tea Is Easy To Make And Has Amazing Benefits
Blackheads
Blackheads start to appear when dust and dirt accumulate inside your skin pores. If you don't exfoliate or cleanse your skin well after exposing your skin to dirt, dust, and harmful rays of the sun, these blackheads go deeper and it gets more difficult to get rid of them. Using guava leaves with other ingredients can help you get rid of blackheads.
You Will Need:
Guava Leaves
Pinch Of Turmeric
Aloe Vera Gel
Directions:
In a blender, add guava leaves and some water. Blend to make a paste.
In a bowl, add guava leaves paste, turmeric, and aloe vera gel. Mix all the ingredients and apply this mix on your face and neck. Keep for 15-20 minutes and then wash. This can be done two-three times a week.
Skin Irritation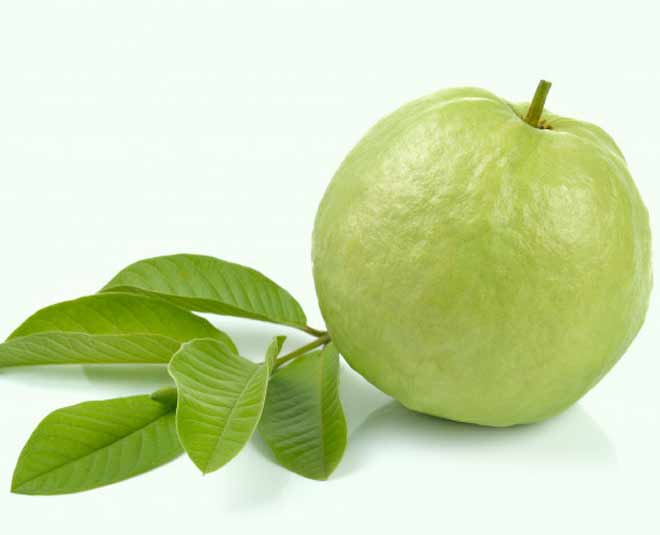 Skin irritation or itchiness can lead to dryness. To get rid of skin irritation, you just need a handful of guava leaves and some water. In a pan, add water and guava leaves. Boil for 10 minutes. Turn off heat and then strain the guava leaves the water. Once the water cools, transfer it to a spray bottle and then spray it to the affected area. If you have sensitive skin, make sure you do a patch test.
Don't Miss: Here Is Why You Should Start Eating Guava Or Amrood Everyday
Oily Skin
Oily skin leads to a lot of problems like acne and pimples. Also, those with oily skin face skin issues like blackheads and whiteheads. An easy way to reduce excess oil production in the skin is by using a mix of guava leaves and lemon juice.
You Will Need:
Guava Leaves
Water
Lemon Juice
Directions:
Blend guava leaves and water to make a thick paste.
In a bowl, add 2 tbsp of guava paste and 2 tsp of lemon juice. Mix well.
Apply this mixture on your face and neck and keep for 30 minutes. Let it dry and then wash. You can use this face pack everyday to get rid of oily skin.
Old And Tired-Looking Skin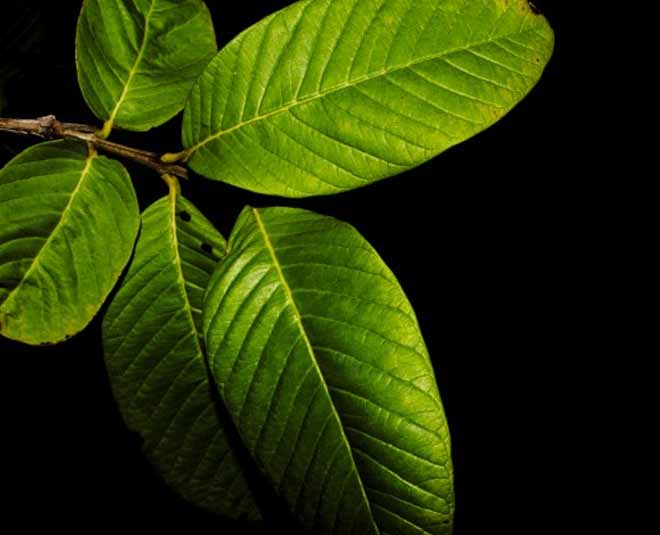 If you wish young looking skin then you must add guava leaves to your beauty routine. Guava leaves are packed with antioxidants that fight the free radicals which damage the skin and make it look old. Using guava leaves protects your skin from ageing and also improves the skin texture. Use guava leaves mix all over your face and neck. This paste helps in skin tightening.
Now that you know the amazing skin benefits of guava leaves, do make them a part of your skin care routine. Also, make sure you do a patch test on your hand before applying the paste on your face directly. Do try and share the results with us! For more such beauty tips, stay tuned!