Body hair is natural and one should not be ashamed of having it. You can decide to flaunt it or get rid of it, the choice should be completely yours. However, if it makes you feel uncomfortable there are several ways you can choose to remove them, such as:
Waxing
Waxing is the most popular method of removing hair from the body. It is inexpensive and large areas of unwanted hair can be removed in one session. Waxing removes the hair by the roots and is said to lessen hair growth over a period of time. Both hot and cold waxes are available, but the most common wax that beauty salons use is the hot sugar and lemon mixture. Waxing strips are also available.
Shaving
Shaving is a quick method in which body hair may be removed, but blunt regrowth appears in a few days. Repeated shaving can cause the growth to become hard and coarse. Chemical depilatories contain ingredients which dissolve the hair and should not be used on the face, or areas of the body with rashes, injuries, broken skin or acne.
If there is any burning, avoid use. They can lead to allergic rashes and skin discolouration. Epilation is a method in which a small gadget is used. It can be done at home. The hair must be removed at a certain length.
Plucking & Threading
There are many ways of removing facial hair. The temporary methods are plucking and threading. In plucking, tweezers are used. It is suitable for stray hairs on the chin and between or under brows. Begin by whipping the area with cotton wool that has been soaked in a mild antiseptic solution. A significant thing to remember is not plucking hair from a mole, before discussing with a doctor.
Threading is a common method of removing facial hair. The effect is temporary. Frequent threading can cause skin irritations, redness or rash on sensitive skins. Avoid threading on areas with pimples or acne. Also, there are several beauty salons, who provide "katori" waxing service for facial hair.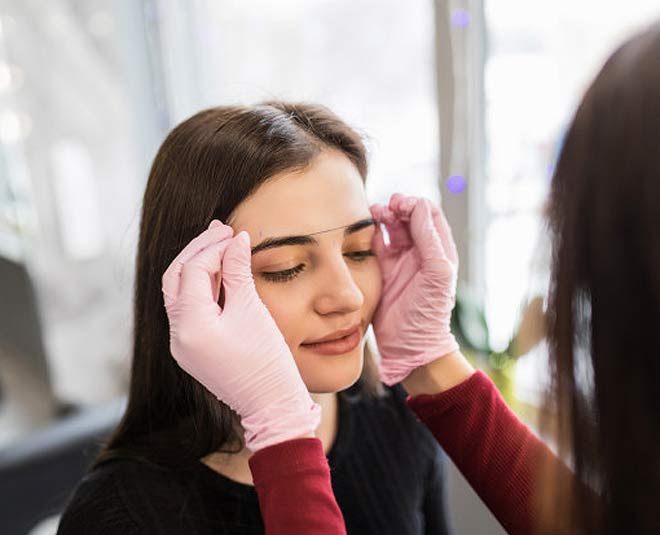 Cold Wax
Cold wax would be safer for the face. However, try not to wax the larger area of the face. It would be good for smaller areas like the chin, area above lips, or sideburns. When it comes to facial hair, we ladies opt for various methods including threading chin and area above lips or bleaching (home remedies for bleach burns) the rest of the face.
Electrolysis
Electrolysis is said to be a permanent method of hair removal, but re-growth can occur. Nowadays, transdermal electrolysis can be done, as needles are not used. It is important to find a skilled operator.
Laser
Laser is also said to be a method of permanent removal of facial hair. The laser produces an intense beam of light, which is absorbed by the hair follicles. The laser disables the hair follicle's ability to produce hair. Cooling devices assist to avoid any kind of damage from happening to the rest of the skin. Re-growth occurs for some time in some cases. Also, it is an expensive method and not to mention you will also have to find a good clinic for the same.
Don't Miss: Shahnaz Hussain Suggest Ways To Use Indian Spices For Healthy, Glowing Skin
Home Remedies
Home remedies do not remove facial hair but are said to gradually lessen growth over a period of time. Prepare a thick paste of ingredients like sugar, lemon juice and water and apply it in the direction of hair growth. Wash off when it dries. Apply it once or twice a week. Apply a thick solution of natural elements like turmeric powder and milk and rub this on the skin with a circular motion.
Don't Miss: Curly Hair? These Tips Will Help You Manage Better
Acclaimed beauty expert Shahnaz Husain is known for giving amazing tips to enhance one's skin and looks. Stay tuned to HerZindagi for more such tips from her.
Image Courtesy: Instagram (ciceroni_baroda)