These hot summers take away the natural glow of our face and make our skin look dull if we don't keep it hydrated. Yes, you need to keep yourself hydrated all day long by sipping on lots of water but your skin too needs some hydration every now and then. For that, you need a hydrating mist/toner that you can spritz anytime you feel your skin is losing its freshness or just when you start feeling lazy.
Summers bring along the juicy and delicious watermelon and many don't know this fruit has some amazing beauty benefits. So, here we are with an easy DIY. A spritz of this watermelon toner can refresh your skin in a jiffy.
How To Make Watermelon Toner?
Ingredients Required:
1/2 cup watermelon juice
1 tbsp witch hazel or rose water
1 tbsp water
1/2 tsp of honey
Preparation Method:
Add some watermelon cubes in a blender to make juice. Sieve and keep watermelon juice in a glass. Next in a bowl, add watermelon juice, rose water or witch hazel, water, and honey. Stir well. Take a glass container and store watermelon toner in it.
Benefits Of Using This Watermelon Toner
Watermelon has natural substances that shrink the skin tissues and tone it. This fruit works as a natural toner for your skin.
If you have oily skin, this watermelon toner would work wonders for you. It has vitamin A which reduces the size of your skin pores and this further prevents the production of oil in the skin. It also works well on acne-prone skin.
Packed with antioxidants, watermelon helps in reducing the free radicals in the skin which slows down the signs of ageing. Using this hydrating toner would help you reduce the appearance of signs of ageing and make your skin look soft and young.
Watermelon is packed with about 92% water and because of the high water content, it is great for skin hydration. Using watermelon on the skin takes away the dryness and dullness. It makes skin look soft and moisturised.
Watermelons also protect your skin from the dry heat. It has amino acids that prevent your skin from getting damaged from the hot temperature outside.
Don't Miss: How To Choose The Best Toner As Per Skin Type
To prevent your skin from looking dull, you need to keep rejuvenating it every now and then. Applying this watermelon toner on your skin will give instant freshness on your skin and take all the dullness away.
Don't Miss: Get An Instant Glow On Your Face With These Homemade Face Mists
Watermelon also helps in lightening your skin colour. You can use this watermelon toner if you got skin tanning or want a natural glow on your skin.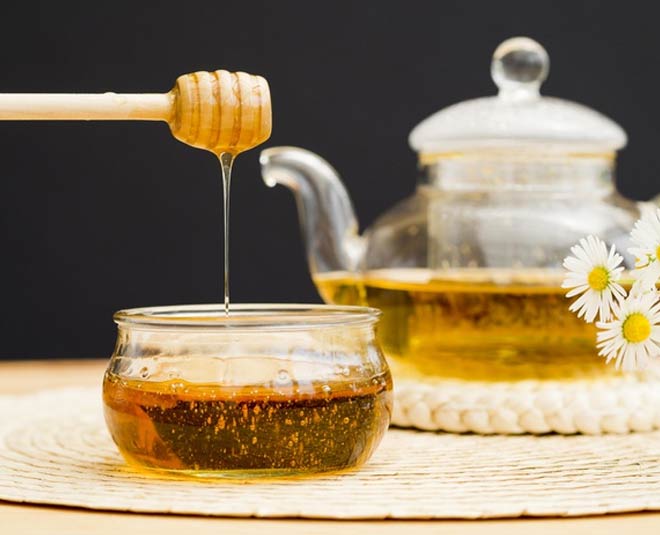 Other ingredients used in the preparation of this watermelon toner like honey and witch hazel or rose water too are highly beneficial for your skin. Honey has moisturising properties and it keeps your skin soft and smooth.
Benefits Of Witch Hazel/ Rose Water
Tightens skin pores
Reduces signs of ageing
Tones skin
Reduces puffiness
Calms irritated skin
Do try making this DIY watermelon toner at home and share the results with us! For more interesting DIYs, stay tuned!