Know All About The Purple Blush That Has Set The Internet Buzzing
The internet is going crazy over the new shade of blush. Find out what makes it so special.
Purple blush has been ruling over the Internet and has got the internet all frenzy over it. Everyone from amateur to makeup enthusiasts are going crazy over it. If you are wondering what's so special about this new blush shade, then take a peek inside the detailed guide of this gorgeous Purple blush which will tell you all about it.
The New Shade Of Blush- 'Purple'
This new and trendy blush shade has a deep berry purple colour which gives an appealing appearance to the face. This shade is definitely something out of the ordinary. It delivers a soft yet vibrant effect on skin after application, making it definitely worth a try.
Don't miss: 8 Hacks To Enhance Your Makeup Game In No Time
The Viral Trend
View this post on Instagram
We have seen several blush shades including reds, corals, peaches and pinks all over the internet. However, the closest we ever came to purple in the blush range was with plum or mauve shade. But the new shade of PURPLE has really got us all stunned. Who knew a purple shade, which I found to be a bit too overwhelming initially, could look so stunning and create such a buzz on the Internet?
The Purple Blush Gives A Glamorous Look
The colour does appear a little odd for the skin but gives a really appealing appearance. It can easily blend into your skin and the intense pigmentation can be adjusted according to you. After applying purple blush, it offers a sharp definition to the cheeks. The best part about this shade is that this purple blush has the same effect on all skin tones. If you like your cheekbones sculpted with blush, you have to give the purple blush a try!
Purple Blush Taking Over The Beauty World
Purple blush has been making a mark and even the queen Rihanna sported the look and looked lovely. It was obvious that it would become a trend after that.
Don't miss: Love Using The Blush? Make Sure You Avoid These Mistakes
Other Popular Blush Shades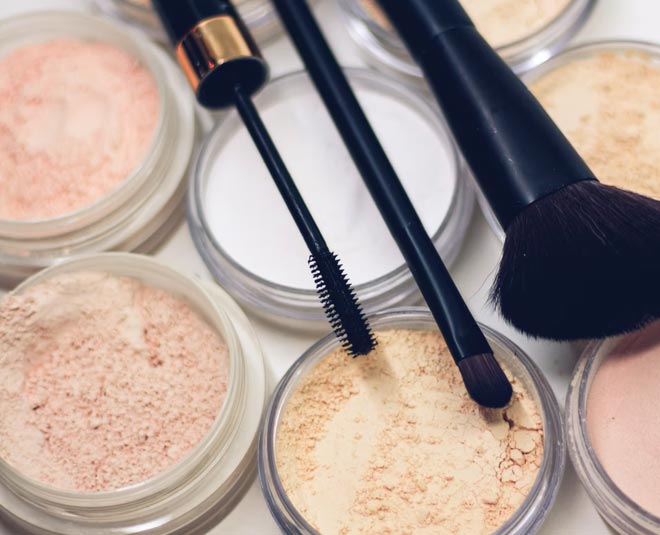 There are several other blush shades in the market that you can go for if you are a bit hesitant about the new colour of purple. The other beautiful blush shades include classic reds, pinks and corals. They will always have your back. However, many people with darker skin tones do not find themselves at their best with pink or similar blushes. On the other hand, purple blush livens up any skin tone.
Don't miss: Does Your Foundation Turn Grey On Your Skin? Know All About It Here
The History Of Blush
Humans have been painting their faces for a very long time — almost since the beginning of time! Face painting is a topic that we could talk about for days, from expressing tribal allegiances and using paint as camouflage to theatrical use and flaunting social position.
The Ancient Egyptians were most likely one of the earliest peoples in history to include blush into their cosmetic routines. Both men and women used blush back in the days of the pyramids. Over the years, it has now become a popular beauty essential, especially for women.
Keep this adorable shade of purple blush with you in your vanity and use it whenever you want for a glamorous look.
For more such beauty tips and updates, stay tuned to HerZindagi!