Mira Kapoor is a skincare aficionado. Honestly, I follow Mira Kapoor religiously on social media for all her skincare DIYs, quick tips, and tricks for our everyday skin issues. Mira Kapoor likes to keep it all real on her Insta handle by sharing her secret face, scrub recipes and other tried and tested skin hacks.
Recently, Mira Kapoor shared a picture of herself wearing an LED face mask. LED face masks are going viral these days. Earlier, Deepika Padukone had shared a picture of herself wearing a similar mask.
Interestingly, both Mira Kapoor and Deepika Padukone's face masks emitted red light. If you are still new to the world of LED skincare, let's quickly take you through what these face masks really are and what are their benefits for our skin.
What Are LED Face Masks?
View this post on Instagram
LED face masks emit wavelengths of blue to red light. These usually are between 400 to 700 nanometers on the electromagnetic spectrum. LED face masks emit different colours of light like red, green, blue, yellow, all of which have their own benefits.
Benefits Of Using LED Face Mask
LED face mask or the light therapy mask has multiple benefits for the skin. It is part of the luxury skin treatment usually given at salons. Right from skin whitening to anti-ageing, these masks can benefit the skin in multiple ways.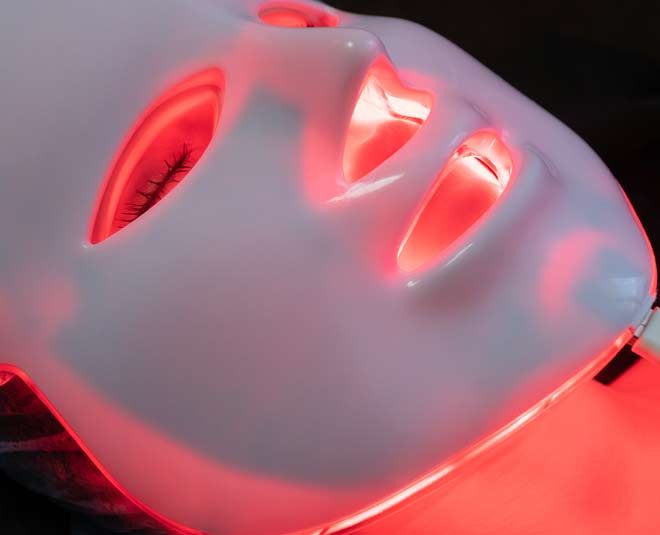 LED face masks have different light setting with each of them having its own benefits. For instance, red light helps in increasing blood circulation on the skin, it stimulates the cells to produce more collagen and gives you a smooth and soft skin. It also helps shrink large pores and reduce fine lines.
Blue Light - Blue light is commonly used for those with acne-prone skin. It helps in reducing acne and helps you achieve clear skin. The blue light kills the bacteria on your skin and prevents breakouts.
Yellow Light - Yellow light helps in microcirculation in the skin. It also prevents melanin production in the skin which leads to the appearance of dark spots and freckles.
Green Light - This one again is great for anyone with pigmentation. It treats ageing skin, it helps in reducing the appearance of wrinkles, fine lines. It also helps in healing acne scars.
White Light - If you wish to just relax your skin, go for the white light. It helps in relaxing, activating your skin's natural renewal system. Using it regularly helps restore your skin.
Don't Miss: Mira Kapoor Uses Til Tel At Night, Here Are Its Amazing Benefits
Purple Light - Using the purple light relaxes your skin and also helps in improving lymph metabolism, further giving you clear, healthy skin.
How Much Do LED Face Masks Cost?
LED face masks are really expensive. They generally cost between INR 3000 and INR 10,000.
How To Use LED Face Masks?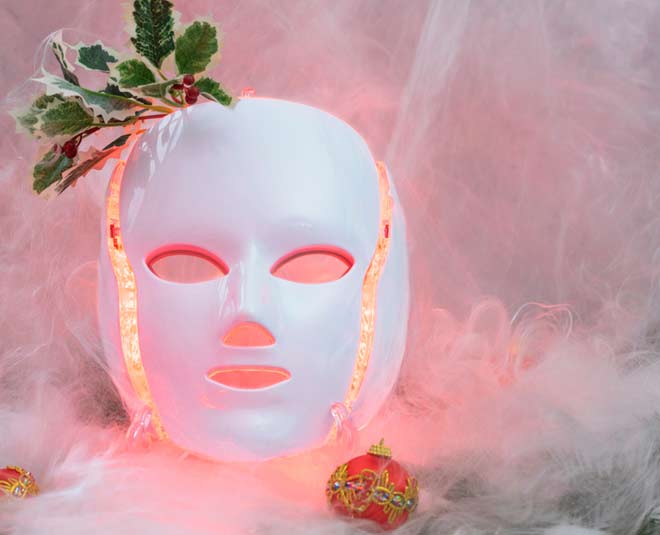 Before using an LED face mask, make sure you wash your face and pat dry. Place the mask on your face and press the power button. Select the colour button as per your skin need. LED face masks can be used everyday or on alternate days depending on your skin requirement. They can be used between 5 minutes to 30 minutes.
LED face masks can be used with other skincare products. The light therapy helps in better absorption of the skin products.
Don't Miss: Mira Kapoor's Tried And Tested Clay Masks For Dry Skin Have Multiple Benefits
Though most LED face masks are created in a way that they don't cover the eye area, it is suggested to not look into the LED light directly and keep eyes closed while using the mask.
If you are suffering from a chronic skin issue or have naturally sensitive skin, make sure you consult your dermatologist before making these face masks a part of your skincare routine to prevent any skin issues.
Tell us what are your thoughts on celebs swearing by LED light face masks on our Facebook page. For more such beauty-related stories, stay tuned!