My curly hair and the monsoon frizz is a combination for disaster. When I got my hands on Mikami's Nourishment Oil Pods in YOU'L BE OIL RIGHT variant, the results were amazing! Here is my detailed review of them which will help you decide what's your next investment going to be.
Claims
The brand claims that the nourishing natural oil blend locks in hydration infuse lush texture into your hair. You can bid goodbye to grey hair and welcome lively, smooth, and frizz-free hair.
Main Ingredients
Ashwagandha, bhuamalaki plant, shol flower, mogra flower, coffee seed oil, onion bulb, rice bran, sweet almond, Moroccan argan oil, coconut oil, Q.S perfume, capric trilgleycerides.
Packaging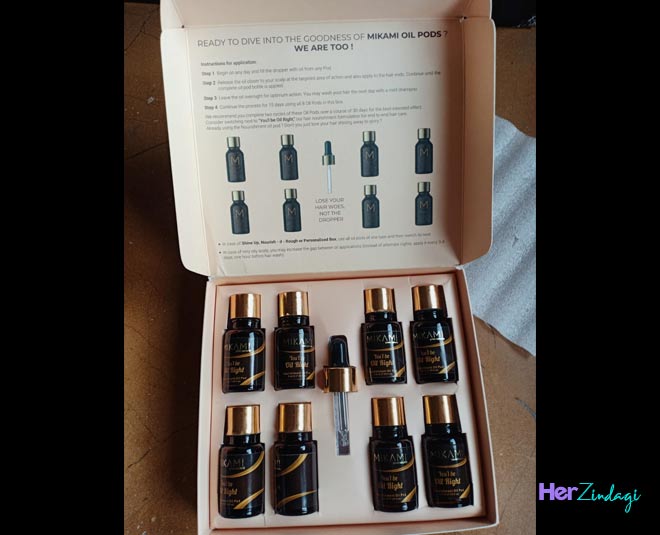 The 8 cute glass-bottled oil pods come in a powdery peach-hued box which makes the product look and feel very luxurious.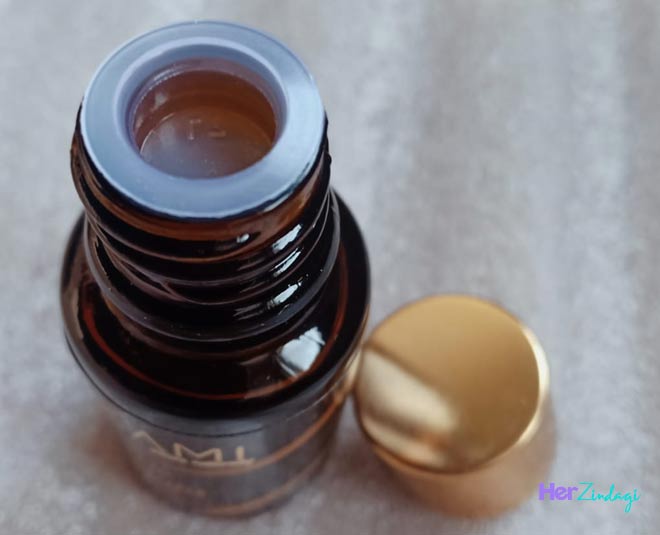 It also comes with an oil dropper to make it easier for application on the scalp.
The bottles have brown glass bottle packaging which comes with a seal inside so that they do not spill.
Fragrance/Consistency
Full of herbs and flowers an oil like this is bound to have a herby fragrance however, a little bit of perfume added by them makes it easier on the nose.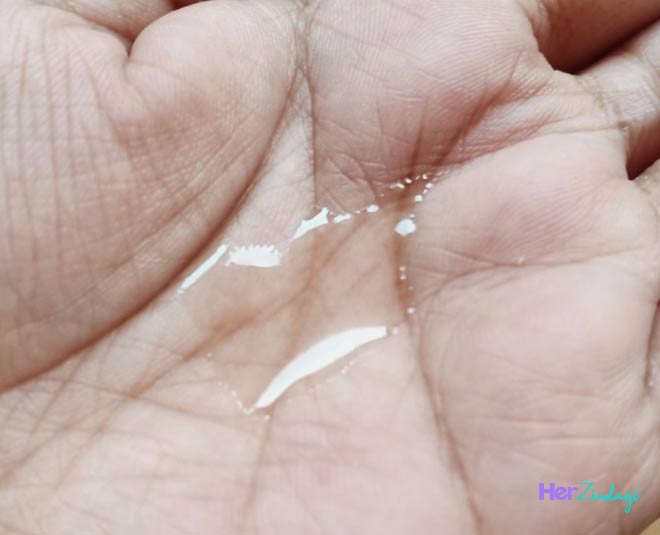 The consistency is watery-flowy which makes it convenient to spread and apply with the help of a dropper.
Price
You can buy this pack of Mikami's YOU'L BE OIL RIGHT Oil pods (pack of 8) for Rs 800.
My Experience
Firstly, I would say that the packaging is very luring. It makes for a great gifting idea as well given it is so luxurious in touch and feel. On to the usage, I used the oils every 3 days and kept it overnight. I have heavy frizzy curly hair and they soaked in the oil so well. All you have to do is shampoo your hair in the morning with organic shampoo and use an organic or natural conditioner.
I had a few greys coming in and now they seem to be gone. I have used 2 packs of these which are 16 bottles over 30 days and the result is definitely there. My mother has a lot of whites yet she tried them and she found them to be very effective. Of course, her whites did not go as her age is a lot and you cannot expect a huge difference in just 30 days for white hair, but she seems to be definitely satisfied.
Don't Miss: HZ Tried & Tested: Nykaa Naturals Amla & Curry Leaves Anti-Hair Fall Shampoo, Conditioner, Hair Mask Combo Review
Pros
Beautiful and chic packaging
Affordable
Effective
Cons
Don't Miss: Avon Anew Skin Reset Plumping Shots Detailed Review
My Verdict
I would recommend all you beauties out there to give it a try! If not for yourself, they are great for gifting! They look great on your dressing table and the easy application with the dropper is a plus point.
Rating
5/5