Thanks to the coronavirus pandemic, face masks have become a part of our life now. Face masks are the new normal and we can't really imagine our lives without them now.
The only thing we are not liking about wearing a face mask is the acne it is giving us. Yes, it is not just you. A lot of us have developed breakouts on our face from wearing these face masks. This skin condition is called 'mask.
Maskne has become quite a serious skin issue because it is accompanied by redness, irritation. Wearing our face masks for a long period of time creates humidity on the face which leads to maskne. Other common causes of maskne are the friction caused by the constant rubbing of face mask on your skin. Using the same mask everyday and not cleaning it is also another reason many people are suffering from this skin condition.
5 Tips To Prevent Maskne
Following some easy tips and a skincare routine can help you prevent this skin issue. Read on.
Wear A Clean Mask Everyday
This is crucial. Wearing a dirty mask can worsen the skin condition. If you wear a non-disposable mask, make sure you clean it everyday, dry it and then use it the next day. Disposable masks should be thrown 5-6 hours after use. If you double mask then make sure that both your face masks are clean for use.
Double Cleanse Your Face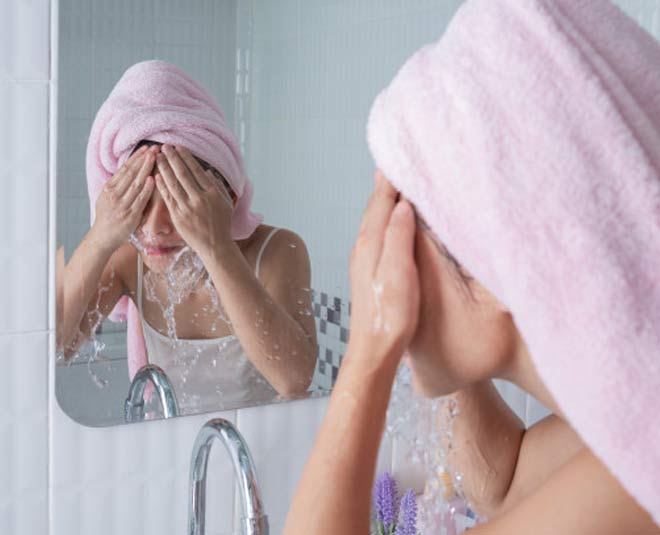 Every time after removing your face mask, it is important you cleanse your face properly. It is better to do double-cleansing. For those who don't know, double cleansing involves using 2 face cleansers to wash your face. First, you use an oil-based cleanser to wash off all the stubborn dirt accumulated on your face, and then you follow with a regular water-based face wash.
Double cleansing ensures that your skin is thoroughly clean. Also, it is helpful if you wear makeup while wearing a face mask. Just one cleanser might not be enough to take it all off properly.
Apply Sunscreen
Even while you are wearing your face mask, it is important that you apply sunscreen. Half of our face still gets exposed to the harmful rays of the sun which can damage our skin and lead to issues like pigmentation, ageing signs such as wrinkles, fine lines among other issues.
Don't Miss: Some Simple Ways To Redesign Your Boring Face Masks
Moisturise Your Skin Well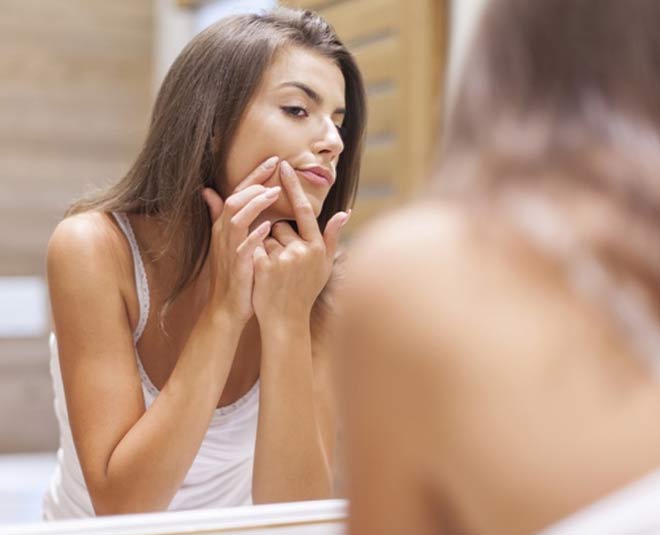 Wearing that face mask all day long can make our skin feel dry and rough. It is thus important to moisturise our skin. The moisturiser forms a protective layer and keeps our skin soft and smooth. To prevent any breakouts from the moisturiser, make sure you use the one that suits your skin type. You can pick among a gel or cream-based moisturiser.
Don't Miss: Face Mask's Elastic Making Your Ears Hurt? Here Are Some Tips To Prevent Discomfort
Detox With A Face Pack
On days you don't plan to step out, it is a good idea to detox your face with a good face mask. Wearing a face mask everyday prevents your skin to breathe properly. It is always a good idea to pamper your skin with a homemade face pack.
A lot of detox face packs are available in the market these days. You can also prepare one at home using just 2 ingredients. In a bowl, add 2 tsp of tomato juice and mix with about 1 tsp of honey. Mix both the ingredients well. Apply all over your face and keep for 15-20 minutes. Wash with normal water. This one is a great face pack, especially for acne-prone skin. However, make sure you do a patch test on your hand before using it directly on your face.
We hope this guide helps you treat maskne and get healthy skin. For more such tips, stay tuned!