Ever since Kareena Kapoor made her debut on Instagram, the actress has been treating her fans by sharing glimpses of her personal life and fans just can't get enough of it! As we celebrated Holi yesterday, Kareena treated fans by sharing a picture of herself and telling fans how she thinks, pink is her colour. Another day, the actress shared a picture of Taimur with her mom, Babita. And recently, Kareena shared a selfie on her Instagram that has left us in splits.
Kareena, who always looks glamourous when clicked by the paparazzi, posted a selfie of her face in a mask and proved that she is just like us! Sharing the picture, Bebo wrote a cheeky caption, "Such a star... I mean the mask."
View this post on Instagram
If you are wondering which sheet mask is Kareena using, let us tell you that it is GlamGlow's no drip sheet mask. This starry mask costs around $6, which roughly converts to Rs 490. If you are planning to buy it, let us tell you that this product is not available in India, and if you buy it from Amazon then you have to pay $31.15 for its shipping which is more than Rs 2000!
View this post on Instagram
Though Kareena is blessed with clear and gorgeous skin, but she doesn't take it for granted and follows a strict skincare routine. Here's how she keeps her skin healthy and glowing:
Aqua Therapy
Kareena Kapoor strongly believes that outer glow comes when your body is healthy from the inside. She makes sure to keep herself hydrated with generous water intake and drinks about 4-6 bottles of water per day! "There is nothing that comes even close to drinking four to six bottles of water. I call it a miracle drug, and it helps me keep my hair and skin hydrated, even when I'm tired from all my travels", Kareena told an entertainment portal.
Eat Right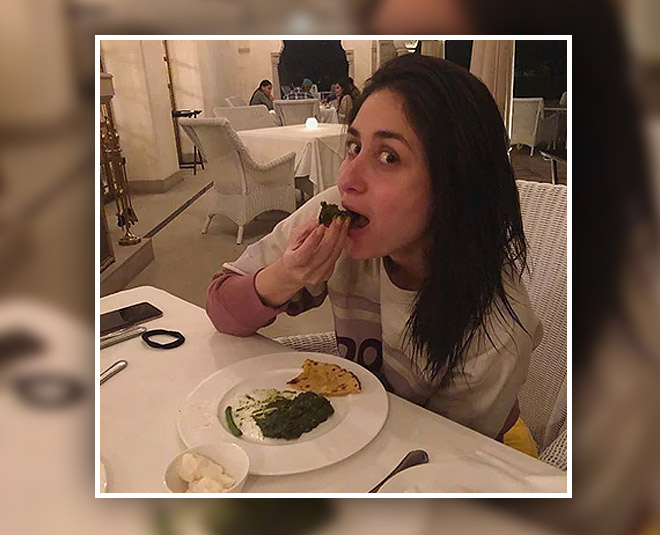 Kareena Kapoor believes that your diet reflects on your face and it's essential to eat right in order to achieve healthy skin. She ensures that she eats healthy and includes a lot of fruits and veggies in her diet.
Minimal Makeup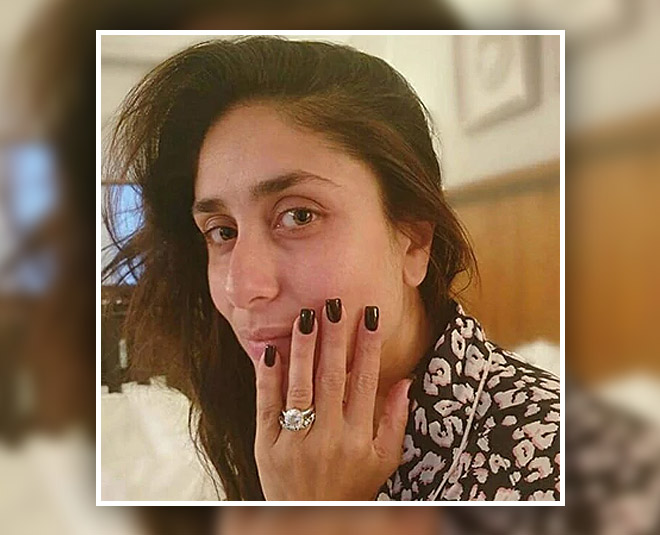 We have seen Kareena sport a natural look wherever she can and look absolutely stunning. She prefers to stay sans makeup if it is not required. "I don't wear makeup on a daily basis or for movies that don't require me to."
Don't Miss: This Is What TV Bahu Divyanka Tripathi Does For Clear Skin And Silky Hair
Pampers Skin With Honey
Instead of relying on chemical treatments and facials, Kareena follows a more traditional approach to skincare. She massages raw honey on her face daily to keep her skin smooth and supple.
Keeps Skin Moisturised
View this post on Instagram
Despite having such a hectic schedule, Bebo never forgets to apply moisturiser. Also, she uses natural moisturisers like almond oil to get the starry glow. "I apply almond oil to my skin and hair every day. My mum and grandmother have also used it for decades now. Sometimes I also wear a face mask made of curd and almond oil, which has again been handed down to me by the women in my family", Kareena said.
Stay tuned to HerZindagi for the latest updates.