Have Fake Nails But Need To Remove Contact Lenses? Here's A Simple Hack!
Don't let your long nails cause you an eye infection. Here's a safer way to remove your lenses!
Nails have been one trending topic you see around your social media handles. You will find people going crazy with outrageous designs and methods to procure the perfect nails.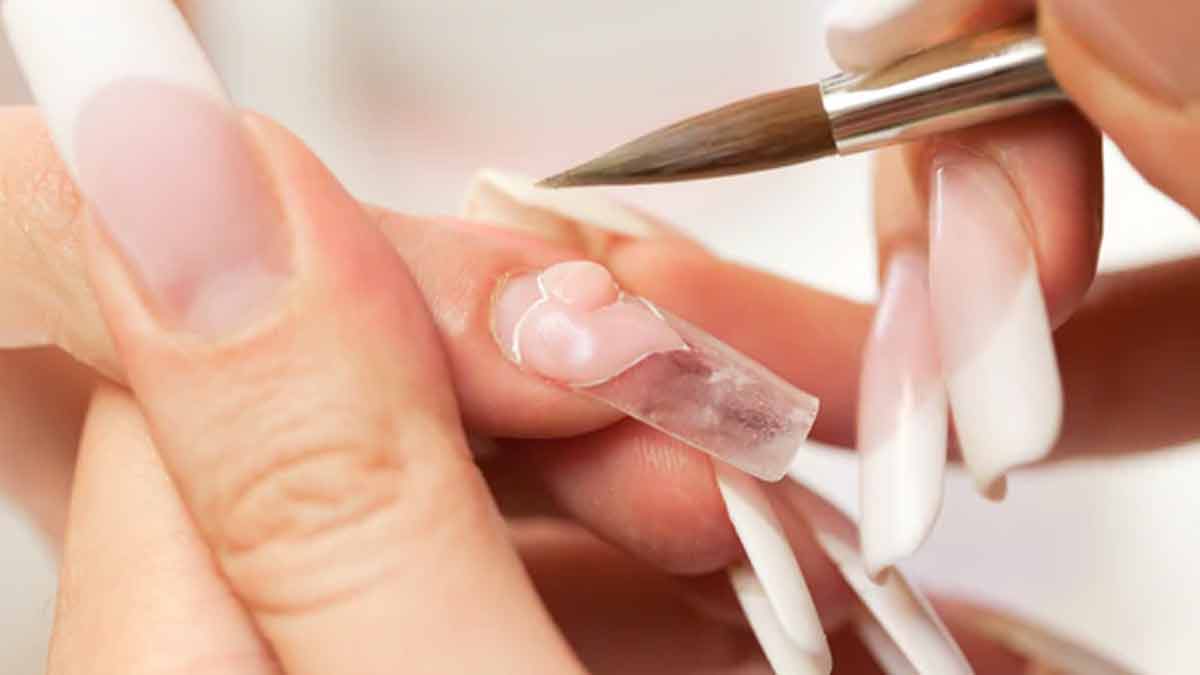 You will find people going in for nails made out of materials like noodles or even fruit peels like that or an orange or lychee. Finding their base in organic materials like these, they end up making one of the most beautiful and satisfactory nails to look at!
While nails may accentuate your entire look, they could be a little inconvenient when it comes to daily chores. From cooking your favourite meal to picking a small object from the floor, big nails are meant to cause a little trouble there.
Talking about problems, our main problem tends to lie in the beauty zone. Most of us are familiar with the concept of lenses. You use a pair of contact lenses to either get rid of your spectacles or give your eye a different colour like hazel, grey, green, or even blue.
You can have any reason to wear a lens but if you have a pair of nail extensions, the process of application and removal somehow turns into a much tougher and longer one. With long nails, you can end up poking yourself in the eye, which may give you a red or infectious eye. To help yourself, you can use these hacks to make the job easier, for your fingers and your eye.
Read More -Keep These Tips In Mind Before Buying, Wearing Contact Lenses
Lens Tweezer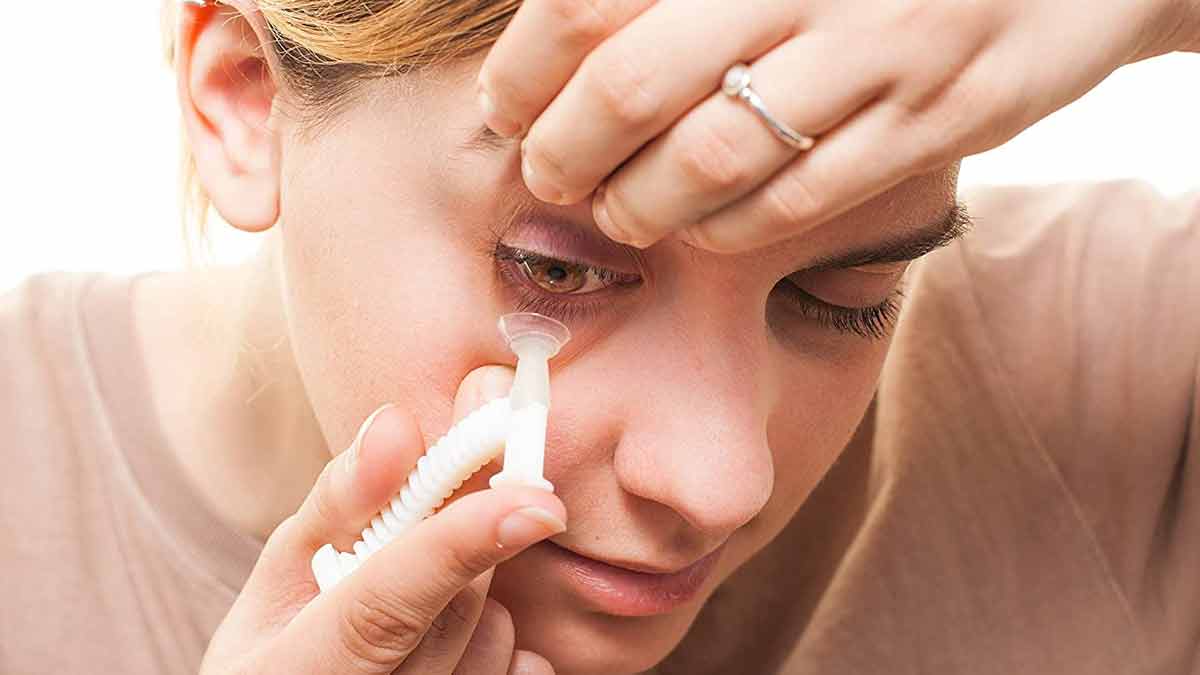 With many innovations paving their way into our daily chores, you will find this small applicator to be the most useful product out there.
The tweezer comes inside a small, compact box that allows you to carry a case for your lenses, an applicator, and a tweezer, alongside a small tube to hold some extra contact lens solution for emergency purposes. This product allows you to carry a small version of your entire set anywhere you travel.
Not just the small size attractive, but also is the cute design that is readily available in the market. They are cute and girly. You can also find a small mirror inside.
Using the tweezer, you can directly pluck out the contact lens without ever using your fingers. This will allow you to keep your long nails without poking them. It is also a much cleaner and germ-free process to go by. Make sure you clean your applicator and tweezer thoroughly before poking it into your eye.
Read More -Here Are Some Tips That You Should Mind If You Wear Contact Lenses
Applicator Alternative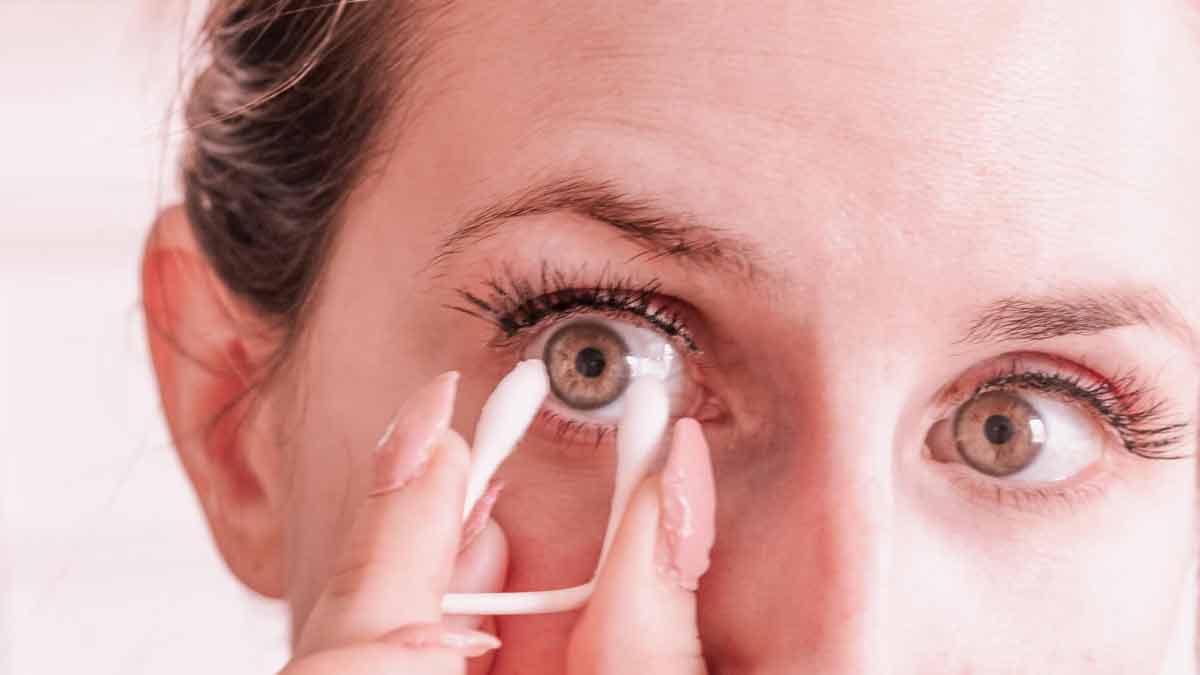 If you are not willing to invest in a compact applicator/tweezer set, you can also find an alternative to this problem. Taking a double-sided earbud, fold it into an equal half. Just as you would pluck your lenses using a tweezer from the kit, use the same method with your earbud.
It will help you remove the lens easily, with no pain or poking involved. You may find this alternative to be much more useful, affordable, and hygienic as compared to an applicator/remover set.
The only drawback with this hack is that you will not be easily able to carry the entire set and the compact set allows you to carry all in one within a small spaced container, while this only gives you an alternative for the remover as an earbud.
Disclaimer- Be careful as you bring something close to your eye. If you end up poking, it may give you the red-eye. The red eye could potentially turn infectious, thus you need to be really cautious around your eye.
Looking for more? Connect with us over our official Instagram account and drop us a comment. Stay tuned to HerZindagi for more tips and tricks!