Quite popular food item, Sago or as we call it in Hindi, sabudana is consumed mostly during festive seasons in India. Due to it being a good energy food, it is also considered as a great breakfast option. But do you know sabudana can also do wonders for your skin? Rich in starch, sabudana also comes with several other nutrients that can help you improve the texture of your skin, other than assisting in boosting blood flow, improving digestion, etc.
We all want to have that radiant glow on our skin. Besides a good skincare regimen and a healthy diet, sometimes a little bit extra is needed to enhance our beauty. This homemade sabudana face pack is exactly what you need. Here's the recipe:
DIY Sabudana Face Pack Recipe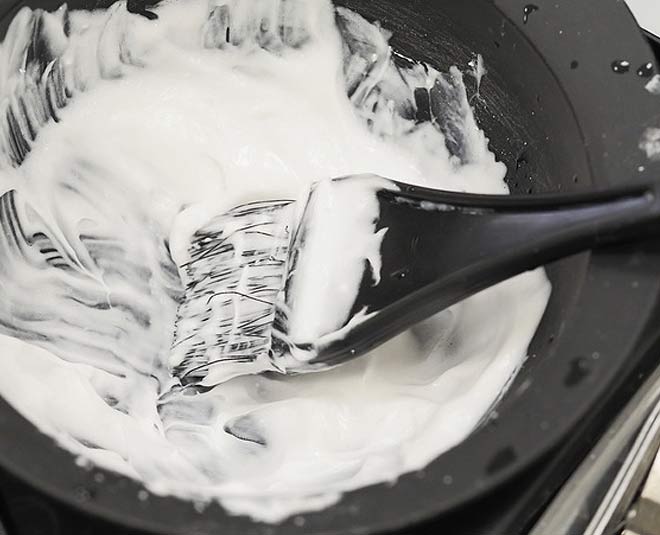 Ingredients
1 tablespoon of sabudana
2-3 tablespoons of lemon juice
1 tablespoon of brown sugar
1 teaspoon of multani mitti
2 tablespoons of gulab jal
Steps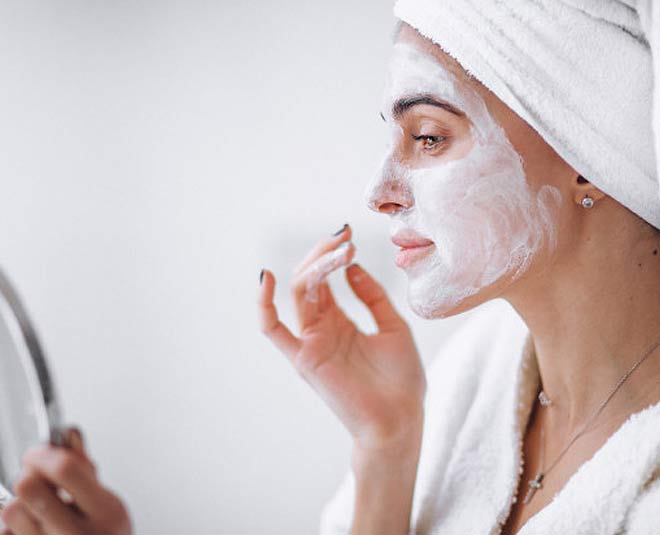 Place a pan on the stove. Add sabudana and lemon juice.
Stir until the mixture turns moist on low flame.
Turn off the heat and transfer the mixture in a mixture grinder.
Add brown sugar and grind all together forming a thick paste.
Once done, add multani mitti and rose water. Mix well using a spoon.
Apply a thin layer of the face pack on your face.
Let the pack sit for 10 to 15 minutes.
Wash your face with normal water and pat dry.
Lastly, apply a nourishing moisturiser.
Beauty Benefits Of Using Sabudana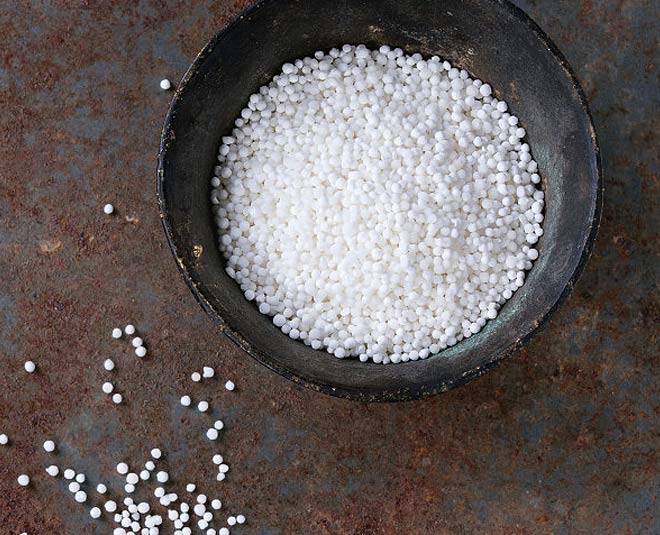 Reduce Breakouts
Pimples and acne can make a person feel a little bit underconfident. For healthy and youthful skin, it is important that your skin must stay clear and free from impurities. Sago is packed with antioxidants that can neutralise free radicals and ultimately give you clear skin.
However, we strongly recommend following a diet that can fight pimples along with using sabudana to reduce breakouts.
Don't Miss: These DIY Mulethi Face Packs Will Help To Get Rid Of Dark Spots & Pigmentation
Nourishes Dry Skin
Winter is coming and we are already experiencing dryness. If not taken care of, you will end up having flaky skin that gives the impression of poor skincare regimen.
Other than slathering your body with a hydrating moisturiser, also use sabudana on your face. The nourishing elements will give you glow and will keep moisture locked in the pores. Do not add lemon in your face pack, if you already have dry skin.
Don't Miss: DIY Mustard Oil Face Mask To Get Rid Of Pigmentation & Dark Spots
Exfoliates Skin
It's significant for the skin to be free from dirt and pollutants. Such tiny particles can settle down in your skin pores, making your face look dull from the outside.
That's why you must clean your face up using a natural ingredient like sabudana. Just soak sago pearls with milk and later scrub your face with it. After washing it up you will notice your skin feeling softer and brighter.
Smoothens Skin
We all want the upper layer of our bodies to feel nothing less than a baby's skin. While this cannot be achieved overnight, you can begin by taking small steps to make your skin ultra-smooth. Use the homemade sabudana face pack, as all the ingredients in it will heal scars and soften up your skin.
If you liked this article, do comment on our Facebook page. Stay tuned to HerZindagi to read more such stories.
Picture Courtesy: Freepik