The monsoon season is here. After that boiling summer heat, the breezy winds, dark clouds, and rains are nothing less than a treat to the body and soul. However, the fun season can be troublesome to some as it may cause the most annoying skin and hair problems. The unnecessary stickiness in hair due to rains causes clingy or frizzy hair and hair fall. To top that, the rainy season can cause bacterial infections and lead to a head full of dandruff and an itchy scalp. Nevertheless, there are solutions to everything and if you want to enjoy the monsoons without any damage to your hair, you must follow a routine to prevent your hair from the problems caused by the season.
To help you take care of your hair during monsoons, Sameer Hamdare, Zonal Technical Manager at Streax Professional provides guidelines to follow:
Haircare routine during Monsoon:
Use scalp treatment shampoos during the rainy season.
Make sure your hair is completely wet before applying your shampoo.
Use normal to medium temperature to wash off your hair.
Very gently massage your scalp with your fingertips in a circular motion with a scalp treated shampoo.
Always rinse off the shampoo completely and always apply the conditioner on your hair length and ends of the hair. Leave it for 5-10 mins and let your mane dry naturally.
Don't Miss: 7 Reasons Why Bhringraj Hair Oil, An Ancient Ayurvedic Treatment, Is Beneficial For Your Hair
Always use a serum/leave-in conditioner after every hair wash.
Use cold water to wash the conditioner.
If you skipped applying the conditioner then try to use a leave-in conditioner.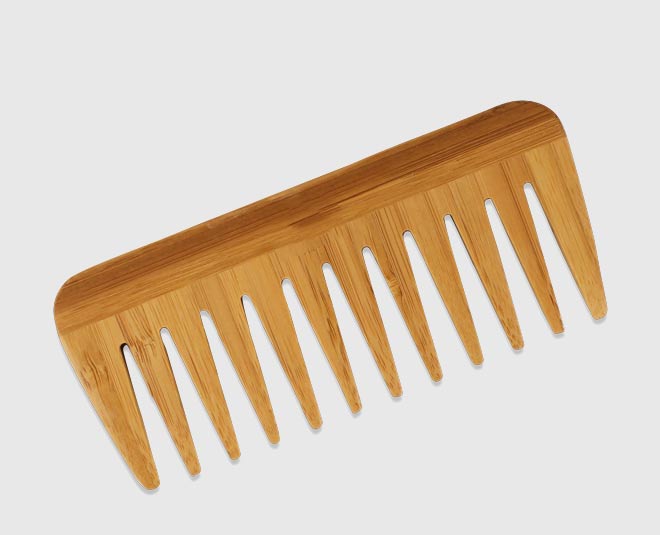 Use the right comb to detangle your hair. It is advisable to use wide-toothed combs with less static.
Always comb your hair at the bottom and then start combing from the roots to avoid breakage.
Cover your hair from getting wet, if your hair gets wet due to rains then wash it off immediately the same day.
Don't Miss: This Monsoon Keep Your Fashion High With These Tips
During the rainy season, always use a mild shampoo which is specially made for scalp treatments and helps in removing oil, dirt, and greasy dandruff from the scalp. Wash your hair regularly to get rid of excess oil and dirt.
Hair fall increases during monsoons, but this is a temporary phase. Use specific shampoos and conditioners for anti-hair fall and breakage. Also go for spas treatments, specially designed for hair fall to strengthen your hair from the roots and protect the hair length.
Hair is the most beautiful part of your body but needs a little extra care and love. Protect it from damages, follow a care routine and eat healthy to maintain a healthy hair, all through the year.
For more on hair care, stay tuned to HerZindagi.