Walnut is a super nut which is known for its nutritional value. It is not only beneficial for our health, but for our skin too! This "super nut" is a powerhouse of omega-3, fiber, antioxidants and several vitamins, which are beneficial for our skin. These vitamins can improve the blood circulation in our body, which in turn, gives you flawless, healthy-looking skin. Also, it hydrates your skin and creates a protective layer on your skin.
Additionally, it also helps replenish the dead skill cells, fight against free radicals, helps with exfoliation of dead skin and also helps with pigmentation. If you too wish to have soft and supple skin, then here's a list of 3 walnut face packs that can do wonders for your skin.
Good Ol' Turmeric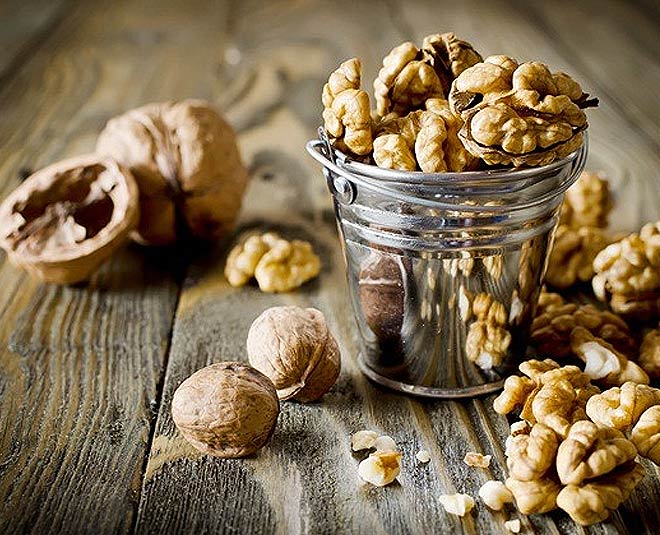 Want young and fair skin? If yes, this face pack is just for you. Turmeric is a natural exfoliator which not only removes dead skin cells but also has skin-lightening properties. Honey, on the other hand, will give you that radiant glow, without sucking out moisturiser from your skin. This single-ingredient mask is extremely effective and promises to keep your skin moisturised and hydrated in the winters.
How to make it
To prepare this mask, soak 4-5 walnuts overnight and grind them into a smooth paste. Add 3 tbsp of papaya pulp, 1 tbsp of honey to the paste and a pinch of turmeric powder, and apply the mixture on your face. Leave it on for about 20 minutes before rinsing with water. This face mask will help you flaunt a fresh and glowing complexion all through the winters.
Don't Miss: 5 Homemade Fruit Face Packs That Will Rejuvenate Your Dry Skin
Curd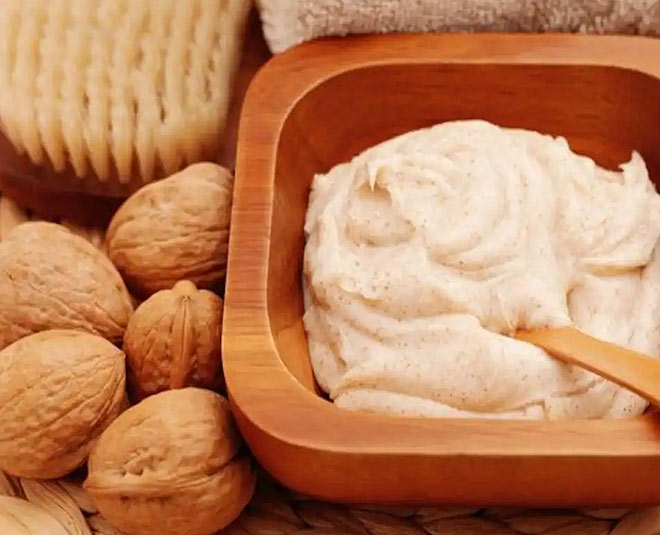 Both walnut and curd are immensely beneficial to the skin. Curd acts as a cooling agent, reduces blemishes and removes tan. Walnut helps fight early signs of aging, removes dark circles and rejuvenate damaged skin. Apart from all these benefits, this face mask will also keep your skin moisturised, glowing and acne free!
How to make it
Prepare this super hydrating face mask by grinding walnuts in a blender. Take one tbsp of the walnut powder and mix it with 2 tbsp of yogurt. Apply the mixture on your face and let it dry completely before rinsing with warm water.
Goodness of Honey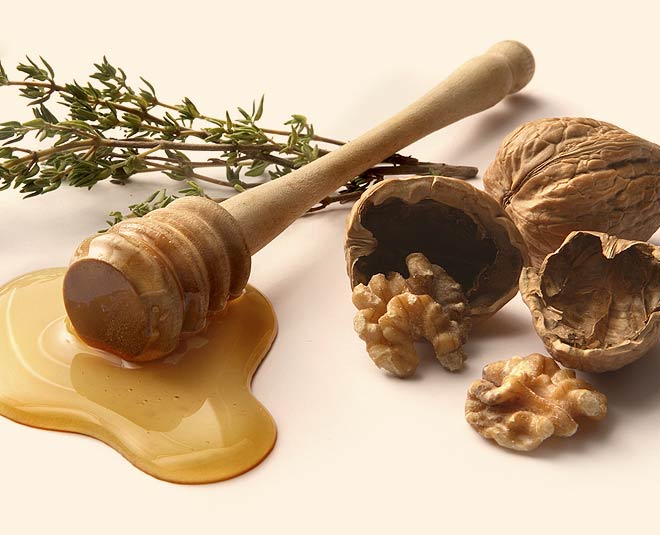 Loaded with nutrients and antioxidants, walnut helps in removing tanning, treating acne, soothing irritation, reducing blemishes and dark spots. Honey, on the other hand, comes with antioxidant, antibacterial, anti-inflammatory and anti-ageing benefits. When these two ingredients come together, you get a mask that will leave your skin fresh and smooth.
How to make it
To make this mask, begin with mixing 1 tsp of walnut powder and 2 tsp of rose water. Add 1 tsp of olive oil, 1 tsp of lemon juice and a half tsp of honey, and apply it on your face. Let it sit for 15-20 minutes and then wash it off to achieve clear, fresh, and toned uptight looking skin.
So, are you going to include this "super nut" in your beauty regime or not? Do tell us in the comments and stay tuned to HerZindagi for the latest scoops and updates.