Skin is one of the most delicate organs of the body and that's it needs deep nourishment and gentle care. People with dry skin often fall prey to fancy chemically made beauty products that have zero impact on their skin, or which make their skin flakier. In order to save yourself from such blunders, you can make your own fruit face acks that will soothe your dry skin and will give party-ready skin instantly!
Avocado Face Pack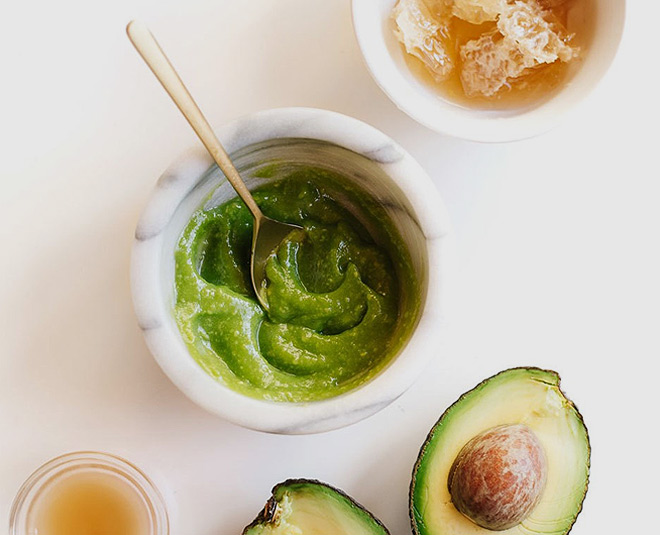 Avocado is rich in natural oils that help in moisturizing the dry skin. To reduce the dryness of your skin, take an avocado and mash the pulp. Mix the mashed avocado with two tablespoons of honey and apply it evenly o your face. Leave it on for 15 minutes and then wash it off.
Banana Face Pack
A fresh banana face pack will help you to unclog your pores, exfoliate your skin and remove dead cells in this humid weather. Mash a banana and add one tablespoon of coconut oil to it and make a thick paste. Apply it directly on your face and leave it on for a good half an hour. Rinse it off with lukewarm water. Practice this routine twice a week to get glowy skin!
Pomegranate And Oatmeal Face Pack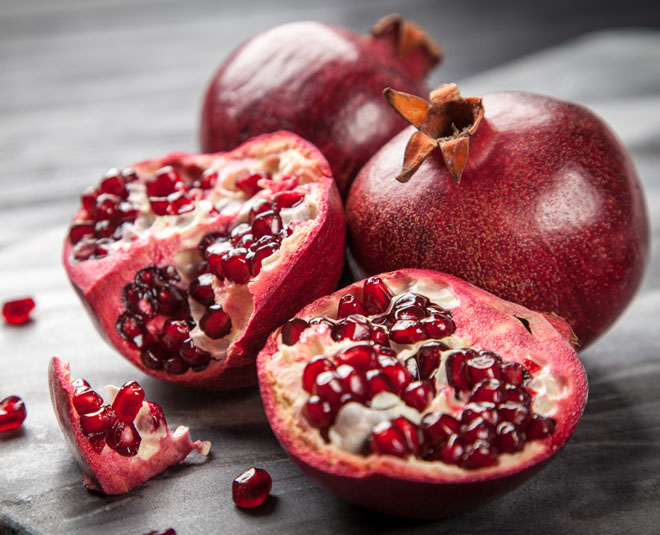 The antioxidant properties of a pomegranate can be combined with those of Oatmeal in a simple face pack, which can reju7venate your skin in a natural way. Grind a handful of pomegranate beads in a blender. Take 1 tablespoon of oatmeal and add it to the pomegranate paste. Apply this evenly on to your face and leave it on for 20 minutes. Rinse it off with lukewarm water and seal the hydration with a moisturizer.
Strawberry Face Pack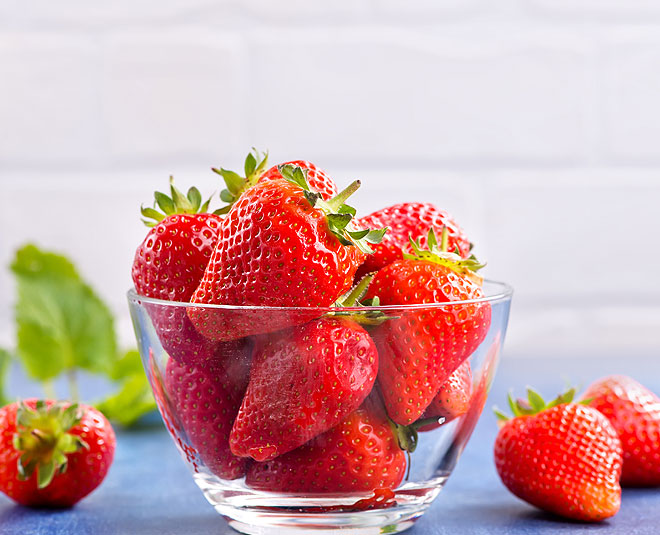 Strawberry is rich in vitamin C which can rejuvenate dead skin cells and lighten skin colour. Simply, mash a strawberry and add one tablespoon of rose water to it. Mix it well and make a smooth paste. Apply this paste on your face and leave it on for 10 minutes. Wash it off with cold water. Do this once a week to get smooth and supple skin.
Don't Miss: DIY: Get Spotless And Supple Skin With These Turmeric Face Packs
Apple Face Pack
This face pack can nourish and moisturize your dry skin. Vitamin C and A present is apples help in fighting acne and in making your skin firm. Apples are rich in vitamin C which helps in building collagen in the skin. It also contains copper, which makes your skin wrinkle-free and tan free! All you need to do is mash an apple and mix one tablespoon of honey in it. Apply this mixture evenly on your face and leave it on for 15 minutes. Wash it off with cold water. Repeat this procedure once a week to heal your dry skin naturally.
We absolutely love these face packs. Do let us know which one tops your list and if you would like to share your beauty secret!
Celebrate #BandhanNahiAzaadi with HZ on the occasion of Independence Day and Raksha Bandhan. Register here for an exclusive workshop for women. 'Free registration' & 'Attractive Giveaways' for all participants.