When it comes to your hair, settling for just any product is a sin. This is your crown we are talking about which deserves equal thing in terms of shampoos, conditioners, hair gels and oils. Some ingredients in these hair care products can be very harmful. Therefore it is necessary that you buy chemical free, SLS and Paraben free, shampoos according to the requirement of the condition of your hair. Here is a list of some of the best organic shampoos available in India that fit all budgets.
Khadi Natural Amla & Bhringraj Hair Cleanser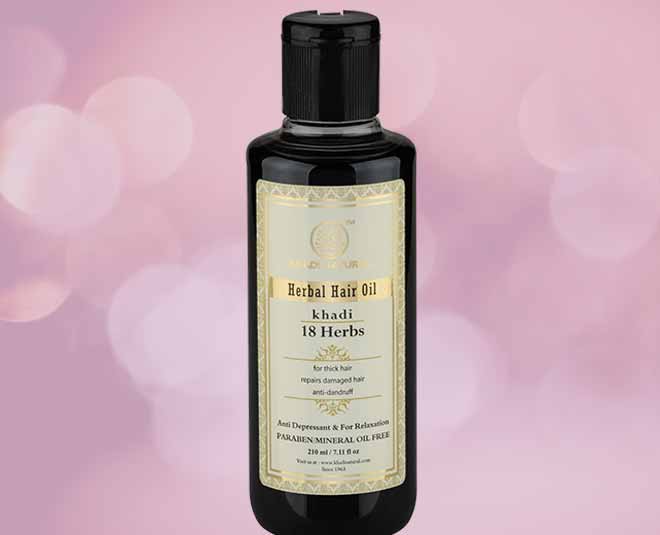 This shampoo is perfect for hair fall control. It is a blend of amla, almond oil, harathki, reetha, bhringraj and neem which promote hair growth. This organic shampoo also works on the lustre of your hair and hydrates your mane, making it healthier. Buy a 210 ml bottle of Khadi Natural Amla & Bhringraj Hair Cleanser for Rs 235.
Aroma Magic Hairfall Control Shampoo Lavender & Mint
The Aroma Magic Hair Fall Control Shampoo is full of natural and essential oils like clary sage and lavender which help in balancing the pH levels of the scalp and strengthen hair strands. It also has plant juice of aloe vera and reetha which cleanses and conditions the hair from the root to the tips. This affordable shampoo also has the extracts of peppermint, thyme, and natural vitamins that improve blood circulation to the scalp. This shampoo is free of parabens, petrochemicals, phthalates, sulphates, toxic ingredients, artificial colouring and fragrances. It is a 200 ml bottle that retails for Rs 215.
Plum Olive & Macadamia Healthy Hydration Shampoo
This sulphate-free, dandruff-fighting Olive & Macadamia Healthy Hydration Shampoo by Plum has the goodness of hibiscus and rosemary. The brand also claims that it has a new-generation plant-derived dandruff fighter which helps in working on dandruff. Its silicone-free formula helps in reducing product build-up on hair, and keeps the hair light and fluffy. It is 100% vegan, cruelty-free, and has no alcohol, sulphates, parabens, zinc and Propylene Glycol. Buy a 300 ml for Rs 675.
Don't Miss: Top Indian Organic Skincare Brands You Can Invest In!
Forest Essentials Hair Cleanser Bhringraj & Shikakai
Slightly on higher-end but very effective, this shampoo helps in controlling hair thinning, breakage and promotes regrowth. It is infused with Bhringraj, that helps in hair growth and reduces hair fall. The presence of shikakai and liquorice helps in controlling dandruff and stimulates the growth of new hair. You can buy the 200 ml bottle for Rs 1,225.00.
Don't Miss: Organic Hair Oils That Will Help Prevent Hair Fall
Kama Ayurveda Himalayan Deodar Hair Cleanser
Kama Ayurveda's Himalayan Deodar shampoo is a purifying and scalp toning cleanser that works well on weak and thinning hair. It promotes hair strength, relieves hair loss, and breakage while enhancing texture and shine. It is a mild hair cleanser, free of SLES (Sulphates), Parabens and Petrochemicals. The brand claims that it mitigates the drying effects of the sun and environmental damage as well. The gentle formulation clarifies leaving hair soft, shiny, more manageable and frizz-free.
The ingredients list of this shampoo includes vegetable sourced Soy protein that binds, moisturises and improves the tensile strength of hair shaft and follicle. It has organic aloe vera Juice and hibiscus extract which give volume and bounce by balancing and removing excess oils from the hair shaft, without compromising the integrity of the hair. Buy the 200 ml bottle for Rs 1295.
So pick the shampoo that fits your pocket and treat your hair with extra love.
For more on organic skincare and haircare, stay tuned to HerZindagi.
Did you like this article ?