In India, skincare routines have been there since ancient times but maybe not as commercialised as it is today. Many of us are taken by Korean skincare routine which has a number of steps but our roots are Ayurvedic and it is time to see what our homeland has to offer, again! There are so many herbs and oils that work like magic so why not explore those again and update our skincare games the desi way? Kumkumadi Tailam is one such herb-based oil that has so many benefits reaped well by Ayurvedic practices for centuries.
The word "Kumkuma" means saffron and that is the main ingredient in this oil besides many other ingredients. The concoction of these create a powerful oil also known as the miracle oil, you must add in your skincare stash. It heals the skin inside out over a period of time when you use it regularly
Wound Healing
This amazing oil has antioxidant properties that are excellent for healing small cuts, bruises, and burns. It also helps in curing breakouts. Kumkumadi Tailum also helps in reducing redness and soothes the skin due to its anti-inflammatory properties.
Pigmentation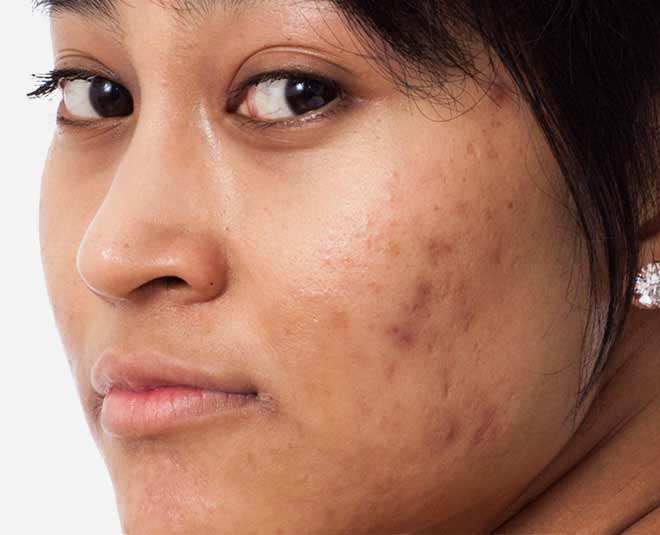 An excellent remedy for taking care of skin pigmentation, this wonder oil balances the colour of your skin.
Acne
Get rid of your blackheads, acne, and pimples with Kumkumadi oil which is well known for being antibacterial and anti-inflammatory. It also has antioxidant properties which make the oil great for individuals with acne-prone skin. Apply some on the skin before you sleep and let it work on your skin overnight. It is very light so don't worry about the stickiness factor.
Don't Miss: 7 Reasons Why Bhringraj Hair Oil, An Ancient Ayurvedic Treatment, Is Beneficial For Your Hair
Sunscreen
Rich in vitamin E, Kumkumadi oil is a natural sunscreen. It helps in regenerating the damage done by the sun to the skin.
Scars & Stretch Marks
If you have a lot of stretch marks, apply this oil regularly. It slowly diminishes them. In fact during ancient times, this oil was a holy grail for new mothers. Do not expect instant results as all natural ingredients take their time to work effectively.
Ageing
Sandalwood and saffron in this oil help in getting rid of wrinkles and other signs of ageing. These ingredients make your skin glow and look more youthful. The oil is high in antioxidants, and reverse signs of premature ageing.
Dark Circles
View this post on Instagram
Nobody likes dark circles especially if you are one of those who are very conscious of the appearance of the skin. These circles make your face look dull and give the appearance of being sick. This is where Kumkumadi oil comes in. You just have to apply a few drops of it under your eyes lightly with your fingers. Massage it there in a circular motion and keep it for 5 minutes. Then wash it off with plain water and mild soap.
Don't Miss: Use Essential Oils The Right Way, Avoid These Mistakes
Where To Get It?
It is available online but it is best to read some reviews before you do as many sell mixtures, It has no chemicals so keep that in mind when you look at the ingredients list on the bottle.
DIY Kumkumadi Oil Face Mask
Ingredients:
1 tbsp multani mitti
1 tsp of Kumkumadi oil
1 tsp of rose water
Method
Mix all the ingredients into a paste and apply all over on the neck and face.
Let it dry for 15 minutes and wash off with cold water.
For more such beauty masks, and information on herbs, stay tuned to HerZindagi.