Use This Homemade Aloe Vera Gel Mask For Shiny Hair
Say bye-bye to your dull and dry hair! Try this easy and effective home remedy for glossy, healthy hair.
Who doesn't want shiny and healthy hair? We all do right? However, it all seems like a dream. Over time, our hair begin to lose their natural colour and shine. There are many factors that contribute to it.
Unfortunately, our hair gets exposed to polluted air, chemicals, heat tools everyday which can take away our hair's health and shine. While there are many hair treatments that promise to give your tresses that shine back, they rarely work and many end up damaging our hair in the long run.
So, what's the solution? We have always believed in home remedies and keep bringing you easy and effective ones for your beauty woes. For your dull hair too, we have a quick remedy.
Aloe Vera Gel Mask For Shiny Hair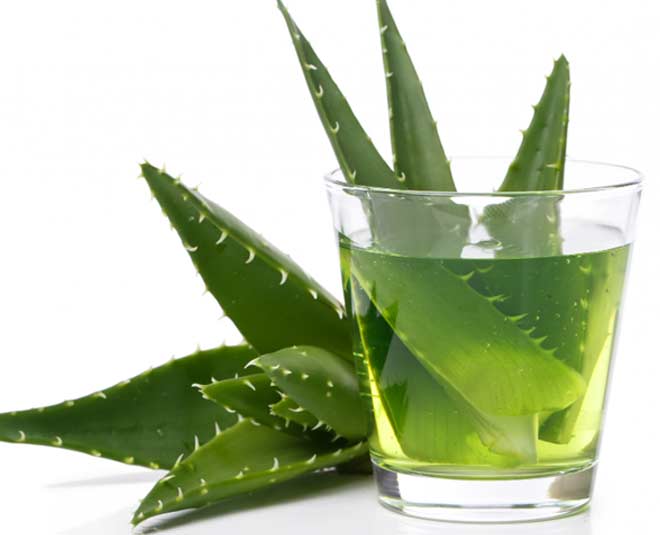 You Will Need -
2 Tbsp Aloe Vera
1 Tbsp Yogurt Or Curd
2 Tsp Apple Cider Vinegar
Directions -
Scrape aloe vera gel from the plant or use a readymade one. Take out in a bowl and add curd and apple cider vinegar. Mix all the ingredients well and apply to your hair from roots to tips. Keep for 30-40 minutes. Wash with lukewarm water and mild shampoo. Follow this remedy once a week for shiny, healthy hair.
Don't Miss: How To Straighten Your Hair Naturally At Home With Homemade Masks
Benefits Of Using Aloe Vera Gel Hair Mask
While there are many hair care products that will claim to give you shiny hair, you never know if using them can backfire as many of them are loaded with chemicals that can damage our hair in the long run. Aloe vera is a natural ingredient which is believed to have multiple benefits for your hair.
Aloe Vera For Hair
Aloe vera has proteolytic enzymes which help in repairing dead skin cells on the scalp and further boost hair growth.
Aloe vera is a natural conditioner for your hair. It leaves you with shiny, soft hair.
Using aloe vera is great if you suffer from issues like itchy scalp and dandruff.
Aloe vera has keratin which increases the elasticity of hair and prevents breakage.
Not just aloe vera, other ingredients used in the preparation of this hair mask are beneficial for your hair too. Read on.
Apple Cider Vinegar For Hair
Apple cider vinegar retains the pH level of your scalp, leaves you with soft, shiny hair.
The anti-fungal and anti-bacterial properties of apple cider vinegar help fight hair issues like dandruff, dryness, itchiness.
Apple cider vinegar also treats rough hair and split ends.
Yogurt For Hair
Yogurt is loaded with nutrients that leave your hair glossy and healthy.
Yogurt has natural moisturising properties and it is great for your hair if you suffer from dryness. Using it hydrates your hair thoroughly.
Yogurt soothes an itchy scalp which is quite common among those who suffer from dandruff.
Overall, this hair mask is a natural way to get rid of the dullness and get back those shiny, healthy hair. However, it might not work for everyone and show results in just one use. Make sure you try it for a few weeks to see if the remedy is working for you.
If you try this home remedy for your hair, do share your experience with us on our Facebook page. For more such stories, stay tuned!