This pandemic has been a bad spell for us all and stress has not left any household untouched. Our lives have become chaotic and we are simply looking for different ways to vent it all out. I too jumped the fitness wagon finally as I realised that it needs my immediate attention. Taking to yoga and meditation, I had bought a yoga mat as a beginner however, it was too thin. This time, I gave a try to the Obsessions Yoga Pedia Yoga Mat and here is my detailed review on the same.
Claim
The brand claims that it is an anti-slip yoga mat with a good cushioning which helps in supporting the body as we work on our limbs. You can use it for exercising, sunbathing as it is soft, comfortable, durable, and even keeps cold and dampness away.
Packaging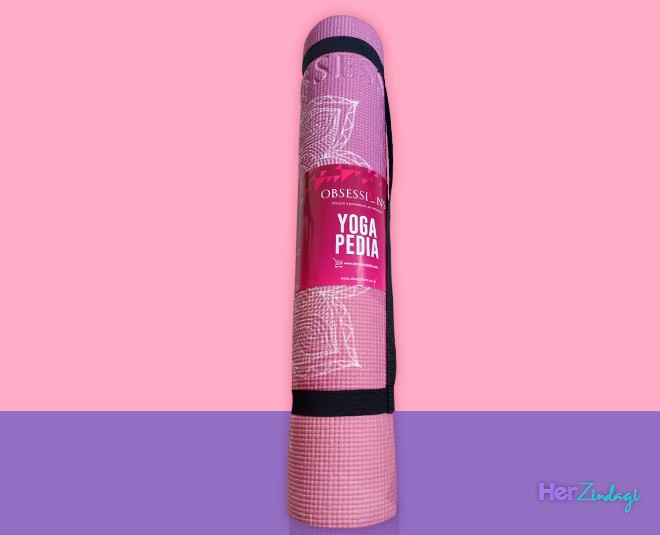 This yoga mat has a simple packaging and is held together by a black and sturdy elastic band that keeps the roll in place. The mat I selected has white mandala art on one side with a base colour that transitions from pink to blue.
Its width is ideal for a person with a thinner frame as it is slightly narrow with dimensions - 173 by 61 by 6 cm. The thickness of the mat is perfect for me as my bones do not hurt when I do my exercises or simply sit and meditate on it.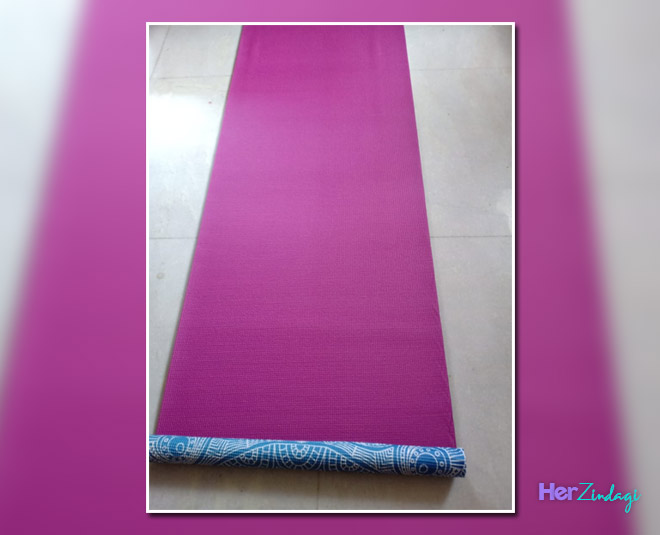 The amazing part is that it is reversible, so, in case the print is bothering you depending upon the mood, you can always flip it.
Material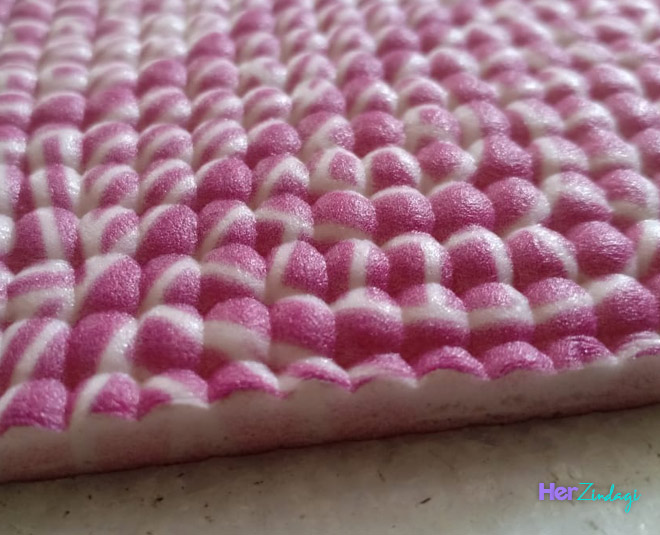 The mat is made of Polyvinyl Chloride. As for the smell, leave it open for a few hours when you get it and the smell of something new made of PVC goes. I sprayed a sandalwood body mist on it for my meditation purpose but you can always skip it.
My Experience
My first yoga mat did not give me a good experience hence I was a bit apprehensive before trying this one out. But the designs were mind-boggling for me and I was looking for something which called out to me as I am a procrastinator in a sense when it comes to working out. A few days of enthusiasm and then it is all lost.
But I have been at it for the past 3 weeks without skipping a day this time. The mandala art on it is very eye pleasing and so is the colour combination. When my mother uses it, she reverses it and uses the plain side. It cushions you well and even if you lay it out on the grass, you do not feel the uneveness as much.
Don't Miss: Yoga Poses To Take Away Mental Stress
Price
Buy the printed Obsessions Yoga Pedia Yoga Mat for Rs 1650.
Pros
Eye pleasing
Thickness is perfect
The elastic band holds the mat together.
Affordable
Cons
Suited for individuals with a smaller frame, a huge bodybuilder may not fit on it when lying down.
Don't Miss: Get Glowing Skin With These Simple Yoga Exercises
My Verdict
If you are looking for a yoga mat which cheers you up and beckons you to work out then you must give this one a try. It looks different from the regular plain ones but if you want, you can reverse use it as well. I had to get my friend something related to fitness and given the design, colours and packaging, this would make the perfect gift that fits my budget as well.
Ratings
4.5/5
Stay tuned to HerZindagi for more reviews of wellness products and if you want us to review something specific, do let us know on our Facebook page.