The World Health Organisation states that breastfeeding is among the most effective ways to ensure the health as well as the survival of a newborn baby. It has been recommended time and again by experts, governments and authorities that any infant must be breastfed at least for the first six months.
In fact, a recent study conducted at the Washington University School has found that nursing mothers who are vaccinated against Covid-19 transfer antibodies to their little ones. But do all mothers find it easy to breastfeed their infant? The answer is no. Thankfully, there are now a number of products in the market that have come to the rescue of nursing mothers. Here we combine a list of a few such products that are a must have for all lactating mothers. Take a look.
Mother Sparsh Vardaan
Buy a 200 gm bittle for Rs 399. It is an Ayurvedic post-pregnancy home remedy crafted to enhance milk production in lactating mothers. The product consists of safe and natural formulations with Ayurvedic herbs along with shatavari, which is a galactagogue herb, to ensure that the mother gets all required nutrients. While the natural calcium and sulphur in it improve bone growth and strength, there is cinnamon to nourish the organs and ensure sufficient milk secretion. The product further enhances the immune systems of both mother and child, thanks to the antioxidants that come with gooseberry.
Zandu StriVeda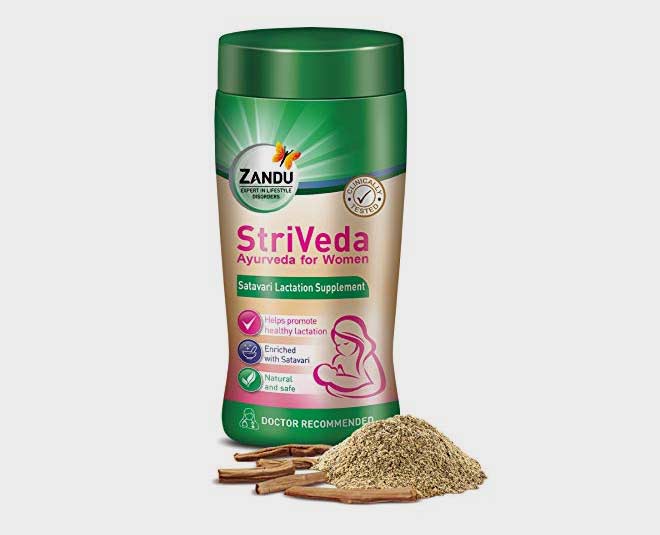 Buy this 210 gm bottle for Rs 250. This lactation supplement is enriched with shatavari along with other specialised nutrients to increase the secretion of breast milk. The ingredients used are Ayurvedic, natural and safe, which eventually aids the overall development of an infant. The product has been clinically proven to increase the breast milk among nursing mothers. According to the manufacturers, minimal processing is done to ensure that the potency of the ingredients remain intact and the supplements do not lose out on any of their nutrient values. You can take it twice a day after meals or as suggested by your physician.
Nutribud Foods Momma's Tea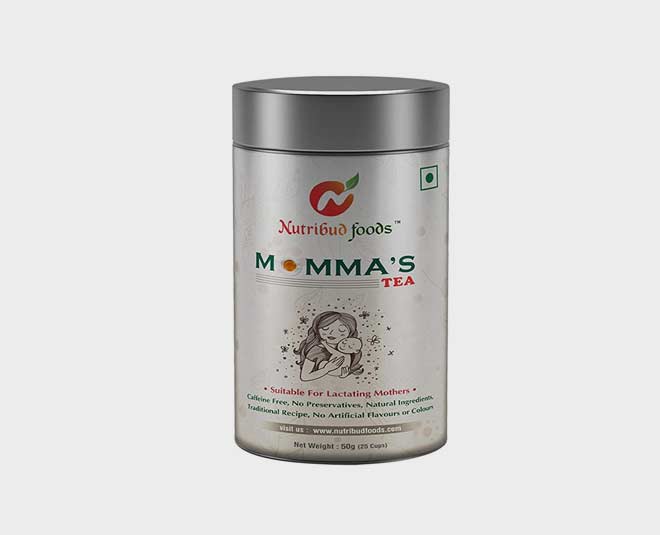 By the 50 gm bottle for Rs 475. This product is a unique blend of herbs like shatavari, fennel, nettle, fenugreek and ginger, which have traditionally been considered best for lactating or nursing mothers. Apart from promoting lactation, this tea also boasts of improving the quality of the breast milk. It comprises no caffeine, preservatives or additives and hence one should not have any qualms in including it in a mother's diet plan. If taste rules your diet chart, the natural herbs infusion would ensure aroma and taste that won't disappoint you. The naturally sourced ingredients of this tea also help in digestion-related issues.
Don't Miss: Wish Happy Mother's Day To Your Ma, New Moms With These Beautiful, Sweet, Loving Messages, Quotes
Pro 360 MOM
Buy the 250 gm jar for Rs 495. The protein powder is a lactating supplement targeted to fulfill all nutritional needs of a nursing mother. The powder with a nourishing formula comprises natural dry fruits - pistachios, almonds, green and black raisins - that are most suitable for breastfeeding women. Furthermore, there's added natural saffron to help relieve stress, aches, and pains. Another USP of the powder is that it forms a protective coating in the digestive tracts and is also instrumental is managing blood pressure etc.
Don't Miss: Birth Defects In Spine, Their Treatment Explained By Neurosurgeon
Take care of yourself and do consult your doctor before making anything a part of your daily life routine as every body reacts differently. You may be able to get the above mentioned products at a cheaper rate if you are lucky to grab them durig offer time.
Stay tuned to HerZindagi for more such useful listings.