Train journeys are the best. I personally love train journeys more than an air journey. Train journeys are more fun and relaxed. But if you are planning a long train journey, you need to plan a little in advance to ensure max comfort. Here are some tips that will help you have a comfortable and happy train journey.
1. You don't have many options when it comes to entertainment on a train journey. You can enjoy the landscape, only if you get the window seat or watch a movie on your phone but what next? You can always get a book along.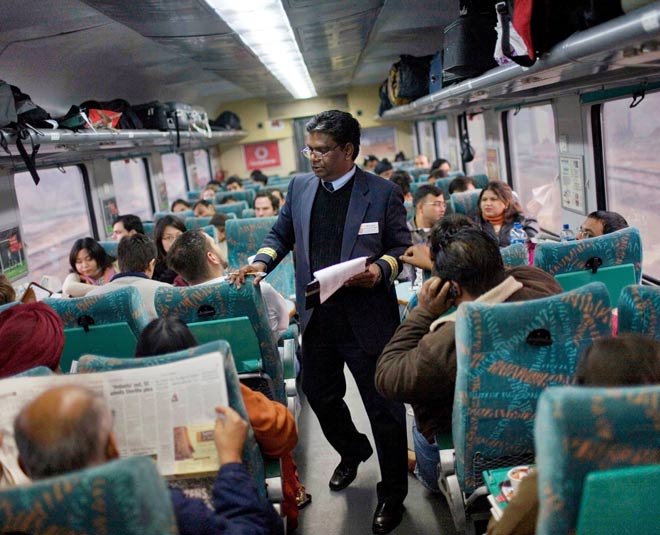 2. Your train journey is incomplete without you enjoying a delicious meal on board. While you get a thali served on most of the long-distance trains, you don't have many options there. But you can enjoy your favourite meal. Now a lot of food brands offer delivery service on board. You can order online and get your favourite food delivered. But if that option is also not available then you must have a backup. Always carry your favourite snacks and meals along. At least you won't be starving if you don't get anything to eat on board.
3. You usually get a pillow and blanket on a long train journey but for max comfort, you can carry a neck pillow or a blanket along.
4. Wear comfortable clothes to have a comfortable long journey. Make sure you get a jacket or shawl along as the temperature is too chilly inside the train usually.
5. Keep a portable charger or a power bank handy. You may not get a port to charge your gadgets.
Don't Miss: Travel Tips: Things To Keep In Mind While Making Bookings Online
6. Always get your headphones or earplugs handy so that you have a good sleep. There is always a kid or a loud snorer in every compartment who makes it hard for you to sleep on the train.
7. If you don't want to stand in that long queue outside the bathroom in the morning then make sure you wake up really early. Most people wake up around 7 or 8 and this will be a bust time in the washroom. Wake up at 5 or 6 if you want to use it quickly and avoid the rush.
8. Always get hand wipes, sanitizer, toilet paper and tissues handy as they will help you have a hygienic journey. You don't get all this on the train, be it a first-class journey or sleeper class one.
9. You really can't trust anyone when you are travelling by train. Make sure you keep your luggage secure. Always keep it locked and under your seat. If you are travelling with a handbag, never leave it unattended.
Hope these tips will help you have a great train journey.