While travelling, it is necessary that you keep your backpack equipped with basic accessories to ensure a safer and hassle-free experience for yourself and your companions. Confused about what accessories you should equip yourself with? Here's a list of some accessories/essentials you should keep in your backpack, based upon the kind of place you are visiting.
Trekking On Unexplored Trails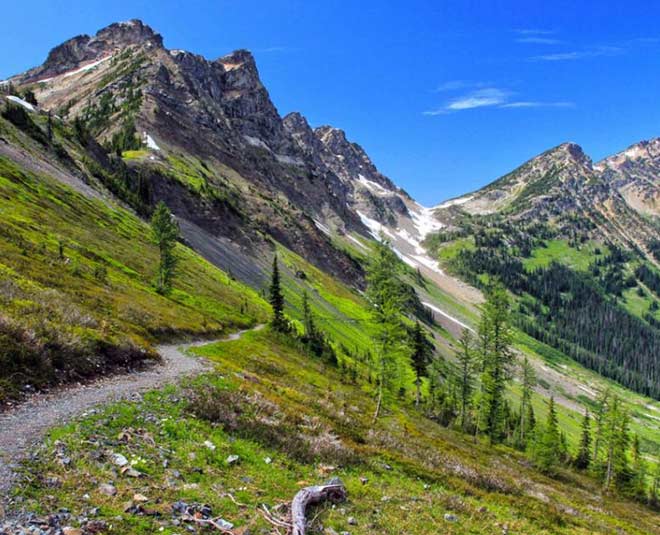 If you happen to go on a trail that requires trekking through dense forests, high altitude, and extreme conditions then you should be well aware that such locations are deprived of basic resources such as food, water, electricity, etc. This is because such trails are usually situated in an area that is out of reach of human settlements, in such cases you should be well prepared and must have the right accessories to ensure a safe trekking experience for yourself.
Some of these accessories include a solar power charger which lets you have access to power even in impossible terrains so that you can always charge your phone, flashlight batteries. The next one is a micro-filter bottle set, this bottle set allows you to have access to safe drinking water all the time, water reserves in such locations might be prone to impurities and infection-causing pathogens, this bottle allows you to filter out all the impurities and you may able to collect water from any lake, waterfall, etc. Here are some other necessities required on a trek, a pair of good trekking shoes, a trekking bag, a tent (optional), and a lighter.
A Trip To The Beach
Planning to spend your vacation at the beach(lesser known beaches of India) admiring the big blue ocean? Here's a list of some basic travel accessories you'll need to keep with yourself before you start your trip.
Let's start with the very basics necessities that you'll need while on a beach trip, you will need an Umbrella to help set up your campsite to sit and relax, to keep yourselves safe from the sun beneath its shade, next up is sunscreen followed by a pair of sunglasses, a beach ball or a book to keep yourself entertained and a hat.
Some optional accessories include a portable mixer blender that lets you make mocktails and chilled drinks on the go, a portable water cooler, a camera or if you wish to explore the ocean in close proximity with an adventure sport like surfing, you'll need protective gear for that as well.
Outdoor Camping In The Wild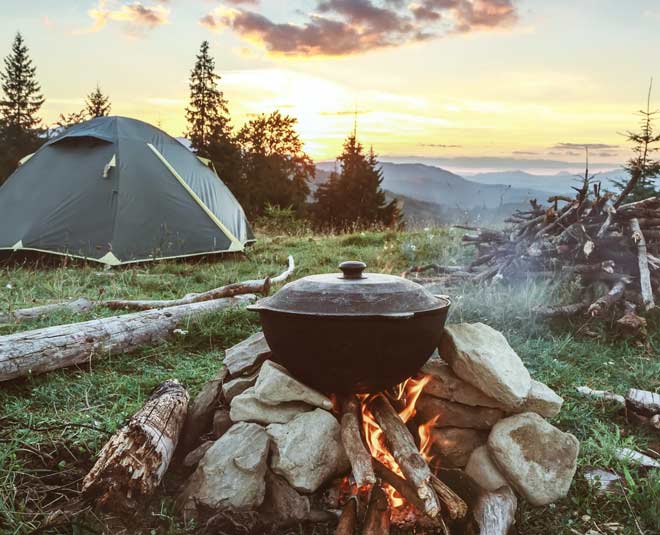 Campside BBQ nights are becoming increasingly popular among families across India, with a lot of people camping in dense forests, National parks, and on the mountains, where they set up a portable kitchen to host a delicious BBQ dinner night for themselves. Everyone in the family gathers around in front of the campfire to enjoy dinner and camp for the rest of the night. Now, hosting a BBQ dinner while camping comes with a lot of challenges and requires a dozen of essential portable kitchen equipment and accessories to pull it off.
If you wish to do the same, you'll also need a handful of portal kitchen and camping accessories which include a camping stove, portable BBQ griller, lighter, some coal or fuel, a foldable table or kitchen station to serve the food, small stackable stools, plastic bags to dispose of the waste, disposable plates, a small portable refrigerator with a battery, a Bluetooth speaker, a tent, sleeping bags and some lamp lights, flashlight or candles(DIY candles).
Don't miss: 10 Cool Travel Accessories You Must Have Before Embarking On An Adventure
Travelling In A Region With Snow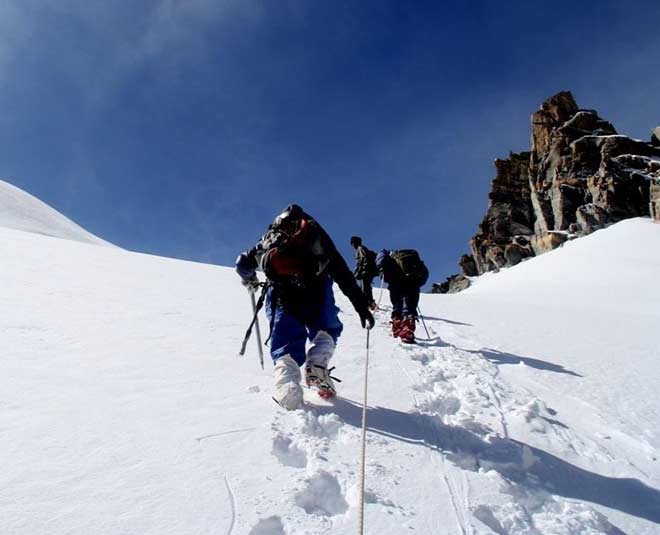 If you're travelling to a region that experiences heavy snowfall, then you must be well equipped with essential travel accessories meant just for it. These travel accessories include warm clothing essentials like inner thermals to help keep you warm, snow boots that let you walk safely through thick layers of snow, gloves, moisturiser, and a lip balm as snow tends to make the atmosphere around very dry which makes your skin loose moisture quickly making it dry, a thermos flask keeps your drinks warm and keeps it from cooling due to the freezing temperatures, portable charger, portable humidifier, and some heat packs.
Don't miss: Here's The Perfect Vacation Planning Guide You Must Check Out
So, use these essentials and accessories and make your trip super comfortable. If you liked reading this article then stay tuned to Her Zindagi for more.