International women's day is almost here and we can't keep calm. It is a day to celebrate womanhood, discuss better ways to empower each other and most importantly, appreciate one another. What's a better way than gifting something special to show gratitude towards someone!
Hence, we bring a couple of great ideas that you can use to make ladies special on women's day. Instead of flowers and coffee mugs, it's time to present something more useful, that she will actually be able to use regularly. No matter if she is a fashionista, or a writer, who likes to be in her zone, we got something for all of you!
Makeup Brushes
If she is someone, who is into makeup you must gift her something that she always requires, a set of makeup brushes. When it comes to gifting someone a foundation, or lipstick, you might go wrong with the shade. However, a set of makeup brushes come with basic elements that almost everyone uses. This includes general face brushes, powder brush, tapered foundation brush, stippling brush, contour brush, and a beauty blender.
Makeup Products
They say a girl can never have enough makeup! We know this is true because no matter how excellent our existing makeup products are, we always need more. So, if the present is for someone close, gift items that girls almost use daily, such as mascara, hydrating moisturisers, etc. Lakmé has an amazing range of such products. You can make a small makeup kit of items such as Lakmé 9 to 5 Primer + Matte Perfect Cover Foundation, Absolute Micro Brow Perfector, 9 to 5 Matte Moist Mattifying Moisturiser, Lakmé Absolute Spotlight Collection, Eyeconic Eyeliner, and Absolute Matte Melt Liquid Lip Color.
Denim Jacket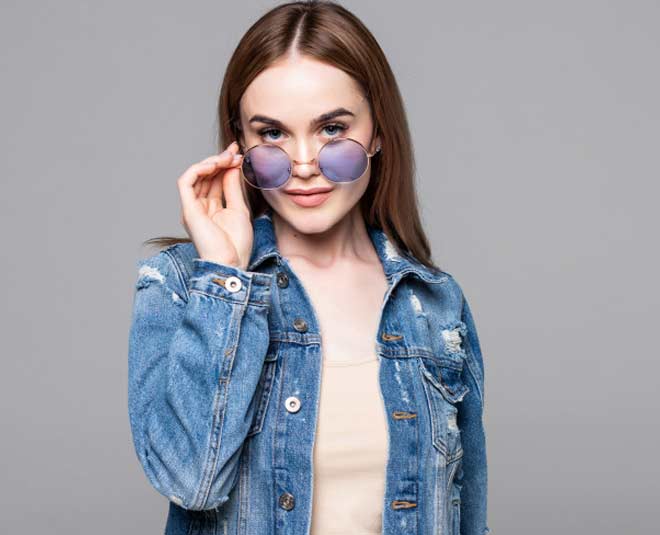 Be it summers or winters, a denim jacket is a must-have in the wardrobe. It is a versatile piece that goes with everything and anything is styled well. You can gift this to someone, who has an edgy or quirky taste when it comes to fashion. If you are really close, put a little more effort into customising that jacket with stickers that you can paste or stick on the sleeves or the back of the jacket.
Bath Kit

After taking care of everyone at home, and dealing with constant office pressure, one definitely needs a relaxing bath. While going to spas and taking a premium service cannot be a daily option, instead, gift your wife, mother, sister a bath kit that will help them soothe and calm their souls. A bath kit comes with scented candles (DIY candles), loofa, body scrub, body wash, shampoos, soap bars, and even a bath bomb.
Don't Miss: HZ SheSpeaks: Dream Chasers Who Danced To Their Own Beats
Polaroid Camera

Nowadays, everyone has a smartphone with a good quality camera (tips for wedding photos). We all have countless photos in our galleries too. But nothing can beat the charm of having a printed photograph. If your friend, sister, girlfriend, mother, or anyone has an old-school taste or is into photography, a polaroid camera is simply the perfect gift for her!
Don't Miss: Hz SheSpeaks: Breaking Stereotypes To Celebrating Womanhood, Here's How HerZindagi Marked Women's Day
Do let us know what gifts you received or presented to someone else on women's day by commenting on our Facebook page. Stay tuned to HerZindagi for more such stories!