Be it due to society's high beauty standards for women or to satisfy personal expectations, going through major transformations has become common. Celebrities and influencers have now become more open to accepting that they have had surgeries to look a certain way. While most of them go under the knife just to enhance certain features, a Ukrainian model, Anastasia Pokreshchuk took things too far.
How Anastasia Pokreshchuk Achieved This Look?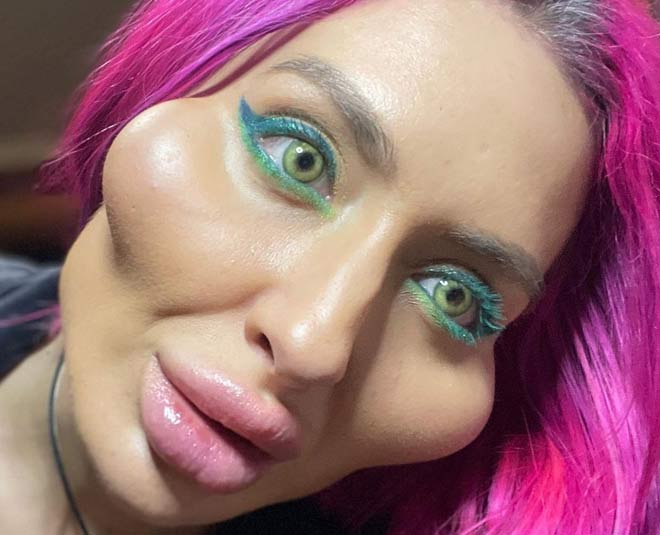 She, who is 32-year-old had countless surgeries to achieve what she claims the world's biggest cheeks. Her after and before photos are taking the internet by storm as she looks nothing like she used to do. The model had various face-altering cosmetic surgeries, as per media reports.
Parts Of The Face She Altered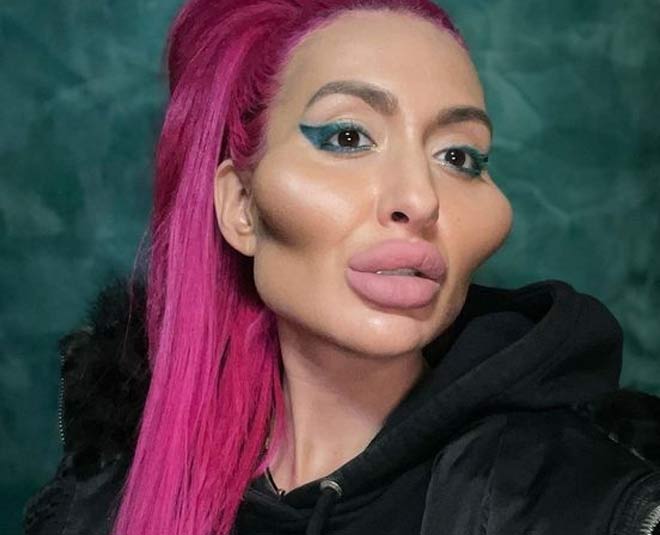 This transformation is not the result of going under the knife for a short time spam. This model had surgeries for around six years, which helped her to look the way she does today. Besides altering the appearance of her cheeks Anastasia Pokreshchuk also had lips enlarging surgery. The changes in her lips and cheeks are clearly visible in the photo she has uploaded on her social media handles.
How Much She Spent On These Surgeries?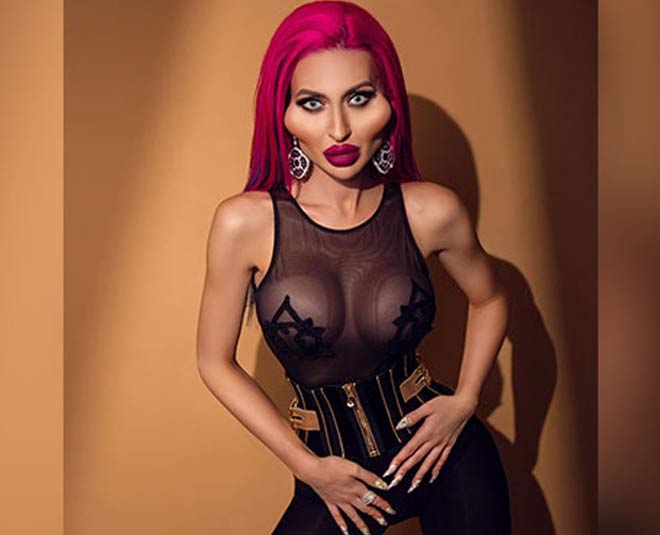 Face altering surgeries are not cheap. They can cost you a lot in any part of the world. Hence, most people can't afford it. However, this 32-year-model could. If media reports are to be believed Anastasia Pokreshchuk had spent over $2,100 to achieve the world's biggest cheeks. In Indian currency, this would be around 1.5 lakh.
How Is The Internet Reacting?

We are living in the internet age, where many are more concerned about their social media status. When this Ukrainian model shared her transformation photos on her social media handles, she received many reactions from people. In the comparison snapshots, on one side she can be seen without any surgeries and with minimal makeup (Shehnaaz Gill's minimal makeup look). Whereas, on the other side, she is looking totally recognizable.
Don't Miss: Younger Looking 70-Year-Old Fashion Designer Has Left The Internet Shook, See Pictures
"26 and 32 which will you choose?" she wrote alongside. While some are giving her thumbs up and saying things like "you are looking like a superhero (India's first female comic book superhero) from Marvel." A few others are have commented that she looked better when she was 26. The last time we checked she garnered around 22,289 likes on the pic she uploaded on the video and photo-sharing site in February. Reportedly, she has gained more than 2 lakh followers by sharing snaps of her major transformations.
Don't Miss: If 2020 Wasn't Already Bizarre Enough, Internet Has Discovered Fish With Human-Like Face
Do let us know what do you think about this Ukrainian model's transformation by commenting on our Facebook page. Stay tuned with us for more such stories.
Picture Courtesy: Instagram (_just__queen_)