Wedding is an important part of every girl's life. It is a day when she not only starts a new chapter of her life but this is the chapter that is going to hold prominence throughout her upcoming life! It is a beautiful day when our girl becomes a woman, leaves her home in her quest to make another house a home with her charm.
While every wedding ceremony is marked with numerous wedding rituals have you ever stopped to think what each of these rituals actually signify? Here is a list of some of the most important wedding ceremonies and what the true meaning behind them is.
Haldi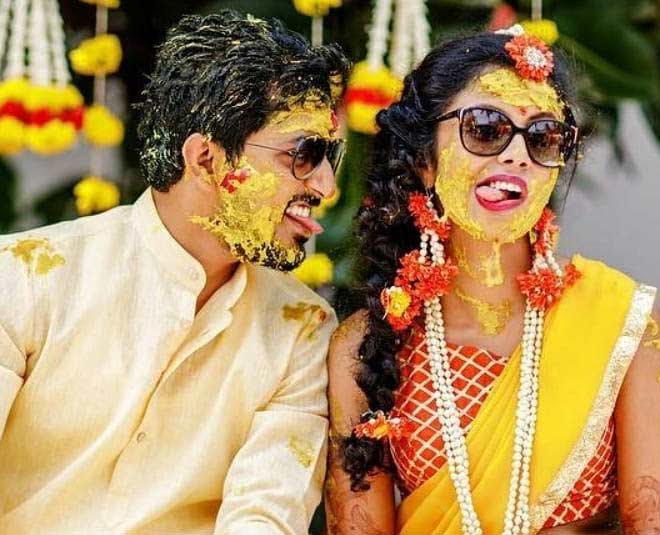 Image Credit: setmywed
One of the first few ceremonies in the long list of rituals in a Hindu wedding is the Haldi ceremony. In this ceremony, a mixture of turmeric, sandalwood, water(sometimes rose water) and oil is applied on the face and other body parts of the bride and groom. Our ancestors believed that it will get us good luck and rid us of negativity and evil spirits. It is also to bring about a 'nikhaar'(glow) to the bride and groom-to-be before their big day!
Mehendi
A ceremony where the hands and legs of the bride-to-be are covered with designs made of henna. While it works great to make the bride look more beautiful, traditionally, this ceremony requires the bride to hide her groom's name in her mehendi and the groom has to find it patiently. This is to see how patient the groom is going to be in the marriage. Moreover, it is also believed that the darker the shade of the mehendi, the more will be the love between the couple!
Varmaala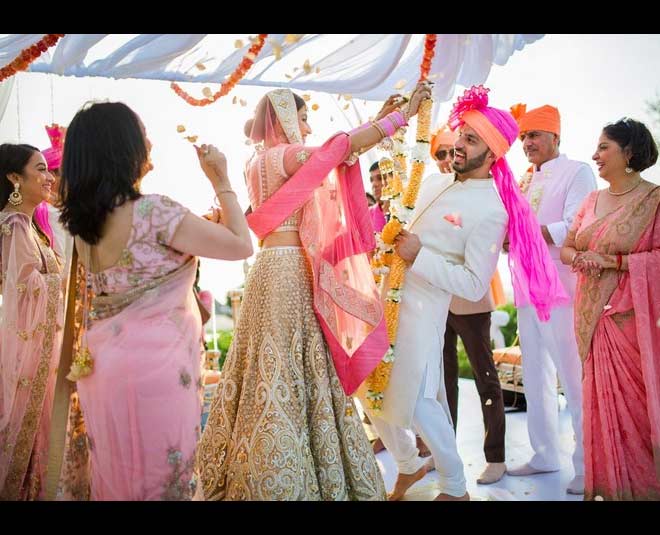 Image Credit: blog.theweddingbrigade
The Varmaala ceremony or the Jaimaal has seen its origin in our holy scriptures where a girl would choose her groom by putting a garland around his neck. This is why the ceremony of Varmaala signifies acceptance. As the bride and the groom exchange garlands made of fresh flowers they accept each other as husband and wife.
Don't Miss- Perfect Colours For Your Outfit According To Every Wedding Function
Kanyadaan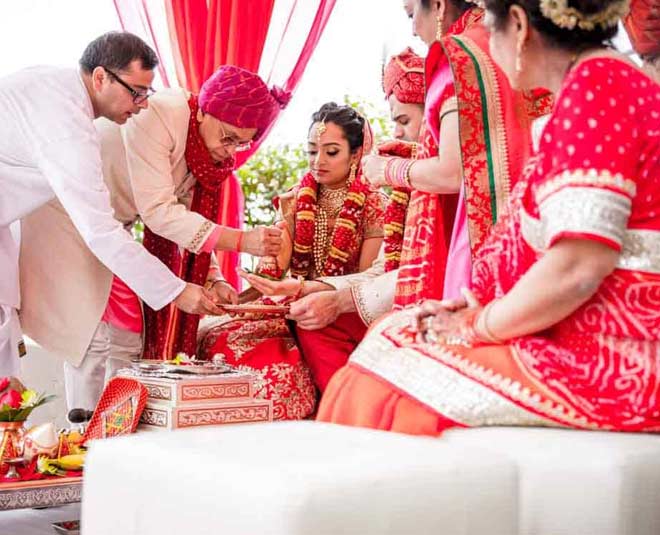 Image Credit: ptaufiqphotography
For once, let us leave behind the controversy that surrounds this ritual and just look at what it signifies. Growing up, we have always been a princess to our father. He has pampered us, watched out for us, held our hand every time we needed a support system without us even having to ask him. Now that we are to get married, the man who will hold our hand in times of need is no longer going to be our father. We are no longer our daddy's princess, but our husband's queen now. Kanyadaan is an extremely emotional ritual where the father of the bride places the right hand of the bride on top of the right hand of the groom and officially gives away his daughter.
Don't Miss- Essentials You Must Carry To The Venue During Your Wedding
Saat Phere
The seven wedding vows or the 'saat phere' that take place in a Hindu wedding are one of the most famous rituals where the bride and the groom take rounds of the fire and make promises to each other. These 7 promises include; a vow to nourish each other, to help each other grow spiritually, mentally and physically, preserve wealth and prosperity. The fourth vow is to share joy and sorrow with each other followed by a vow to fulfill the needs of their children together. The sixth vow is to share all responsibilities and finally, they promise to each other a bond of true friendship and companionship.
We hope you found this article interesting! If you wish to reach more such content, stay tuned to HerZindagi!