Marriage is a cultural union of not only two lovers but two families altogether and it's once in a lifetime experience for you and your partner. So, if you're thinking about tying the knot soon with your better half, then make sure that this once in a lifetime experience is a little bit more special for both of you to cherish throughout your life. A pre-wedding photoshoot is just about the right thing to do in order to add that special touch to your marriage memories.
If you're a Punjabi or are just fascinated by the Punjabi culture and are planning to go for a traditional royal Punjabi-style wedding then you've come to the right place. We have shortlisted some of the best places in Amritsar for your wedding shoot which not a lot of people know about. You can capture some great moments in these places considering the architecture and environment of these places.
Khalsa College
Khalsa College is one of the oldest educational institutions in town and its main building is built with a mix of British, Mughal, and Sikh Architecture. The main building is considered to be a gem of Indo-Saracenic style built with red stone and the front area features a big lawn of about 120 acres of land, which is perfect to capture breathtaking pictures of you and your partner along with this royal building in the background. Natural daylighting will be best as it'll illuminate the surrounding as much as you two. Ethnic and regal Punjabi-style attire is recommended for this shoot.
Townhall Area
Townhall is a museum situated in the old walled city of Amritsar just a kilometer away from the golden temple. The architecture and surroundings of this building is just stunning. The museum's building and the area around it look very beautiful at the night featuring lots of colourful lights on the building and British-style lamps on the street.
All of these lights will look very beautiful in the photos and you along with your photographer can come up with amazing creative ideas to play around with the lights and the surroundings to get that perfect click. Some basic lighting setup will be required as it's a night shoot and your photographer will take care of that. You and your partner are recommended to wear some western outfits with cool shades.
Pull Kanjari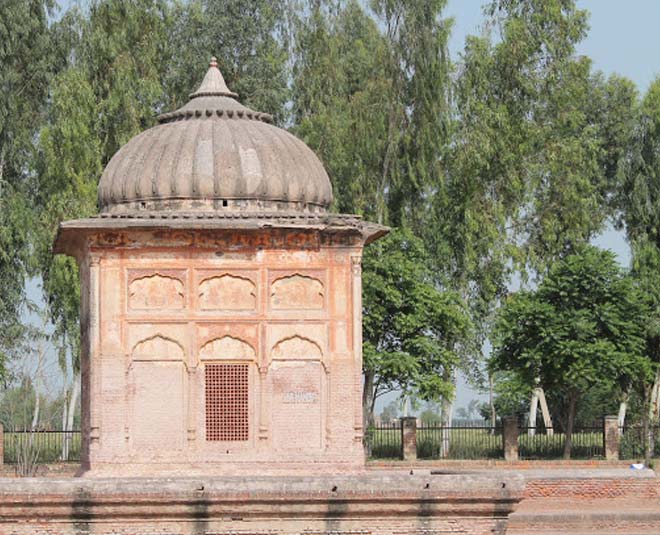 Pul Kanjari is a historical site which is situated about 25 kilometers from the city center in Amritsar(best food joints in Amritsar), just 300 meters away from the Indo-Pakistan border. It's a heritage site that was built way back in the 18th century for water storage and a resting place for the king and his troops. The place features rustic constructions in the middle of nowhere with a single dirt road and large fields surrounding it.
No other structure can be seen miles away. This is why there's an opportunity to do a well planned out conceptual photoshoot at this site. But you need to take enough supplies before visiting as there's practically no sight of any commercial markets for quite a long distance.
Don't miss: Here Are A Bunch Of Cool Tricks To Use For Stunning Wedding Photography
Sadda Pind
Sadda Pind is a village museum that portrays the Punjabi culture and highlights the beauty of the rustic old times. The entire museum is spread over an area of 12 acres and it is just one of the most breathtaking locations around Amritsar.
This location is just perfect for your wedding photography((
Pre-wedding photoshoot in budget
) not only because it offers the best hospitality across the town but the thing is the backdrops at Sadda Pind will definitely give you a rich feel. The bustling villages laced with mud houses, and the scenes being decorated with children climbing the trees, and lassi being churned, it is just incredible in one word.
You can plan a very amazing themed shoot for your wedding here. And perhaps dress up as men and women used to dress up in the old days in Punjab.
This shoot will look the best in the daytime and will give a very authentic feel to your entire shoot.
So, enjoy!
If you liked reading this article then stay tuned to Her Zindagi for more articles like this.