Falling on May 22, the festival of Vat Savitri is for married women when they pray for their husband's long life and also pray that they get to marry the same man for all 7 lifetimes. The same day we also have 'Shani Jayanti' and 'Snaan Daan Amavasya'.
To celebrate and as part of the customs during Vat Savitri, women tie a sacred thread around a Banyan tree and listen to a katha. Here the banyan tree has a major significance as it is said that Savitri got her husband back from the god of death Yamraj under this tree. Women fast the entire day and dawn new clothes and accessories on this day.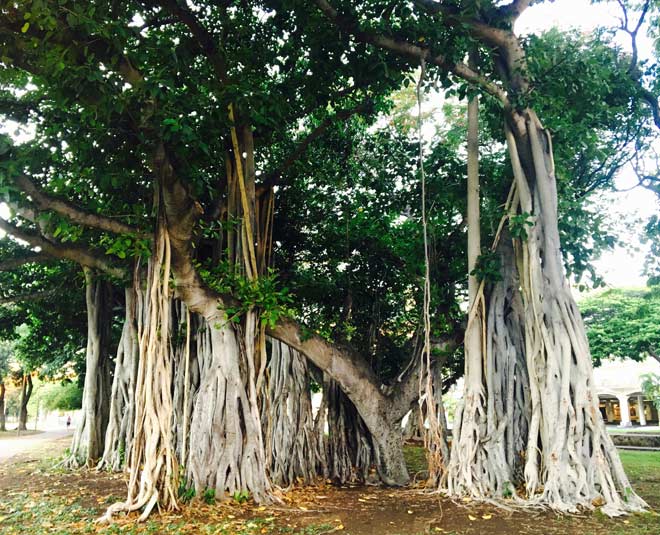 Auspicious timings
Amavasya Tithi Begins at 09:35 PM on May 21, 2020
Amavasya Tithi Ends at 11:08 PM on May 22, 2020
Custom
Take a bath early morning and wear new clothes. Do solah sringar and then collecting all the puja items that you will need, take a well-decorated basket or tray which should be made of cane.
Don't Miss: These Facts About Vaishno Devi Temple Will Make You Visit It Right Now
Head to wherever there is a banyan tree and then place the idols of Satyavan and Savitri on the left side of bottom of the tree's trunk.
Do leave some space for the idol of Lord Yama on Satyavan's right. Now offer water, incense sticks, red cloth, five fruits, and vermilion or sindoor to the idols.
Now you have to take rounds of the tree and as many as possible is the key. This could be 11, 21, 51, or 108 times but keep on winding the mouli around the tree.
After that when you go home the fruits which were offered as prasad can be consumed and in the evening you can have sweets.