It's been a year since we all are locked up inside our homes because of the pandemic, and working from home has become a routine. Most of the working professionals have accepted that work from home can sometimes get stressful, and less productive. It is not always possible to get out of your bed and be 100% productive at the work that you have set up in your bedroom or dining hall. Here are some Vastu tips which can help you to bring more positivity, concentration, and productivity to your work from home setup.
Placing Of The Work Table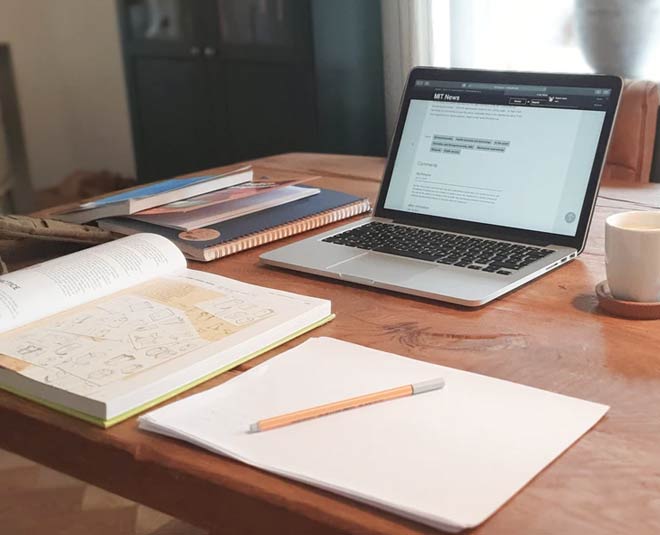 Your work table has pretty much everything on it, which you'll need throughout the day. It is important to place the table in the right spot so that you can work attentively. According to Vastu shastra, you should put up your work from home set up in the southwest direction of the house. The southwest direction is great for making work-related decisions and for your career growth.
The Shape Of Your Table
Just like the direction, the shape of your table also plays a crucial role in bringing more positivity and attentiveness at work. Make sure you are always opting for a comfortable and the right size table avoid using pointed shapes like triangles and opt for rectangular or square-shaped tables. The latter options have more space for you to keep everything from gadgets to work diary on the table and make things look less cluttered.
Don't miss: Some Vastu Tips For A Healthy And Positive Kitchen
The Colours Around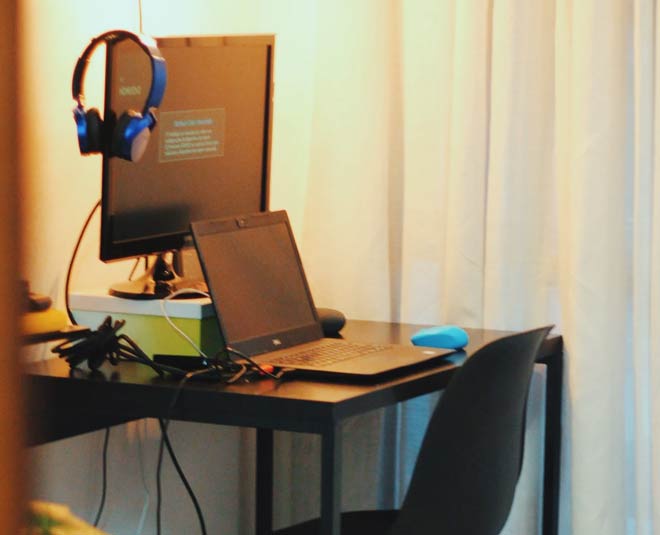 Make sure you are working in a place that is surrounded by a neutral color interior style. If you are someone who is planning to set up a home office then always go for the light tone colours like cream or beige. The light shades keep you motivated to do good work and fill you up with positive energy. On the other hand, dark colours bring negativity and laziness when it comes to working. The dark shades also have a major impact on your mental peace and create an energy of distress and sadness.
The Positioning Of Your Set-Up
You need to set up your workstation in a place that does not have any obstruction or distractions. Keep your work desk in a room that does not have a door behind or a balcony near you so that there is absolutely no disturbance while you are working. A silent place for a home office will increase your concentration and will help you to give your best at work.
Don't miss: Take A Look At Some Vastu Tips For Sleeping Well
Avoid Negativity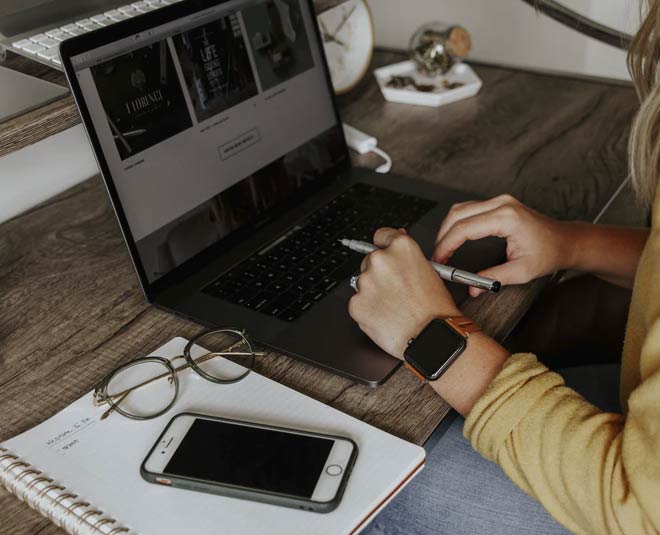 You need to get rid of all your old documents and pens which are no longer in use. Take out some time and make your home office a clutter-free space to attract luck and happy feelings. Avoid using dark solid colours like black and blue while creating your office place at home. Black and blue colours can bring negative energy and less profit at work.
We hope you found these Vastu Shastra tips useful for your work from home setup. Stay tuned to Herzindagi for more such stories.