Tina Datta who rose to fame with her show Uttaran is all set to enter the Bigg Boss house this season reportedly. Tina Datta is a popular name of the telly world and has starred in different shows like Koi Aane Ko Hai, Dayan among others. As per reports, Tina Datta has already shot for her opening act for the season in Film City and she now quarantined in a hotel till for the next few days till she finally enters the Bigg Boss house on October 1. Well, we are super excited to know about Tina Datta's entry to the reality show this season. Meanwhile, we thought you all must be interested to know more about Tina Dutta's life which has been quite controversial in the past. Scroll down to know.
Cat Fight With Co-Star Rashami Desai
Image Courtesy: bollywoodhungama.com
Both Tina Datta and Rashami Desai rose to fame with their show Uttaran. While Tina played the role of Ichcha, Rashami Desai played Tapasya who was a wild card entry to the show. Earlier, Rashami Desai and Tina Dutta were friends but then came a time when they couldn't stand each other and just avoided each other as much as they could. A source told Tellychakkar about the time when Rashami Desai had to enter the show. The source said, "The day Rashmi was to enter the show Tina was seen in a very bad mood. She was getting irritated at small things and kept yelling and shouting at everyone. She spent most of her time in her make-up room and came out only to perform her act. After her act was over she left the sets saying she was unwell and had some other work to finish."
The source also confirmed that till the wrap of the show, Rashami and Tina didn't get well along with each other. They gave their shots only when the other wasn't around and completely refused to share the screen space.
Once talking about her experience shooting for Uttaran, Tina Datta said, "It's great working with the entire cast of Uttaran because everyone is good and very professional. We laugh and sometimes we end up fighting. For 2-3 days we don't feel like talking to one another, but then we patch up."
In another interview, she said, "To be honest, Rashami and I never had a catfight. We could have had our own mood swings, personal issues, and family problems. People exaggerated small issues for publicity stunts and made stories. Rashami and I have always supported each other. I am in touch with her. In fact, we are neighbors and good friends. We hang around, and even attend events and parties together."
Don't Miss: EXCLUSIVE: Eating Chocolate To Using A Babycare Brand, Know Uttaran Star Tinaa Dattaa's Unusual Beauty Tricks
Accusing Mohit Malhotra Of Touching Her Inappropriately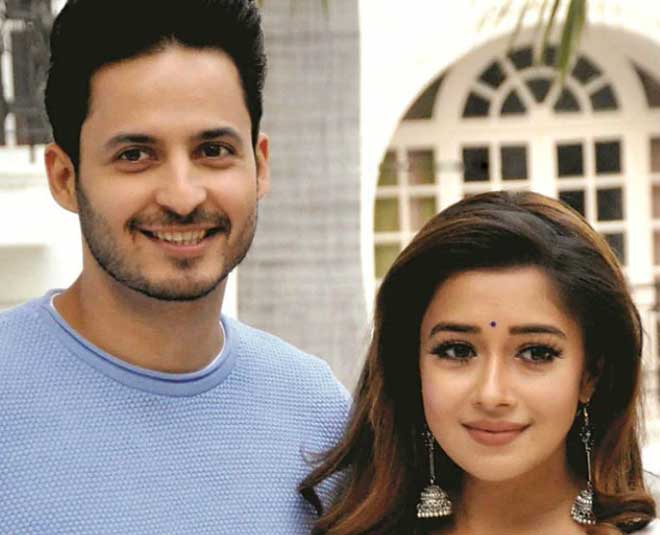 Image Courtesy: abplive.com
Last year, Tina Datta accused her Dayan co-actor Mohit Malhotra of touching her inappropriately while they were shooting for some intimate scenes. Tina Datta talking about the same in an interview said, "I have done rape scenes, romantic scenes and intimate scenes before in my career, but never faced something like this with anyone before. He (Mohit Malhotra) is so annoying. He is so frustrated. Nobody gives excuses like him that woh scene mein bahek gaya tha. He can't say he got carried away. He was obviously doing it deliberately. It is so clear if a girl is uncomfortable, you can understand from her body language."
Later, Tina Datta cleared that she has cleared out her differences with Mohit Malhotra. She said, "Mohit and I have ironed out the differences. We have concluded to make a new start. I don't have any issues working with him. Our on-screen chemistry works for the show and shall maintain a professional environment for the betterment of the show."
Being In An Abusive Relationship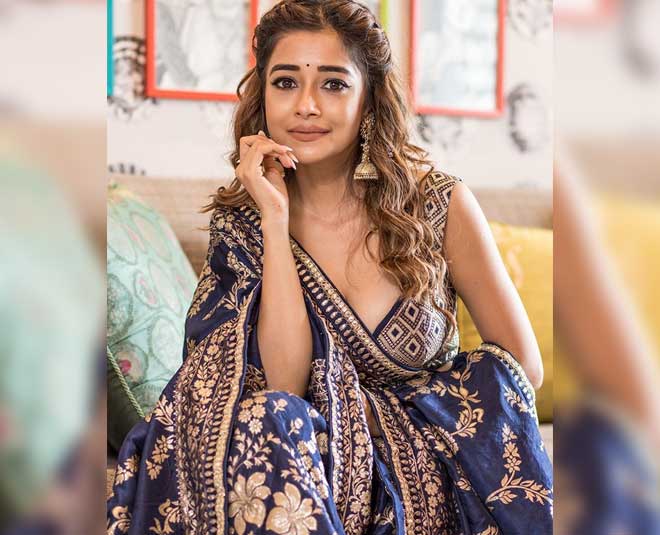 Image Courtesy: Instagram/Tina Datta
Many don't know that Tina Datta was in a relationship with a guy who didn't belong to the entertainment industry for 5 long years. They had met through common friends. However, they broke up because he was abusive, physically, and verbally. Tina Dutta kept mum about her relationship earlier as she didn't want to make it public but when things got bitter she decided to speak up.
Don't Miss: WATCH: Bigg Boss 14 New Promos Star Hina Khan, Sidharth Shukla And Gauahar Khan
Talking about her abusive relationship, she said, "I would get bashed up even in front of my friends. I went bonkers to an extent that my confidence took a beating. I never wanted to go public with my relationship, but I feel that it's time to speak up."
Further talking about getting into a relationship, Tina Datta shared that she wants to settle down and have a love marriage but she hasn't met anyone yet. She also shared that she doesn't wish to marry any actor as the relationship will then be all about insecurities.
Well, it would be really interesting to see Tina Datta inside the Bigg Boss house. What do you think? Share your thoughts with us. For latest updates on Bigg Boss season 14, stay tuned!