Twinkle Khanna's 5 Adorable Moments With Daughter Nitara
Twinkle Khanna's daughter, Nitara is usually a part of her mother's social media posts.
Akshay Kumar and Twinkle Khanna's daughter, Nitara is often see in her mother's social media posts. In the past, our favourite, Mrs. Funnybones has treated us with a couple of her adorable moments with her 9-years-old daughter.
The mother-daughter duo are much loved on social media. Ahead of Twinkle Khann's birthday, we thought of taking you through some of our most favourite pictures of her with little Nitara.
Avid Readers
If you follow Twinkle Khanna on Instagram religiously, you know it is all different when it comes to her style of parenting. She keeps sharing it with her followers in some way or the other. In one of her Instagram posts, Twinkle Khanna shared how she and daughter Nitara spend their mornings together.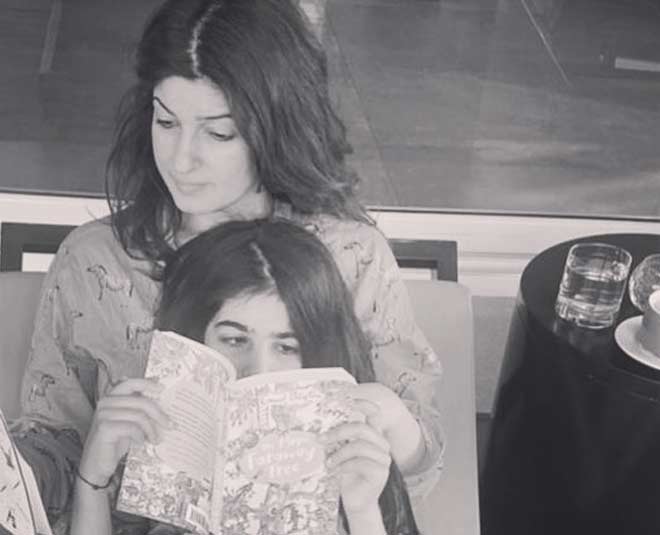 Sitting on the couch with their books in hand, the two can be seen reading their books. On the post, Twinkle Khanna shared that they go to their reading corner and read at least 25 pages a day. She captioned her post, "'You have a quota-25 pages a day and so do I.' She asks, 'But who gives you the quota mama?' 'That's the tricky part of being an adult. You have to give yourself these tasks and make sure you stick by them.' With brushed teeth and uncombed hair, we begin our mornings in the best way possible. It may not be 25 pages everyday, sometimes it's merely 5, but it all adds up eventually. #readingcorner."
Isn't that just the best way to start the day?
Yoga Partners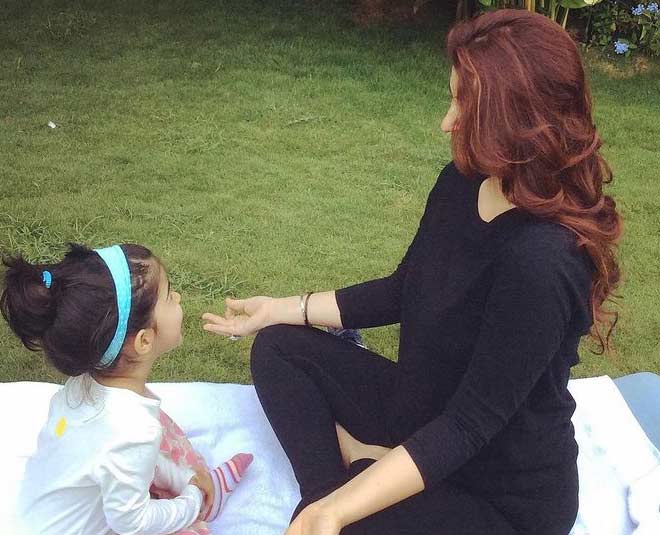 On the occasion of International Yoga Day, Twinkle Khanna posted a picture with Nitara from their home garden. In the picture, Twinkle Khanna can be sen performing pranayama while little Nitara can be seen looking at her. She captioned her post, "I have always said that a round of pranayama a day keeps my inner werewolf at bay. It is the sankalpas I make during my practise that determine the course of my life. #yogadayeveryday."
For those who don't know, Twinkle Khanna is a fitness freak and seeing her practising it everyday, we are sure Nitara too will develop fitness habits at an early age. Don't you think?
Don't Miss:5 Times Akshay Kumar Proved To Be The Perfect Husband To Twinkle Khanna
Morning Kisses
Twinkle Khanna clearly loves spending her mornings with Nitara and often gives us a glimpse of it with her social media posts. Twinkle Khanna shared this picture of her kissing daughter Nitara while they were enjoying the morning sun. She captioned it, "A mother needs to keep an eye on her child's mind as much as she does on her homework. She must follow the tendrils of her thoughts, and each time she sees something askew, she has to nudge it back in place and she needs to do this every single day.
I may be far from perfect and I live with that guilt like most other members that belong to this tribe, but if I can do this much, then that's good enough and perhaps good enough is as marvelous as we all need to be."
Don't Miss:Akshay Kumar & Twinkle Khanna's Home: Take A Peek Inside Their Sea Facing Abode In Mumbai
Twinkle Khanna's Imperfectly Perfect Parenting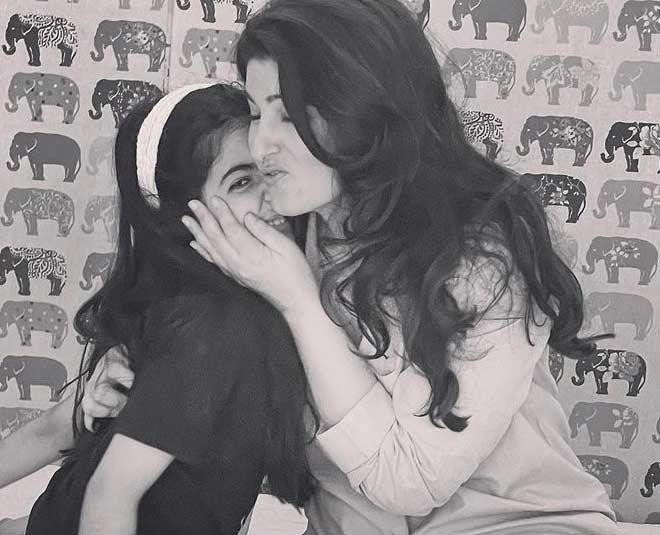 This one is another adorable picture of the mother-daughter duo. As they cuddle in this monochrome picture, Twinkle Khanna has a parenting lesson to share for all the parents out there. She captioned her post, "Our job is not to give our children perfect childhoods. It is to fill their heads with ideas, to honour their strengths and make them aware, but never underline their weaknesses. It involves loving them madly and throwing a few vegetables down their throats. We need to permanently dedicate a large number of our neurons towards their mosquito bites, bad grades and hurt feelings. And we must do all of this, day after day, without losing sight of everything we are and can be, along with being their mothers. #perfectlyimperfectparenting."
Afternoon Naps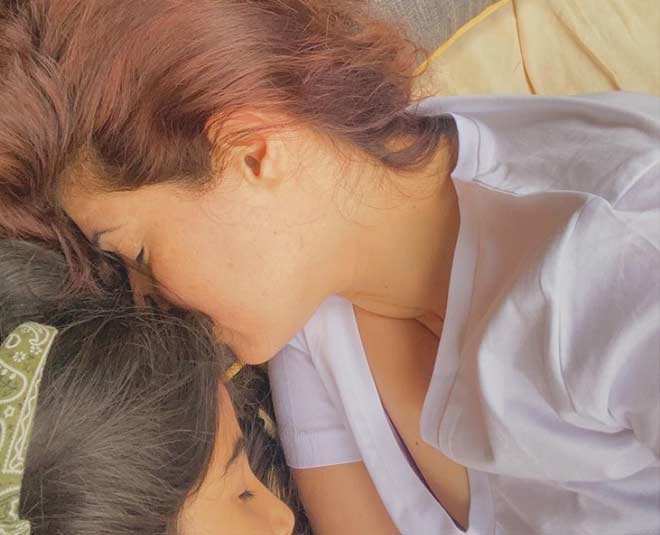 We just can't have enough of these two! How adorable do the mother-daughter look as they enjoy their afternoon. In the post, she shared how Nitara has pieces of her. She captioned the post, "You have pieces of me in you and science merely confirms what I already knew, there are bits of you inside me too.
During pregnancy, some of the fetus's cells leave the womb, traveling through the placenta and into the mother's bloodstream, where they end up in various parts of her body. This phenomenon, later coined as "fetal microchimerism," was first discovered in the late 19th century by a German scientist named Georg Schmorl. When the heart is injured, fetal cells seem to flock to the site of injury and turn into several different types of specialized heart cells. * Inputs from Live Science."
Honestly, we love seeing this side of Twinkle Khanna and can't wait for her to share many more such adorable pictures with daughter Nitara. Tell us which one is your favourite mother-daughter picture among these and why on our Facebook page. For more such stories, stay tuned!