It is not that Indian TV shows were always so regressive. We had a bevy of shows that aired on Doordarshan and the big players like Sony and Zee channel that aired some amazing works and the best of the cast. Some believe they were too forward and progressive for their time but they were iconic indeed! Many people who belong to the 80's and 90's era have memories attached to some of these which had meaning, a message, and the entertainment value was in good taste. The pandemic has been a trying time for the world and the lockdown was a testing time for all. That is when some OTT or digital platforms and TV channels including Doordarshan decided to re-run some of the most iconic shows of all time. Here is a list to refer to and catch up on if you have missed any of them.
Ramayana
Based on mythological tales by the same name, the show was aired between 1987 and 1988 on DD National. Written, created, and directed by Ramanand Sagar, the show is based on Valmiki's Ramayan and Tulsidas' Ramcharitmanas. Breaking and still holding some amazing records, the iconic series had a viewership of 82 percent, which was among the highest for any Indian television series at the time.
Each episode had reportedly earned DD National an approx amount of Rs 40 lakh at the time which is a huge amount! This is not it, when it was re-aired it set the record for one of the most-watched TV show ever in the world! The viewership was a whopping 77 million on 16 April 2020. The cast of the show included Arun Govil, Deepika Chikhalia, Sunil Lahri, Arvind Trivedi and Dara Singh.
Mahabharata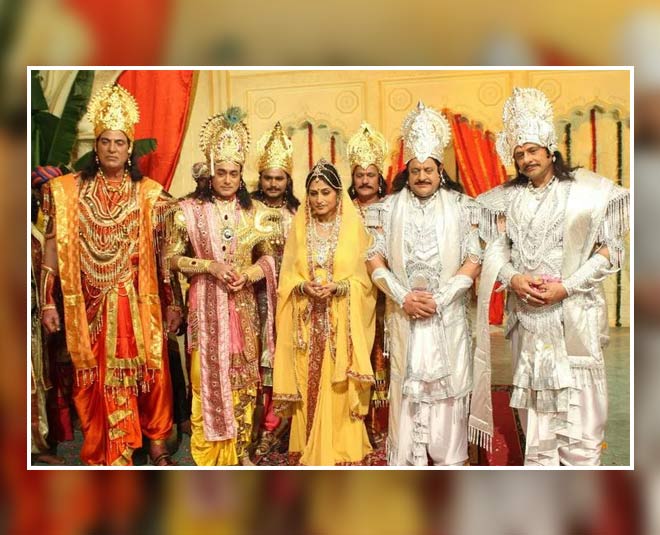 This show was produced by B.R. Chopra and aired between 2 October 1988 to 24 June 1990 on Doordarshan. Penned by Pandit Narendra Sharma and the Hindi/Urdu poet Rahi Masoom Raza, the iconic project was based on the original story by Vyasa. The elaborate costumes were provided by Maganlal Dresswala. After Ramayana aired, this show had a mass following with everyone making their other programs, scheduling their household work, homework, around this show air time.
The cast included Nitish Bharadwaj as Shri Krishna, Daboo Malik as Adolescent Bhishma, Mukesh Khanna as "Devavrata" Bhishma, Gajendra Chauhan as Yudhishthir, Praveen Kumar as Bhim, Arjun aka Firoz Khan as Arjuna, Puneet Issar as Duryodhan, Roopa Ganguly as Draupadi, Pankaj Dheer as Karna, Surendra Pal as Dronacharya and Pradeep Rawat as Ashwatthama.
Kora Kagaz
A progressive show which brought in a "sailaab" in India, this show was everything feminism is all about. Directed by actress Asha Parekh, "Kora Kagaz" literally meant that blank piece of paper on which for years, in the patriarchal structure of India, a woman's destiny has been scripted by her parents, then her husband, and her family.
The show explored a facet most women endure and accept it as their truth. This show was all about how women rarely get the courage and opportunity to rewrite it all, the way she wants it. This classic show which every woman and man must-see, ran on Star Plus from 27 October 1998 until 1999. It stars Renuka Shahane, Salil Ankola, and Amit Behl. The original theme song was sung by Sadhna Sargam, titled "Zindagi Kuch To Bata".
Saans
A show that did raise eyebrows but was loved by strong women as it was written and directed by actress Neena Gupta who too was in the cast as the protagonist with actor Kanwaljit Singh. The series was started airing on Star Plus in 1998. The plot focused on the accidental love triangle between the characters Priya, Gautam, and Manisha.
While it won the Best Director award for Neena Gupta, the show got Kanwaljit Singh the 'Best Actor' at the Kalakar Awards 1998. The show had a strong cast besides Gupta and Singh, which included, Bharat Kapoor, Ashok Lokhande, Shagufta Ali, Kavita Kapoor, Neelima Azeem and Rakesh Pandey.
Don't Miss: Decade Ender: Must-Watch Women Centric Films That Redefined Careers Of Many Indian Actresses
Dekh Bhai Dekh
A smashing star cast indeed, this show had Navin Nischol, Sushma Seth, Shekhar Suman, Farida Jalal, Bhavana Balsavar, Vishal Singh, Nattasha Singh Urvashi Dholakia, Amar Upadhyay, Deven Bhojani and Sunny Singh. It aired on DD National on 6 May 1993. It was developed, created, edited and directed by Anand Mahendroo with producer being Jaya Bachchan under the banner of Saraswati Audio Visuals Pvt Ltd (now merged with Amitabh Bachchan Corporation).
It was a light but meaningful drama that revolved around three generations of the Diwan family, who live together in an ancestral bungalow in the suburbs of Mumbai. It explores the best of times, a family experiences to the rollercoaster ride of business problems, relationship troubles, irksome parents, and in-laws.
Malgudi Days
This is probably the oldest shows featured in this article and has the most memories for the generation of the 80's. This series began in 1986, and was filmed in both English (first 13 episodes) and Hindi (all 54 episodes). It is based on the 1943 short story collection by the same name by R. K. Narayan.
Directed by Kannada actor and director Shankar Nag. The score was composed by Carnatic musician L. Vaidyanathan while R.K. Narayan's younger brother and the sketch artist was none other than the acclaimed cartoonist R. K. Laxman. It was made by film producer T.S. Narasimhan.
The series is adapted from the collections of short stories that most of us must have read, which included "Malgudi Days", "A Horse and Two Goats", "An Astrologer's Day", novels "Swami and Friends", and "The Vendor of Sweets". The cast included Girish Karnad, B. Jayashree, Deven Bhojani, Arundhati Nag, Dina Pathak, Harish Patel essaying various characters, Ramesh Bhat, Anant Nag among others.
Circus
This show gained importance as it starred Shah Rukh Khan who was a nobody as such at the time. Directed by Aziz Mirza and Kundan Shah, the show was aired in 1989. It was set in a circus troupe, and also starred Renuka Shahane, Makarand Deshpande, Pavan Malhotra, Ashutosh Gowariker, Neeraj Vora, Haidar Ali and many other talented actors.
Flop Show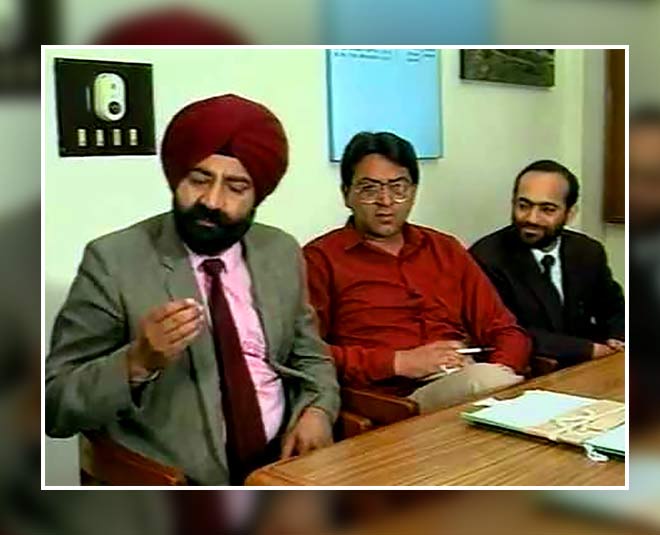 An epic show very advance and blunt at the time, it was aired on DD National in March 1991. The show was written and directed by satirical humorist Jaspal Bhatti, who also essayed himself as the main character. Savita Bhatti essayed herself and produced the show.
The sitcom was a satire based on the socio-cultural problems which the common man in India faced at the time. However, only 10 episodes of the show were produced. It was shot in Chandigarh and the Punjab Engineering College as Jaspal Bhatti was an alumnus of that college. The show's cast was the same in each episode, essaying different characters.
Don't Miss: Year Ender: Web Series Of 2020 That Were The Most Talked About
Shaktiman
This show aired on DD National from 13 September 1997 to 27 March 2005. It was produced by Mukesh Khanna who played the role of Shaktimaan and his alter ego Pandit Gangadhar Vidhyadhar Mayadhar Omkarnath Shastri. His alter ego was a photographer for the newspaper Aaj Ki Aawaz. Reminds you a lot of Spiderman, Shaktiman was shown as a human who has attained superhuman powers through meditation and five elements of nature: Space, Earth, Air, Fire, Water. It was a boombastic hit with a cool cast.
Kitu Gidwani (later replaced by Vaishnavi Mahant) played the role of a reporter named Geeta Vishwas, who loves Shaktimaan. Actor Surendra Pal played the role of Tamraj Kilvish. The rest of the cast included actors like Tom Alter, Gajendra Chauhan, Vaishnavi Mahant, Arun Misra, Arun Bakshi as well.
Hasratein
Telecast on Zee TV in the mid 1990s, this show was based on the Marathi novel "Adhantari" penned by Late Shri Jaywant Dalvi. "Hasratein" was based on extramarital relationships. It emphasised the societal strain which is placed on marriages in India and the role a woman has to play in a relationship which result in boredom felt by the male spouse. A different take altogether, this show was one of the most popular television shows of the mid and late 1990s.
Seema Kapoor played the character of Savi for the first 125 episodes and was later replaced by Shefali Chhaya, whose acting prowess wom her the Zee Woman of the Year award in 1997. There was a huge cast but some prominent names include Ajit Vachhani, Harsh Chhaya, Mrinal Kulkarni, Cezanne Khan, Mukesh Rawal, Ketaki Dave among others.
Have you seen all the shows? What memories do you have with which one?
Stay tuned to HerZindagi for more on the year 2020 was and what all it had to offer.